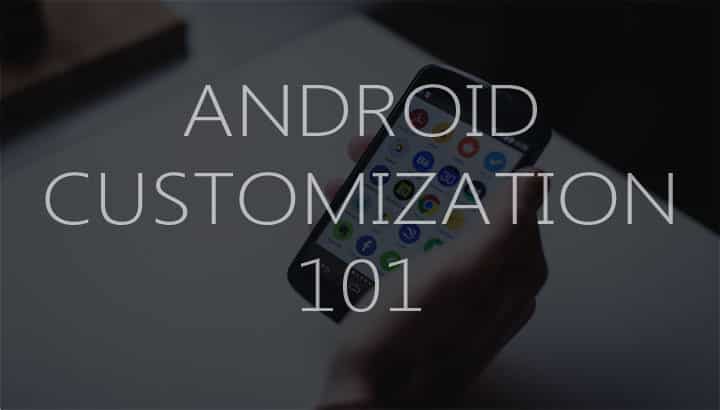 You won't believe if I say most of my friends think that I have rooted my Android device when they see me using icon packs.. What?? Yes, that's what happens when I tweak my device. Oh man, and when they see covers, shutters, or a colorful quickbar in Action Launcher 3, they go super excited for a second and then they are like "Nah man, although it's awesome, I don't want to void my phone's warranty by rooting it to use such features". Yep, that happens too. And then I go on to tell them how much customization can be done in a non-rooted Android device. That's what I'll do in this article.
Although by rooting you'll be able to do in-depth customization, you must also know that rooting has its dangers. But, then again, if you know what you are doing, rooting will open your device to many possibilities.
That being said, if you think rooting is not for you, we got you covered. Here are some awesome customization tweaks you can do without rooting.
Launchers
First and foremost thing to do in order to customize your device is to install a custom launcher A.K.A a home replacement app.
For the uninitiated, a launcher is an app that lets you customize the look of your homes screen as well as your app drawer. They offer huge customization options as compared to your default launchers. A launcher has tons of features like gestures, hiding unused apps from app drawer, customizable height and width of a page, unread counts, shortcuts, and much more.
I prefer Action Launcher 3 as my default launcher as it is simple yet powerful and amazing. Oh, and it's the best $2.99 I've ever spent. It's stable, smooth, and has amazing features like covers, shutters, quickbar, quick-theme, and much more. While I swear by Action Launcher 3, it's possible that you may not like it. But don't worry about it because you got lots of options. That's the beauty of Android – tons of options to choose from. You can try Nova launcher, Buzz launcher, or any other launcher.
If you are not sure which launcher will suit your needs, worry not as we got your back. Just read our guide on selecting the best Android launcher and you are good to go. Or if you are already a pro in launchers then check out this, this, and this to try something unique or different.
Wallpapers
Ah, wallpapers! You just can't ignore the importance wallpapers – even if you got a solid black wallpaper captured by putting your finger on the camera. Wallpapers are the easiest way to freshen up your device and the Google play store is filled with apps that offers lots of high quality and awesome wallpapers. If you don't want to spend some time in the play store then simply read our pick for best live wallpapers as well as best static wallpapers.
Live wallpapers are pretty awesome and can easily breathe in a new life into your device. Live wallpapers, these days, are so interactive and fun and lively that you just have to try them. And if someone says live wallpapers will suck your battery dry, punch them on the face really hard.
If you choose to go with static wallpapers instead of live wallpapers then make sure to keep changing them once in a while because no matter how beautiful they are, static wallpapers will lose their appeal over time, which isn't the case with live wallpapers.
Download Awesome Wallpaper Packs Here
Widgets
Even though I don't use much widgets I can't deny the fact that Widgets are amazing. Widgets, placed on home screen, can give you so much information and control over a particular segment of your device without even opening the actual app. Instead of opening the music player, you can simply use the widget to play/pause music. In my case, I got a shuffle widget for Google play music on quickpage of Action Launcher 3. You can place number of widgets on your home screen like weather widgets, news widgets, music widgets, etc.
And, again, widgets don't consume so much battery that you'll not want to use them. This may have been the case a few years ago, but widgets have come a long way since then. So, you know what to do when someone says widgets will consume all your battery (psst.. punch and face, remember? This time, twice).
Icons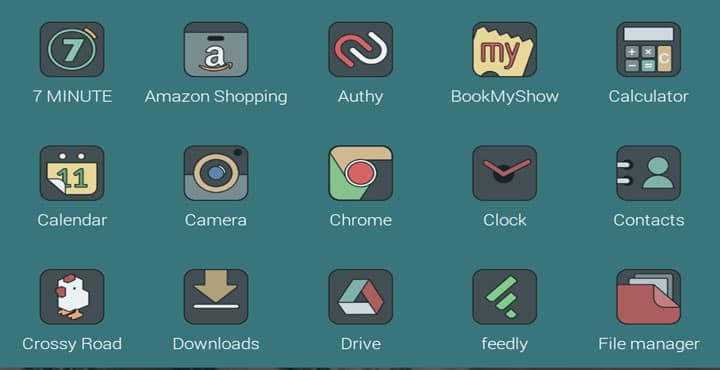 I love icon packs. They are one of the most important and easiest way of making your device standout. You may have noticed how some apps have small icons and some have big icons, icons like these just don't look good. They can easily worsen your theming and customization efforts. This is why you should use icon packs. Icon packs can easily inject a lot of life into your device.
We have tons of awesome icon packs to choose from and while there are lots of amazing free icon packs, it's recommended to go for paid icon packs as they are way different then free icon packs, have amazing support, and just have a unique feeling attached with them.
My current favorite icon pack is Material Cards, so try it if you want. And if you don't want to go looking for them in the Google play store (because, you know, it can get overwhelming as there are just too many icon packs), just check out our pick for amazing icon packs here, here, here, here, and here.
So that's a hell lot of customization tweaks you can make without even rooting your Android device. If you want, you can also use third-party lock screens to enhance your overall experience. There are some really awesome lock screens available in the Google play store. I don't use third-party lock screens as I'm quite happy with the default lock screen that comes with Marshmallow.
Do you like to customize your device? What techniques do you use? What's your favorite launcher, wallpaper, icon pack, and widget? Share your setup with us!