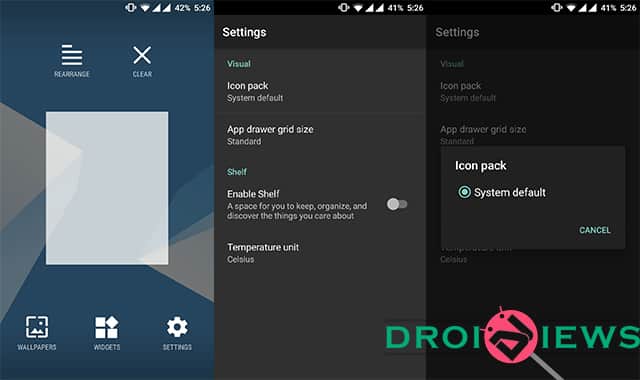 Getting creative with your smartphone is not an easy task – it needs a lot of creative imagination. We have already shared a few techniques that you can use to get creative i.e. best launchers, best live wallpapers, as well as best static wallpapers. So do check out the 10 great icon packs for Android listed below.
Now that the first two steps in the process of customizing your smartphone have been taken care of, it's time for the third step i.e. installing amazing icon packs. If you are up for it, this article will help you for sure.
Disclaimer: I'm not including some very popular icon packs like Moonshine, Belle, Numix, etc. as you already know about them. Some icon packs mentioned in this article are paid apps.
10 Icon Packs for Android
1. Minimal UI Icon Pack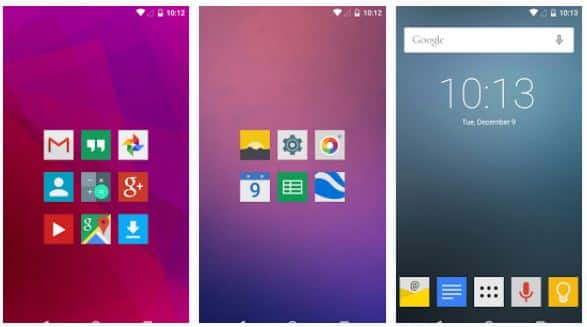 Like the Dev says, these icons are perfect for minimalists. Stark is my favorite icon pack. Icons in this icon pack are pure square and flat, which I like a lot. It has 2100+ icons and all of them are optimized for QHD screens. Wallpapers stored in the cloud are also great and totally go with the minimal effect of icons.
2. CandyCons – Icon Pack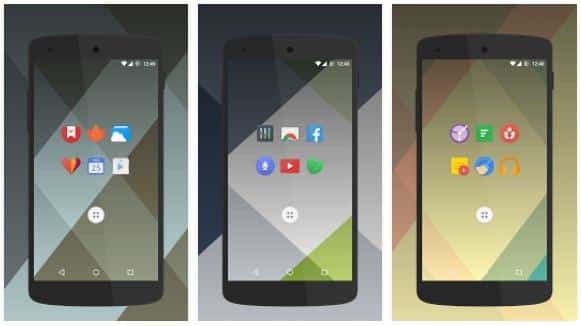 CandyCons is inspired by material design but looks fresh and simple than other icon packs. Icons are flat and very effectively maintain the stock feeling of Android. The pack includes a set of wallpapers which are bound to look good. The icons can easily match with any color on the screen.
3. Sunshine
Sunshine is a set of beautiful icons carefully crafted taking Google's material style guidelines. It consists of 1000+ icons along with some really amazing and simple wallpapers. These wallpapers are stored on cloud so make sure that you have working internet connection. It also has dynamic calendar support which only works with Nova launcher.
4. Silhouette
Onyxdev is one of my favorite icon pack developer because his work has always been a bit different from the rest, and Silhouette Icon Pack is no exception. This icon pack sports dark glyphs with a special colored drop shadow, along with another shadow to which makes the icons look like they are floating. It has 800+ uniquely designed icons, cloud-stored wallpapers and icon masking for unthemed icons.
5. Flatty – A Flat Hex Icon Pack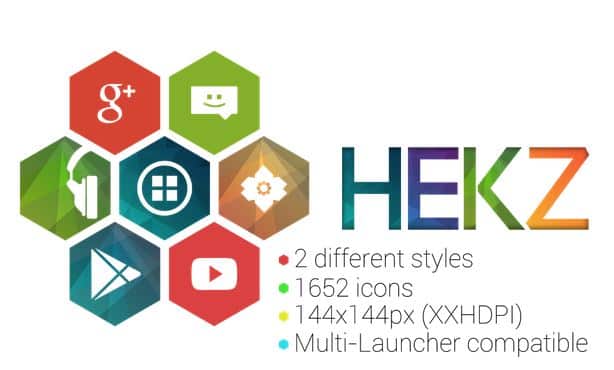 Flatty Hex is a hexagonal icon pack and comes with over 1600 icons in 2 colorful styles – Artistic and Matte. While artistic icons are a bit fade and light in style, Matte is about solid colors. Although the icon pack has not been updated in a really long time, it has almost all the icons that an average user could need.
6. Rotox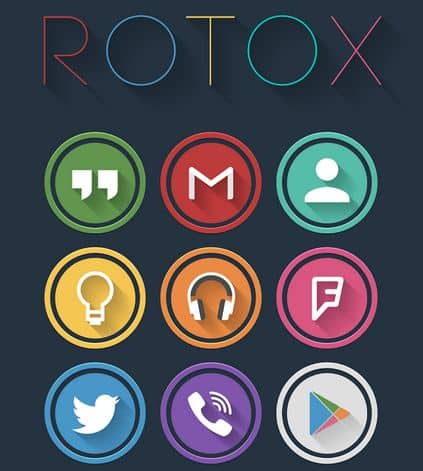 Samer Zayer is one of my favorite icon pack developer and Rotox is one of his creations. Rotox is a flat circular kind of icon pack which features 1800+ HD icons. It supports multiple launchers and has some amazing wallpapers stored in cloud.
7. Halo – Free Icon Pack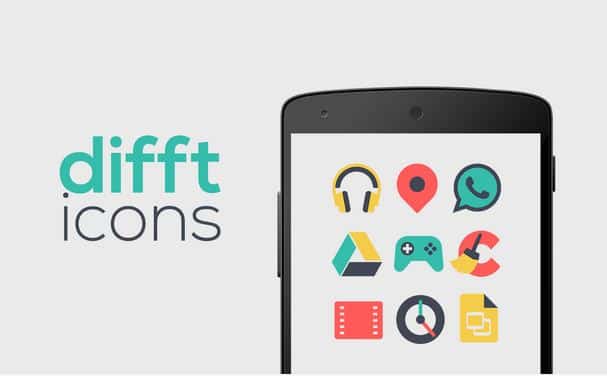 Halo is different than any other icon pack available in the Google play store, oddly enough Halo is short for different. It combines four fundamental colors with beautiful modern hues that really look good with white background.
8. Long Shadow
Long Shadow contains 1500+ square-ish icons with long shadow on the foreground of an icon. It supports all the major launchers and has dynamic calendar support. This was my favorite icon pack before I started using Stark icon pack.
9. Moko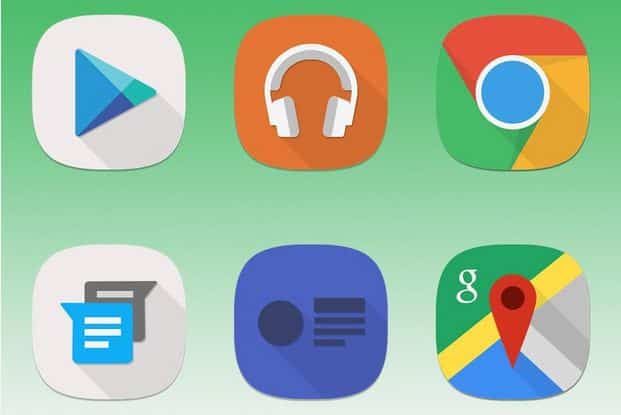 Moko is a really beautiful icon pack. It has 2800+ icons which look like square with rounded corners along with shadows just like Long Shadow icon pack. It also has 100+ wallpapers stored on cloud which match with the icons amazingly and make your screen look beautiful.
10. Lines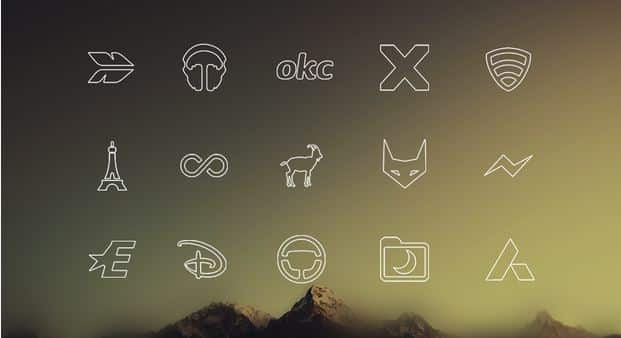 Lines icons are outlined shapes of the most popular apps. Each icon was handcrafted with simplicity in mind. The center of the outline is transparent, letting you show off your wallpaper beneath the icons. It has 200+ wallpapers and 3000+ icons, however, the free version just has 2400 or so icons.
Read Next: 5 Lightweight Racing Games Under 50MB