When I think about android OS the first thing that comes to my mind is the ability of heavy customization. You can customize EVERYTHING. From boot animation to keyboard, each and every part of the OS is customizable. In fact, if somebody asks me to give them just one reason to choose Android over iOS my answer will be customization (and expandable storage, in case someone asks for two reasons).
The first step in the process of customizing the heck out of your device is selecting and applying a wallpaper. To give the device a fresh look you should choose live wallpapers instead of simple static wallpapers as it make the screen more interactive.
Before I show you any of the live wallpapers I would like to tell you that "LIVE WALLPAPERS DO NOT SUCK BATTERY". Live wallpapers consuming a lot of battery power is just a myth. Android OS is very powerful and can manage the battery easily and effectively. But it's not that they don't consume power at all, live wallpaper use smartphones CPU and GPU to render itself. So it will consume power, but the consumption is very minimal. Now that the myth is clarified, these are the live wallpapers that you should check out:
Disclaimer: Some of these live wallpapers might also have a paid version or just a paid version or might come with an in-app purchase. So it's up to you whether you want to spend a few bucks for them or not. However, if you want to buy a live wallpaper than buy one (or some) of these. Every wallpaper in this list is worth your money.
1. Minima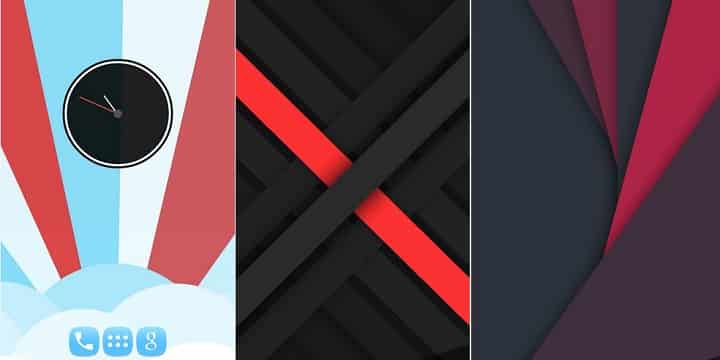 Minima Live Wallpaper brings an endless range of material design inspired wallpapers in various shapes and colors to your homescreen. Notable features include 3D parallax effect and Muzei support. In the pro version you can either create your own or edit an existing wallpaper. Another pro version feature is called randomizer that brings you new wallpaper on a regular basis.
2. Chrooma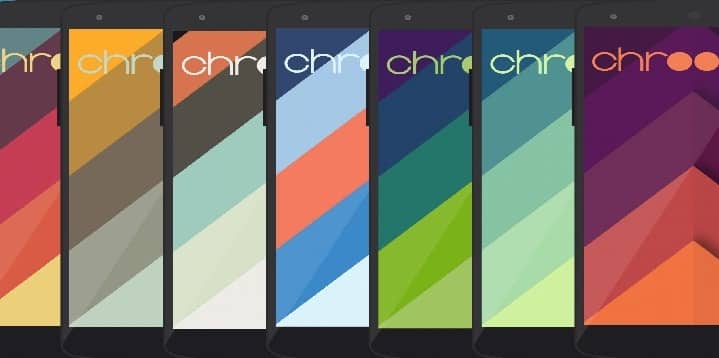 It is clear that the developers know how to create the live wallpaper that the users will love. To make that statement more clear; it is one of the best live wallpaper I have ever tested.
Gorgeous palettes moving smoothly on your background that change every time you come back to your home screen. The best thing is that the animations are so smooth that it doesn't even distract you. I mean someone have to look very carefully to tell whether it's a live wallpaper or a static one.
3. Shape Swap

Shape Swap generates high quality geometric shaped wallpapers that animate on your homescreen with parallax effect. There are various shapes, sizes, and colors to choose from. That means there is something for everyone. You can also select the kind of animation you would like to see.
4. Mountain Now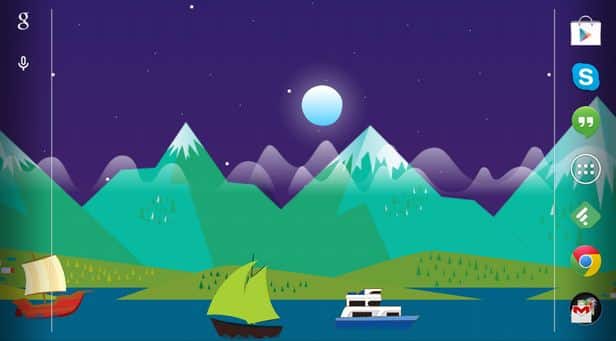 Mountain Now, inspired from Google Now mountain theme, is a beautiful live wallpaper with mountains, lakes, and parallax effect. It illustrates an upriver journey with boats traveling on the screen. In pro version you can choose from four themes- day, dawn, dusk, and night. Or let the theme change by itself according to the time.
5. Dream Night

Dream Night is a very beautiful live wallpaper. It shows a night scene with beautiful blue color tone with parallax effect that looks soothing to eyes. You'll surely love it. It is recommended that you buy the pro version as the free version is pretty basic. In the pro version you'll get snowfalls, fireflies, shooting stars and much more settings to make the wallpaper more interactive.
6. Space Colony
Space Colony turns your home screen into an alien city with towering, star filled skies, and glowing starships flying past. There are five different city locations, and all the colors are configurable. Accelerometer can be used to move the view around, but swiping does the same thing if you want to save a little battery.
7. Muzei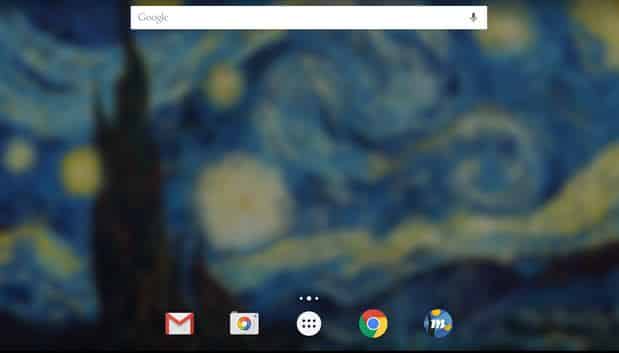 Muzei is a live wallpaper that smoothly refreshes your home screen each day with famous artworks. It also recedes into the background, blurring and dimming artwork to keep your icons and widgets highlighted making the home screen distraction free. Double tapping the wallpaper allows you to explore the artwork fully. Alternatively, you can choose your favorite photos from your own gallery or other apps to use on your home screen. To keep your wallpaper fresh, Muzei will rotate through your favorite photos every few hours.
8. Circuitry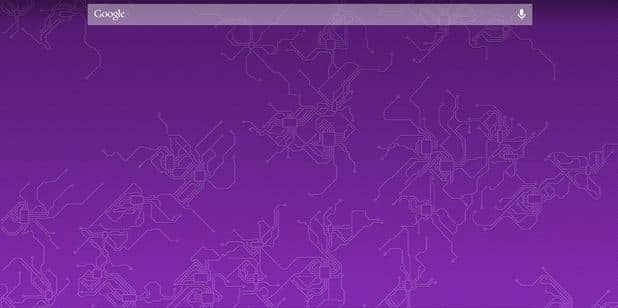 Circuitry is plain awesomeness. It is a holo themed live wallpaper that slowly and subtly animates clean and simple circuit shapes that doesn't distract you by giving your icons and widgets the spotlight. Background colors are changeable so you can choose the color you like and make it truly yours.
9. Starlight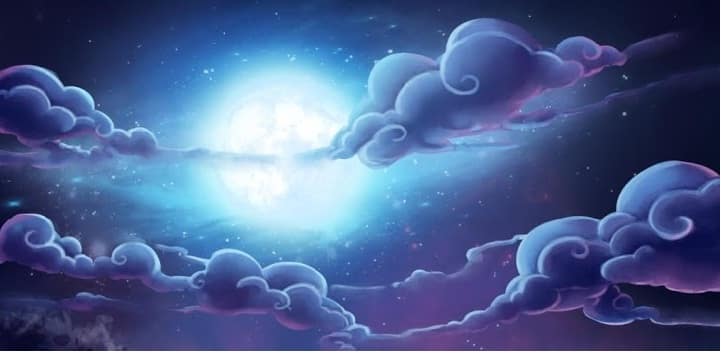 The live wallpaper that every phone should have. Starlight provides hand-painted starlight vista by Anne Paetzke. Wispy clouds drift dreamily across a distant landscape while the silvermoon glows in the twilight.Shooting stars, twinkling, and lot of beautiful options are available.
10. Light grid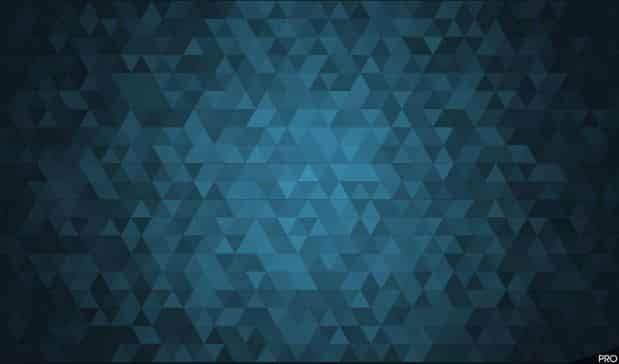 A live wallpaper which displays a grid of lights fading in and out. Speed, size, and colors are customizable. Although the animations are quite fast and interactive I didn't encountered any battery drain. The pro version gives you more shapes, themes, and animations.
11. Circulux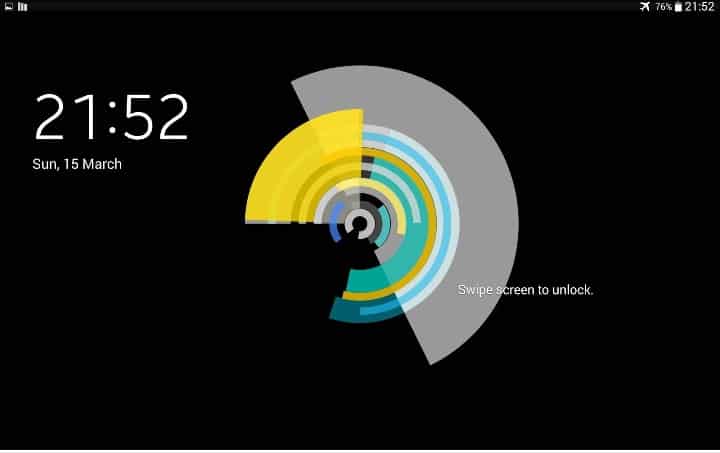 Circulux is material design based live wallpaper that puts slowly rotating minimalistic circles on your home screen. 19 different designs are provided to make your home screen look fresh. It's battery efficient and looks amazing. Options to change background colors and rotation speed are also given.
What is your favorite Android live wallpaper and do you prefer interactive ones over simply animated background images?