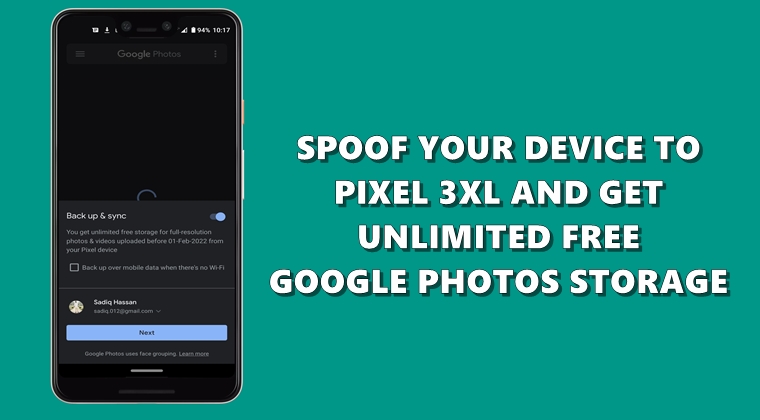 Well, not everybody wants to root their device. That's totally understandable, considering the risks involved in doing so. However, on the other side, it does come up with loads of goodies too. And in this guide, we will be making use of one such benefit. Today, we will be showing you how you could spoof your android device to that of Google Pixel 3XL. In doing so, you will get the associated feautres as well. Most importantly, you could enjoy unlimited Google Photos storage in Original Quality.
Apart from that, Android 10 users might have noticed a black bottom bar while using apps like Snapchat or PUBG. This module will remove that as well. Not only that, you could even enjoy the Portrait Mode and automatic framing while making video calls through Google Duo (device-dependent feature). Well, these are a lot of perks to enjoy, isn't it? So if you wish to spoof your Android device to Pixel 3XL, here are the required instructions. But before that, please go through the below section. Also, check out our guide to Pixel-ify your Android device with these apps [no root].
Points to note before spoofing your device to Pixel 3XL
First of all, you will need a rooted Android device with Magisk v20.2+. Rooting your device will void your warranty and also has many risks associated with it
This module is made for OnePlus 6. However, I tried this one a OnePlus 7 and Moto One Action and was successful in flashing it. But this doesn't mean you will be able to get some (or any) level of success on your devices. If you wish, you could give it a shot, but it might give you a boot loop as well.
If that happens, head over to the TWRP recovery. Then go to Advanced > File manager > data > adb > modules >PFLite. Then tap on the icon situated at the bottom right and select Delete. The module will be uninstalled and hopefully, you would be able to boot your device. Still facing issues? Check out our detailed guide on how to uninstall Magisk Modules using TWRP recovery.
With that said, here are the steps to spoof your Android device to that of Pixel 3XL.
Warning
In no manner whatsoever, DroidViews or any of its members will be held responsible if anything happens to your device. You completely understand the risks associated with it.
Spoof your Android Device to Pixel 3XL
Open Magisk Manager on your rooted Android device.
If you are having a OnePlus 6 device, head over to the Downloads section. Search for the Pixel Feature Lite MINIMAL module. It should be around 45KB in size (only!). Next tap on the Download icon and then on the Install option. Wait for a few seconds, the module will get flashed.
For other users, download the

PFLite.MINIMAL.v2.0.P3XL.zip

module from GitHub and place it on your device. Now head over to the Modules section, tap on the plus icon, select that downloaded module and flash it onto your device (see above screenshot).
Once you have flashed that module, tap on Reboot to restart your device and activate that module.
Don't Miss: 17 must-have Magisk modules you should try
Enjoy Unlimited Google Photos Storage
Now that you have successfully spoofed your device to Pixel 3XL, its time to reap in the rewards. Let's see how could we enjoy unlimited Google photos storage in Original Quality. To do so, head over to Settings > Apps and Notifications > Apps Info > Google Photos > Storage and Cache > Clear storage.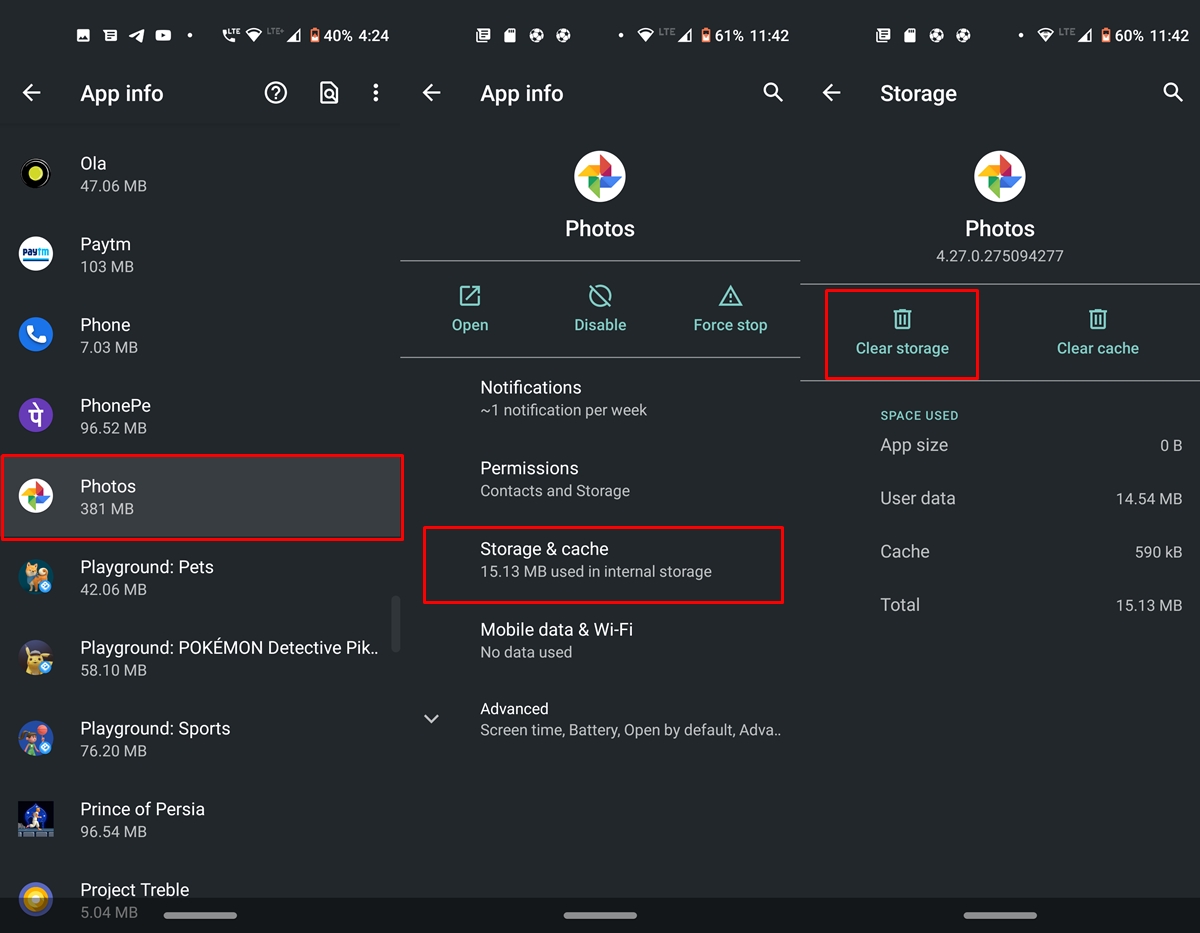 Launch the Google Photos and you will be greeted with the message that you have got unlimited free storage for full-resolution photos and videos from your 'Pixel' device. Sounds cool, right. Apart from that, you could also try other benefits like the portrait mode in video calls in Duo, but that seems to work only on OnePlus as of now. Anyways, no harm in giving it a try.
So this was all from this guide on how to spoof your device to Pixel 3XL. It is quite interesting to note that a 45KB module is giving away so many features to enjoy. Anyways, head over to the About phone section, take its screenshot and brag about having a Pixel 3XL device!