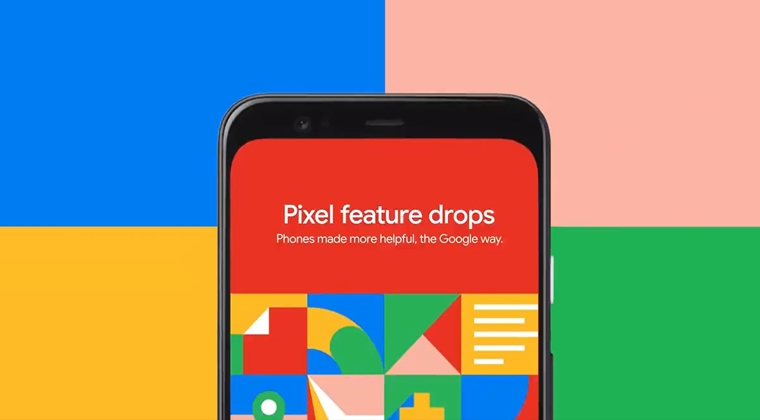 In this guide, we will be doing a detailed analysis of the Google Pixel's Feature Drop updates. Pixel devices have never really succeeded in impressing the masses on its hardware side. But what it fails to do on that front, it more than makes it up with its software. One reason why people buy the Pixel devices, apart from its powerful camera, is the promise of receiving the fastest updates. Not just the Android updates, but even the Google app updates as well. But unfortunately, even that is not going as promised.
Recently, we saw how the latest Google Assistant's latest failed to make it's way over to Pixel devices whereas other OEMs were enjoying it right from day one. This is where Google Pixel's Feature Drop will come in handy. It promises to deliver (or drop-in) major Android updates in batches to every Pixel device. But that's just the tip of the iceberg. Let's do an in-depth analysis of this latest Google Pixel's Feature Drop introduced by the Silicon Valley giants.
What is Pixel's Feature Drop All About?
Your Pixel is about to get even more helpful. #pixelfeaturedrops are coming to your phone. Check them out: https://t.co/pfd88Lht0Y pic.twitter.com/ZBjZ3suSvQ

— Made by Google (@madebygoogle) December 9, 2019
As the name implies, Pixel owners will now be getting feature updates, dropped in at a fixed interval of time. Earlier, there wasn't any schedule as such. While in one update, you would be blessed with tons of new features, the other update hardly had any meaningful updates. But this is all about to change. Due to the Google Pixel's Feature Drop, your Pixel devices will now receive quarterly updates with major features packed into it.
These updates will come in along with the regular security patches that the devices receive every month. So, the security updates will continue to be pushed in a monthly manner as before, but every third month Google Pixel owners will also get a feature-drop package.
Has Pixel Devices Received any Feature Drop Yet?
Yes, recently Pixel devices have got its first Feature Drop. Here are all the new goodies that came along with it.
Enhanced memory Management
Pixel devices will now be able to process cached applications much more efficiently. This will allow you to run more apps simultaneously in a more effective manner.
Google Photos Blur Functionality
This is one interesting Google Pixel's Feature Drop. The Photos app installed on Pixel devices has received a blur feature. This will allow you to add blur effects to any photo that is stored on your device. What's more interesting is the fact that these images don't necessarily have to be taken in Portrait Mode for the blur effect to take place. On that note, also check out the Crop Document and Markup Tool features of this app.
Call Screening Update
Call screening is the feature that came along with Pixel devices. it allows you to see who is calling and what they really want to talk about. Google Assistant picks up the phone, transcribes whatever the caller is speaking. All this happens live on your screen. And with Google Pixel's Feature Drop functionality, the call screen feature will now automatically screen and filter calls from unknown phone numbers. And if it detects it to be a spam call, Assistant won't ring your device at all. For other calls, you will continue to receive transcribe for live calls, as before.
Google Duo Updates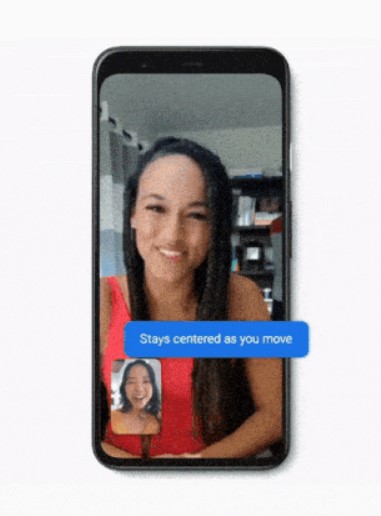 One of my favorites. While making a video call, the last thing you want is an abrupt network connection. If that's the case, apart from the poor video quality, you always have to end up saying the same words over and over again. Well, not anymore. With the latest Google Pixel's Feature Drop update for Google Duo, the AI will automatically guess what your next sound is going to be and hence will save you from those embarrassing scenarios of repeating the same words a countless number of times.
Another addition to this update is the live background blurring feature. On a video call, it will automatically blur out the background. Now you don't have to worry about the messy bedroom backgrounds anymore!
So this was all about the latest Google Pixel's Feature Drop. One thing, however, to note is that the updates would initially follow Google's rollout updates. This means only a handful of users will initially receive these updates which will then move over to the larger masses. If that's indeed the case, then it will all-together destroy the purpose of the Feature Drop, it seems.
Read next: Install Google Sounds 2 (APK) on Any Android with Pie 9.0