By this point, if you're an Android enthusiast you already know just how good the Google Camera app is. Well, it is good if you're someone who just wants to point and shoot and get a really great picture that you don't need to edit. One of the advantages of this is that you can quickly share the photo directly to any social media apps instead of having to edit and apply filters. You can even share photos directly from the camera on your Google Pixel.
The latest versions of the Google Camera app on Pixel devices come with a social sharing feature. It's generally enabled by default, but if it's not you can do that manually. Once enabled, it lets you share photos directly to one of three social apps of your choice. This includes the option to directly set a photo as your Instagram story. Today, when so many people take photos only so that they can share it on social media, such a feature can come in handy.
Enable Social Share
In order to directly share photos from your Google Pixel camera app, the Social share feature must be enabled.  To enable it, launch the Camera app on your Pixel and tap on the downward arrow button at the top.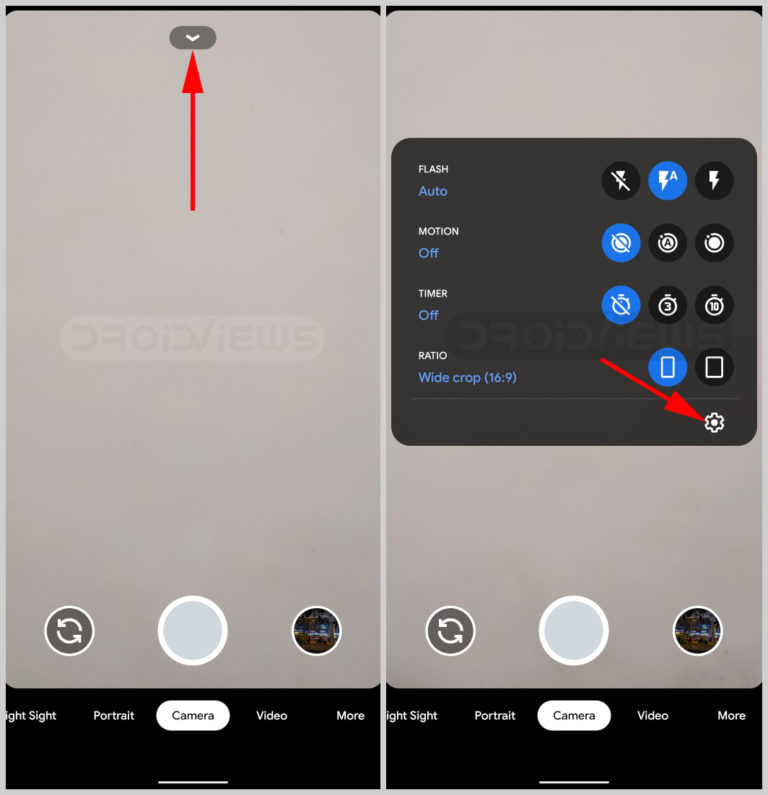 It will expand to show you some quick settings and toggles as well as a Settings button at the bottom. Tap on the Settings button in the bottom-right corner of the expanded menu.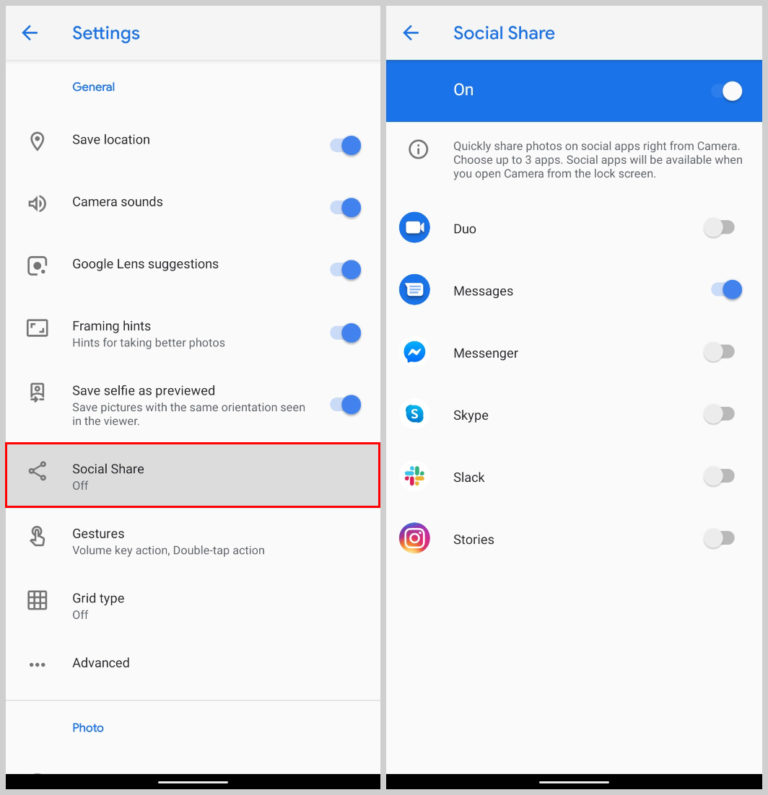 In the Settings, select Social share and turn on the toggle. You can then toggle on up to three apps, not all of them.
Share Photos Directly From The Google Pixel Camera
Once Social share is enabled, and you have turned on the three apps of your choice, all you have to do is take a new photo. Launch the camera app on your Google Pixel and take a photo. You should now see a small arrow button on the image preview in the bottom-right corner. Tap on the arrow and it will show you a list of your three selected apps. You can also just swipe up on the image preview to bring up the apps.
Once you've selected the app, it will transition to the chosen app with the image attached and you can send it to someone or share it on Facebook or make it your Instagram story, or something else, depending on your app choice.
This will also work on non-Pixel devices that have a ported version of the Google Camera installed. The Google camera port should be based on versions of Google Camera 7.1 and above. It is also possible that it may not work on certain Google camera ports for some devices.