Google Camera
By this point, if you're an Android enthusiast you already know just how good the Google Camera app is. Well, it is good if
Every time we come across a high-definition image of a starlit night sky or milky-way, our brows rise up in awe. We secretly wish to be
OnePlus devices have among the best smartphone cameras and not many could argue against it. With each new addition to its series, the
Google Camera Port is based on the Pixel stock camera app. The Pixel line of devices ships with the Snapdragon chipset and hence the
Google Camera could single-handedly be called the best camera mod available for Android devices. And no one could argue against that.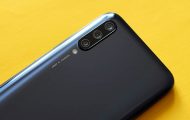 Google Camera Port for the Xiaomi Mi A3 is now available. You may download it from the below guide. Instructions on how to install the
If you're an Android enthusiast there is a good chance you want to try Google Camera on any phone you buy. Thanks to some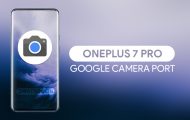 Google Camera would probably be the most downloaded camera app on the Play Store if it was available on the Play Store for all devices.