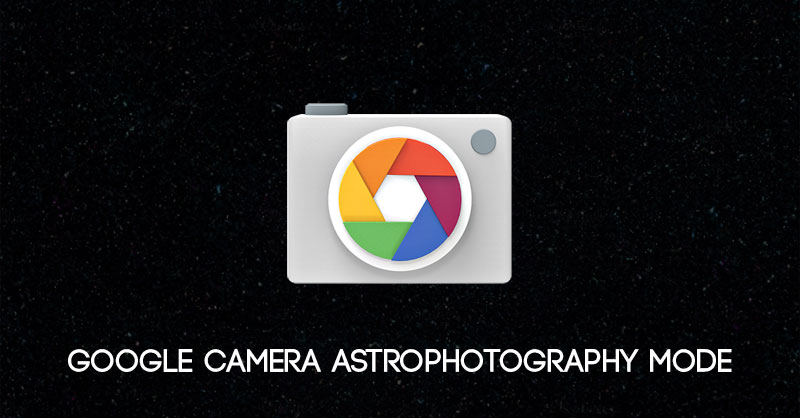 Every time we come across a high-definition image of a starlit night sky or milky-way, our brows rise up in awe. We secretly wish to be able to click such photos on our smartphones. Obviously, not everyone is able to buy a high-end camera or related hardware to click such images as the pro guys do. What if we tell you it is possible to capture such photos using a smartphone.?
We have come a long way in terms of improving and innovating the smartphone camera. Today, clicking the milky way, stars, constellations is very much possible using a smartphone. These days smartphone makers are releasing phones with powerful camera setups. These phone cameras can compete with the likes of branded DSLR. In these smartphones, Artificial Intelligence or AI issued to click and process high-resolution images.
Talking of premium smartphones with the high-end camera setup, Google's Pixel series of smartphones always takes the cake. These smartphones come with unique and user-friendly features.
We know that flagship devices are expensive. Google's Pixel range of smartphones follows this trait as well. So, it's not possible for everyone to own a Pixel device. However, thanks to Android's open-source nature, we can port the Google Camera from Pixel phones to any other brand's smartphone. In this guide, we will tell you how to use Google Camera Astrophography Mode to click constellation, star-filled night sky, etc.
Just to give you an idea of the night sky we have been talking so far, here is a photo clicked by me using the Google Camera Astrophography Mode. Of course, the image you see below is clicked using a smartphone, OnePlus 6T.
What's the Hype regarding Google Camera.?
Those who are new to the tech and smartphone domain may wonder what makes Google Camera so special.? Like we said, today's smartphone makers implement Artificial Intelligence on their camera setup. Google makes the best utilization of AI when it comes to the camera section of Pixel devices.
GCam or Google Camera comes with AI portrait mode, Topshot, smartburst, super res zoom, HDR+, etc. Now, with the release of its latest 4th generation smartphone, the Pixel 4 series, Google has introduced the much-hyped Astrophotography Mode. In fact, much before the phone's official release, the Gcam apps were ported by many developers and shared in the public domain for use. It worked as well.
We have put up a link for the Google Camera app 7.0 for generic Android devices in this guide. You have to download and install it.
How to click Nightsky using Google Camera Astrophotography Mode
Let us assure you that you do not have to perform any kind of rocket science to be able to click an image using Google Camera Astrophotography Mode. However, you need to have a few things with you. We have listed them below.
What do you need?
Download Google Camera APK 7.0 APK
Smartphone running Android OS (preferably Android Pie or Android 10)
A tripod stand (this is a must to be able to click a clean night sky photo)
A place where there is less light pollution
Why use a Tripod Stand to click the Astrophoto?
In case you are scratching your head about the tripod and light pollution conditions, let us explain it to you. We need a tripod to keep the phone steady. Here steady means motionless as a rock. Achieving ultimate steadiness will not be possible unless we mount the smartphone on a good tripod.
The sky is very far away from us. The stars and other heavenly bodies we get to see in the night sky are even further away. When we look at the stars or constellations, we see them twinkling. This phenomenon happens because the light that travels to our eyes reflecting from these objects fluctuate due to the massive distance between them and the earthly plane.
So, if we hold the camera in our hands, due to the earth's constant rotation and the distance of the light we will get shady or noisy images of the stars. We may try to hold the camera as much still as possible. However, due to earth's rotation, our hands will shake and thus we get a noisy image with stars appearing as streaks of light in crazy shapes. Thus, using a tripod solves this issue pretty easily.
In fact, we have to manually set the focus on the Google Camera to Infinity, which we have stated in the steps below.
Light Pollution explained
Now, let's explain the less light pollution factor. In simple terms, before clicking the night sky you need to find a place where there is no artificial lighting nearby that your smartphone camera can capture. This will refrain the camera from obtaining a clean image of the starlit night sky.
You can use certain apps to know of less light pollution in your nearby areas. Otherwise, simply just recon for a place where at least for some distance there is no artificial lighting all around you.
You can even see the difference between resultant astrophotos clicked in a darker, natural environment and a place lighted with artificial lights. Try it out.
Shooting the NightSky with Google Camera Astrophotography Mode
Open you Google Camera app
Slide left to the option NightSight. (characterized by a crescent moon symbol)
Above the camera face, you should see a small arrow. Swipe it down.
Set the timer to 3 seconds
Tap on the Focus tab > tap on the Mountain Symbol which signifies Infinity Focus.

Place the smartphone on the tripod and make sure the rear camera is facing towards the night sky.
Once the phone goes hands-free on the camera screen, you should see a message "Phone is Steady".
Now, gently press the Shutter button.
The camera will take a few moments to capture the night sky. You should see the camera app displaying messages such as "Looking for stars" and "Collecting Stars".
In the end, you should get your desired photo of the starlit night sky.
So, if you have a curiosity for stargazing, then try out the Google Camera Astrophotography Mode on your Android smartphone. Do let us know your results.
Related: How to Disable In-App browser in Google App and Gmail