Earlier on Droidviews, we compiled the lists of lightweight Android games under 50MB, 30MB 25MB, 20MB, 10MB, and even as low as 5MB games. Today, we're going to surprise you with some of the best Zero MB games that you can enjoy on Android. Yes, you've heard it right, the games which we'll be showcasing you today are of Zero MB. I call them 0 MB games because you don't need to download them at all. These games come in-built with some of the most popular apps like Google Chrome, Facebook Messenger, and even inside your phone's software.
I'll be showing you multiple games on your device which you might not know about. Also, before starting with this article, I'm not sure what your expectations are with this article from the title. Let me bring us to the same page, this article will show you how to play games on apps that you might already have on your smartphone! With expectations set, what do you think? which apps on your device might have secret games that you can play.
Before you proceed with the Zero MB games, you might want to check out our older lightweight games for Android:
Top Zero MB Games for Android
1. T-Rex Run on Chrome
The first game I'm gonna talk about in our list of 0 MB Games is based on Google Chrome. If you are using android, there's more than 90% probability that chrome is your default browser. Today, I'm going to show you a game has always been hidden in your chrome app.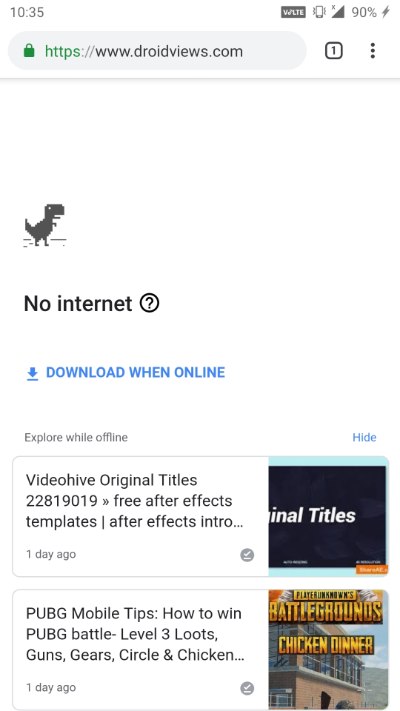 A lot of times when you are out of network, be it in a train, or some remote location, you get the no internet access error on your Chrome. This error has a dinosaur icon on it. Now, few of you might know that Google has a really cool easter game on this screen which turns into the game. All you have to do is click the dinosaur and it will start running.
The game will go as long as you do not have internet access or you die, whichever is earlier. The purpose of this game is to score as much as you can by jumping your dinosaur over cactus and other obstacles. It's a fun game to crack your time and you can play it whenever you want by turning off your internet access and searching for something over chrome. You will like this zero MB game.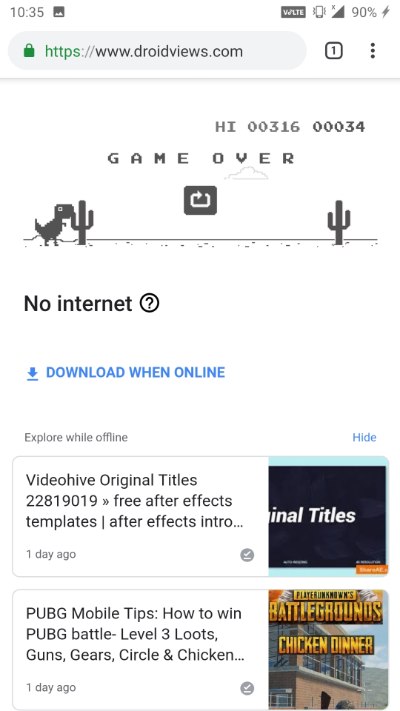 2. Facebook Messenger Games
It's been a while since Facebook has stopped allowing users to share messages via the Facebook Application. You need to install the messenger application which is kind of a bummer as it is a huge application on its own. But since there's no way to send messages directly via facebook app, a lot of you might have the messenger application as well. There are quite a few games hidden under the application which you should know about.
Basket Ball Game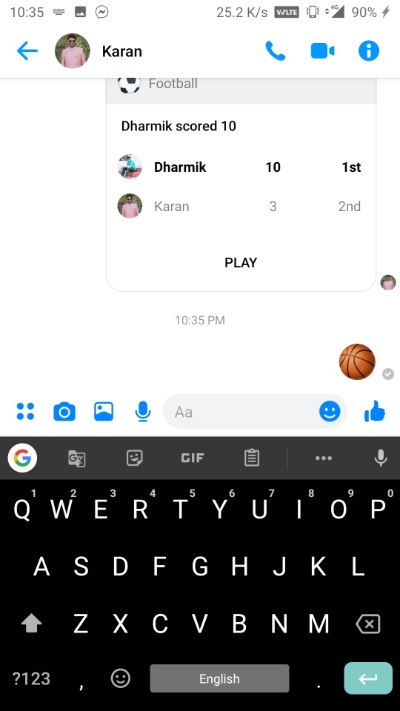 This game can be initiated with any of your friends by just sending the basketball emoji and clicking on it. It will open up the screen with a basket and your basketball. All you have to do is slide your fingers up to make sure you score. You have to keep the streak of as many shots as possible. Once you miss the shot that becomes your high score and it will show up in the chat. Your friend can try and beat your score by clicking play.
Football Game
Just like the basketball game, you can play this football game by sending the football emoji and pressing it on the screen. You don't need to download this 0 MB game. In this game, you have to click on the football which will make it bounce. Your objective is to keep tapping the football and keep it away from the ground for as long as you can. This game also shows the score when you go back and you can compare your score with your friends.
There are also other games which you can directly play from the messenger app like Uno, Chess, Words, etc but they are pretty easy to find. I wanted to show you a few tricks which you might not really know about. Also, the fact that you and your friend can compete with each other is an added bonus. Let me know which is your favorite game on messenger.
3. Google Easter Egg Game
Android has been really notorious about hiding the flappy bird replica among other settings since the launch of Android Marshmallow. For those who don't remember the legendary flappy bird game was introduced to Android as an easter egg in Android Lollipop. It's really one of the most interesting 0 MB games.
If you're on Android Lollipop, it's really easy for you to play this game. This game is hidden in the about phone settings. Once you're in about the phone, just click on Android Version for a while and you will see that the Flappy bird alike game will show up on your device.
If you're on any other version of Android, you might have to do an extra step or two in order to play it. It is still in the Android code but it is not as easily accessible. To play the game on Android Marshmallow and above, follow the steps given below:
Install Nova launcher from the PlayStore (This being one of the most popular application, you might already have it)
[googleplay url="https://play.google.com/store/apps/details?id=com.teslacoilsw.launcher"]
You do not have to use the application but just need the widget of Nova Launcher
Press and hold on your home screen and click on widgets.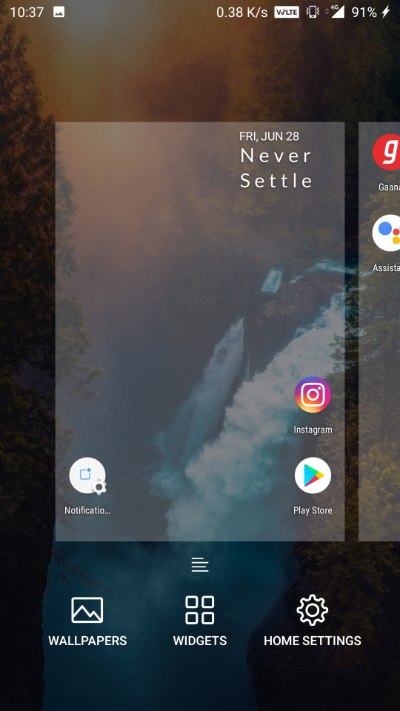 Select activities from the Nova Launcher widget options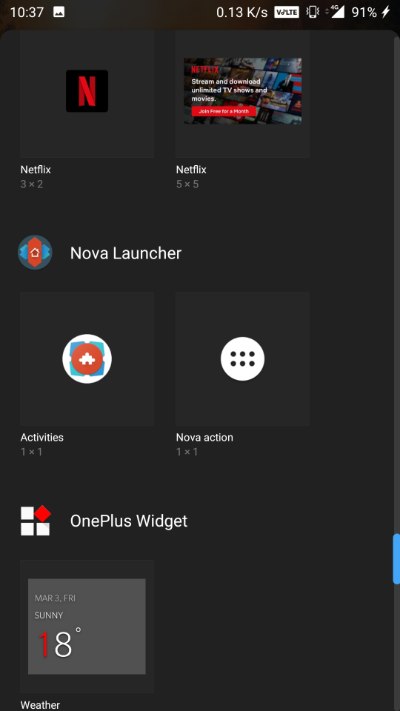 Find System UI from the activities menu
Find Marshmallow land and click on it. This will create a shortcut for the flappy bird like game on your device.
Click on it and start playing.
Other miscellaneous games!
Along with the games mentioned above, there are quite a few web games you can play directly on Google Chrome which needs an internet connection. I will mention one of my favorite game which you should try out on your device.
Tic Tac Toe
If you're having a bad day or a boring day, Tic Tac Toe could bring back some great nostalgic feelings along with fun in your day. To play this game, you just have to write tic tac toe on chrome and it'll load the game. You can play on three different difficulty level or you can play with your friends. It's a simple fun game to play along if you're bored with every other game you have on your device.
So that brings us to the end of this Zero MB game compilation. I hope you now know a few games to brag about among your friends. Let me know if I missed any game which you think should have been a part of this list. Recently we also covered the top 5 retro games available on Android. If you are a fan of unique games on Android, you should definitely check that list out. We've also compiled a list of some of the heaviest Android games. You should check that too!
If you want some unique game suggestions, check out our handpicked Android game reviews.