I am a casual smartphone gamer. Even though I mostly play games like PES, Far Cry, etc. on my computer, I occasionally play games on my Android too, like, when I am outside and waiting for something, or during commutes. One day I was looking for some low sized games for my younger brother when I had this idea to compile a list of 10 MB Android games for the website.
Now, to kill some time in such situations smartphone gaming is the best option. That's why I prefer smaller games (both in size and in gameplay) as I won't be playing them all day long, I find it better to keep games which are lightweight and are easy to play. If you are looking for some lightweight time killers, here are 5 best lightweight 10 MB Android games. These games are light on storage and resources, but not on the fun!
10 MB Android Games
Bubble Blast 2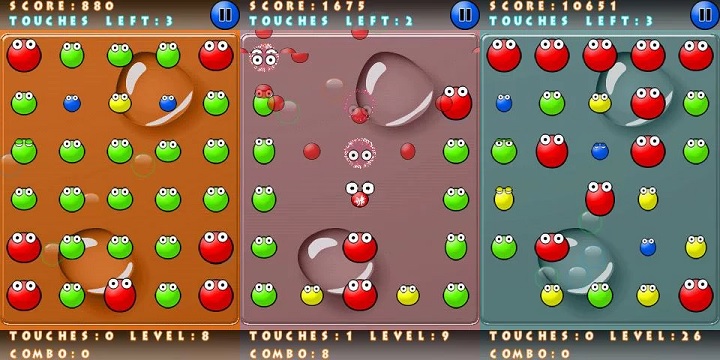 Bubble Blast 2 is one of the easiest yet addictive game in this list. In this simple puzzler, you tap a number of bubbles on the screen, and doing so changes their color and causes them to expand and attach themselves to the nearest bubbles. The bubbles burst under certain conditions and trigger a chain reaction in order to eliminate them.
Also check out: 4 Awesome Wallpaper Apps for Android [#4]
Bubble Blast 2 has a lot of amazing levels, making sure that you won't get bored of it easily!
[googleplay url="https://play.google.com/store/apps/details?id=com.magmamobile.game.BubbleBlast2″/]
Fading Light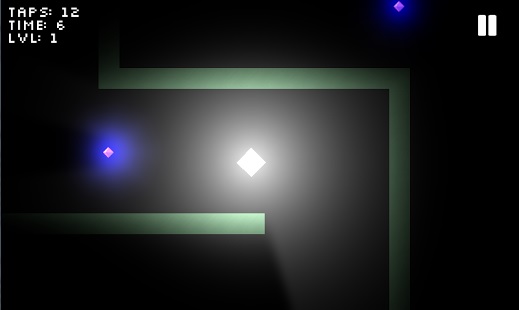 Fading light is a platform game in which you must navigate through a maze before your light fades out. You must collect light crystals to recharge your light and reach the finish line before darkness prevails.
[googleplay url="https://play.google.com/store/apps/details?id=com.dogshackstudio.fadinglight.android"/]
Rolling Sky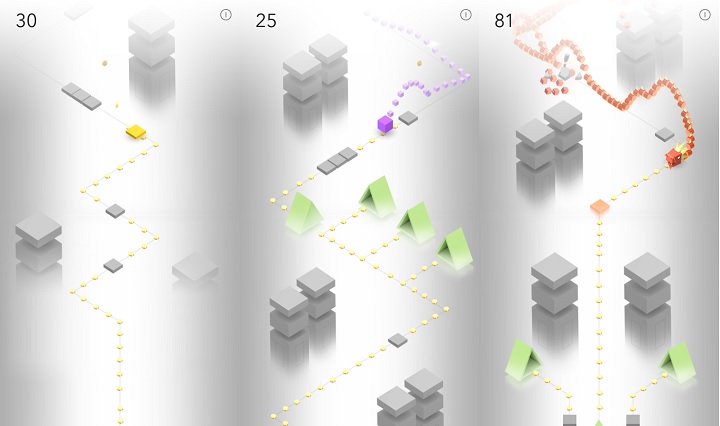 In Sky, you will be jumping over obstacles to make a high score. As you continue going forward, you collect coins and protect yourself from various obstacles. Tap once to jump, tap twice to jump higher. As the game goes forward, your character will clone when you pass through green huts. While it could prove useful (for collecting extra coins), it could also get difficult to control two characters at once.
Sky provides you with hours of fun as it has more than 100 different levels to play and a vast selection of characters to unlock.
[googleplay url="https://play.google.com/store/apps/details?id=pl.idreams.skyforcehd"/]
Poly Path
Poly Path is a simple game that requires a little amount of attention and focus as you guide a few "little guys" down the right path. It is a nice take on the classic game in which you had to guide colored dots to their respective tubes. Poly Path is exactly like that. For instance, if you get a red colored dot, then you have to guide it to the red tube (in this case, a circle) through a weird and confusing path. The path gets harder as the level increases.
Recommended for you: 5 Best Android Games Under 20 MB
Poly Path has over 100 unique levels and a bunch of stuff to unlock.
[googleplay url="https://play.google.com/store/apps/details?id=com.polypath.game.android"/]
Armor: Color Circles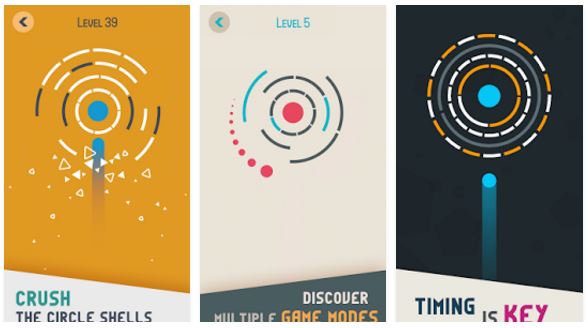 Armor: Color Circles is fun and easy to play the game in which you have to smash the circles using a ball. The game has a bunch of colored and rotating circles. You have to use the balls to shoot the protected goal at the center while destroying the defense of rotating walls of circular shape. Some bricks are smashable, while others block your path. Sometimes they also switch rotation and move to the other side. It's all about your reaction skills. Do try this 10 MB game now!
[googleplay url="https://play.google.com/store/apps/details?id=com.colorbreakerarmor.colorswitch.armorcolorbreaker"/]
You may also like: