We have shared a number of lists containing some lightweight games which are fun and easy of your smartphone's resources in the past. Even though such games can be easily played on any smartphone, people with an old or moderately configured smartphone are highly benefited. With that said, here is another list of the 5 best Android games under 20 MB that you can enjoy without caring about slow performance on your phone. The following games are small in size but offer awesome gameplay and require much fewer resources than bigger ones.
1. Find A Way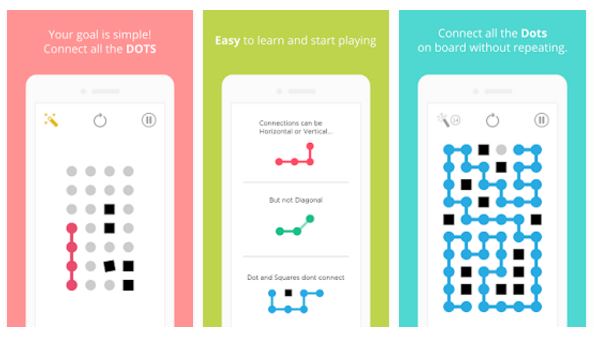 Find A Way is a lot like Dots, the famous color matching game. In Find A Way, you are given a starting point in the form of a colored dot, and from there you must draw a continuous path that connects all the empty dots. Seems easy? Not quite so. Here's the obstacle – you cannot go through the squares i.e. dots don't play well with the squares and you'll have to find an alternate path.
As of now, Find A Way has 640 levels. It comes with a piece of relaxing music and minimal design.
[googleplay url="https://play.google.com/store/apps/details?id=com.zerologicgames.findaway"/]
2. Atomas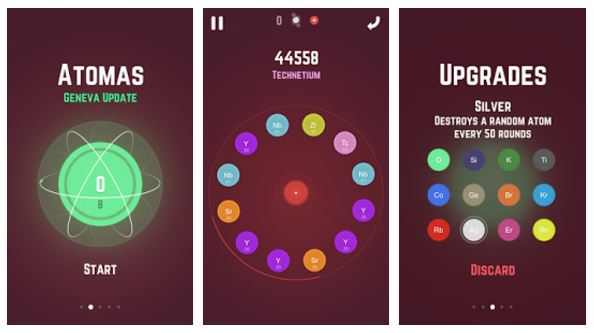 Atomas is a fun puzzle game that requires some time to get used to. Your little universe starts with hydrogen atoms only but with the help of the energy-rich plus atoms you are able to fusion two hydrogen atoms into one helium atom, 2 helium atoms into one lithium atom and so on. Your primary goal is to create the valuable elements like Gold, Platinum, and Silver. But watch out, if your universe is overfilled with too many atoms it will cause a big crunch and the game is over. One way to prevent this is to build up long symmetries in your atoms and start big chain reactions. From time to time minus atoms appear, use them for absorbing and replacing atoms within your universe or sacrifice them for a plus atom.
You may also like: 10 Best Android Games of 2016
[googleplay url="https://play.google.com/store/apps/details?id=com.sirnic.atomas"/]
3. Tap Tap Dash
I have been playing Tap Tap Dash for quite some time now and I can say that it is frustratingly addictive. The game is pretty simple, just tap to jump or change direction. Everything happens on its own and you just have to carefully time your tap as a wrong tap will throw you off the path. It has a whopping 1000 levels. And trust me, it is a difficult game.
[googleplay url="https://play.google.com/store/apps/details?id=com.secondarm.taptapdash"/]
Must read: 10 Best Android Games Under 20 MB
4. T.H.I.S.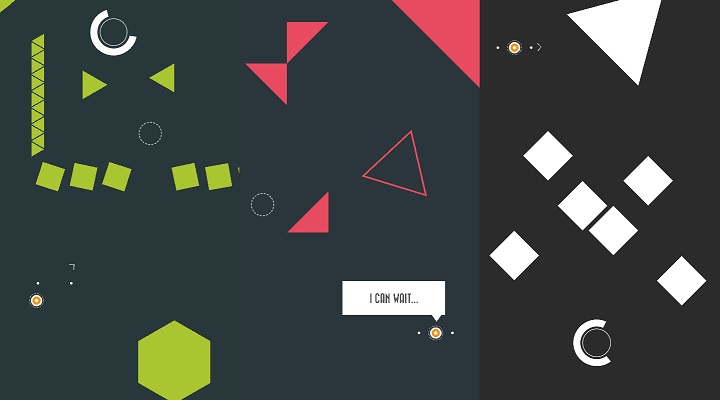 T.H.I.S is a little minimalist game where your goal is to, well, help the ball reach the goal. Bounce off various obstacles and use them to reach your final target in every level. As you progress through the game, the levels become larger and you're given more checkpoints to stop and decide the direction of your next launch. Forget about countdowns, scores, points, coins, and other distractions. Also, you can choose from a plethora of themes and characters!
[googleplay url="https://play.google.com/store/apps/details?id=com.madperception.thisgame"/]
5. Square it!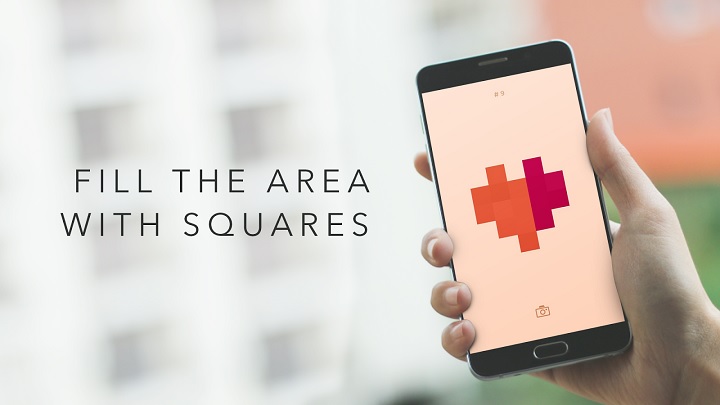 Square it! is another great game under 20 MB. It is a  simple, minimal, and relaxing game in which all you have to do is use a block to create a colored square. It has a pure, relaxing gameplay and a smart combination of color schemes and sound. The game is as relaxing as it gets, just don't forget to plug in your earphones while you get busy filling the area with squares, without leaving empty spaces.
Square it! is my favorite game in this list. Try it out, I am sure you'll love it!
[googleplay url="https://play.google.com/store/apps/details?id=com.infinitygames.squareit"/]
Don't miss:
Before you leave, do not forget to our older game reviews that discuss the best lightweight games available out there: