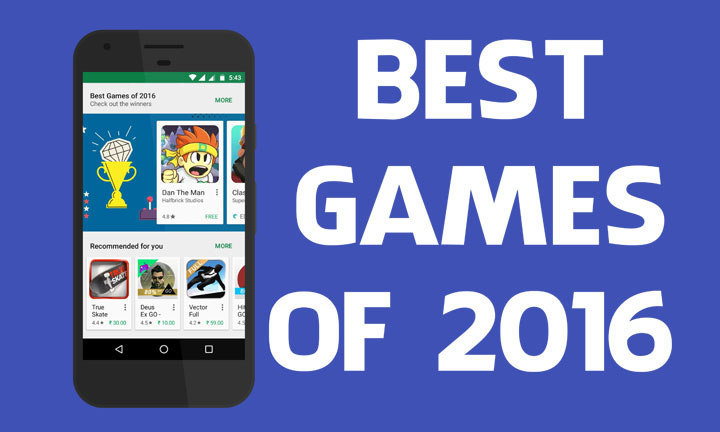 Smartphone gaming is improving year after year. With the release of Android Nougat and Vulkan API, it only stands to get better over time. This year, we saw a huge launch with Pokémon Go. To be honest, I have never seen a mobile game garner that much attention even before it is launched.
2016 saw the launch of so many awesome games that it is quite hard to mention all of them in this post. That is why we have compiled a list of only 9 games which we considered to be the best of best. Therefore, it is possible that your favorite game of the year may not have made the list. Don't blame us for that, blame those super awesome developers who launched that many amazing games in a single year, making our job difficult. Seriously, for the first time in years, compiling a list of best Android games of the year was more difficult than compiling the list of best Android apps of the year.
Also see: 16 Best Android Apps of 2016
The games in this list are in no particular order and are the ones that we enjoyed quite a lot this year. Here we go.
Pokémon Go
Let's get the obvious one out of the way first. Pokémon Go could very well be considered THE game of the year, given that it was an instant hit even before it was launched. It's hard to remember a game that had such a huge success in the last few years. Love it or hate it, Pokémon Go was massive. It was quite nostalgic for the 90s kids. Even though the game is amazing, some people are just not into it. What's the problem with Pokémon go is a topic for another time, but if there is one good thing about the game, it's that it got people out of their house and got them walking and interacting with others.
Believe me, when I say this, a friend of mine walked a total distance of 23 KMs in 2 days searching for these pocket monsters. That is huge. I don't think any other game has made such an impact over the years.
[googleplay url="https://play.google.com/store/apps/details?id=com.nianticlabs.pokemongo&hl=en"/]
Riptide GP: Renegade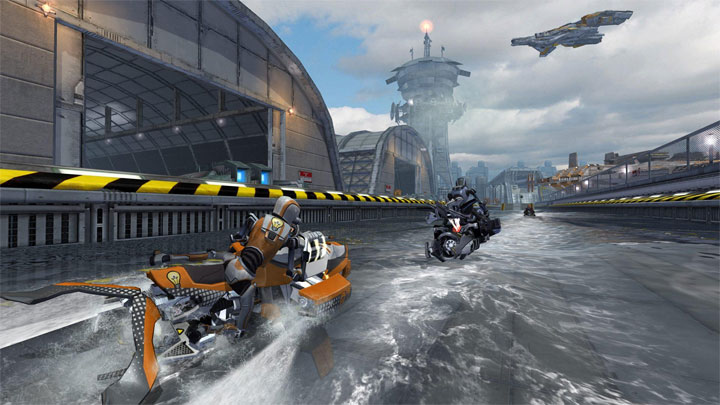 Riptide series is a huge success. Even though a small portion of people doesn't know about it, but those who do they love the game. It is probably the best racing game available on Android. In Renegade, you play as a racer who loses its credentials after getting caught in an illegal street race. You'll battle your way back to the top from there. The game features good graphics, simple controls, fun tricks, and a boost system to help you gain an edge. The game does not have any InApp Purchases and does not show any ads. Once you buy it, you don't have to spend any extra cash.
[googleplay url="https://play.google.com/store/apps/details?id=com.vectorunit.silver.googleplay&hl=en"/]
Mekorama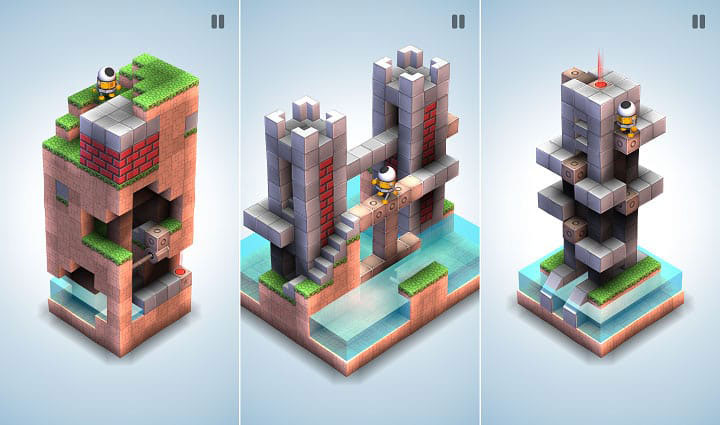 Mekorama is an amazing puzzle game in which you guide a tiny robot to the exit through 50 awesome levels. You control in which direction the robot goes via gestures – tap right to go right, tap left to go left, swipe up to switch the camera angle.
Other than those 50 levels, you can create your own level via "level maker" or download levels created by other gamers of the community.
Also see: 4 Awesome Wallpaper Apps for Android [#1]
Mekorama is free to play and doesn't come with any ads. However, it does have a "pay-as-you-please" system. To put it simply, you can donate some money to the developer via In-App Purchase if you think that the game is really awesome and the developer deserves to be paid. Just to be clear, this doesn't have any effect on the game. It doesn't matter if you pay or not, this won't ruin your experience in any way.
[googleplay url="https://play.google.com/store/apps/details?id=com.martinmagni.mekorama&hl=en"/]
Clash Royale
Clash Royale, by Supercell, is a strategy game that was quite a hit among the gamers and remained popular throughout the year. It comes from the developer of another famous strategy game Clash of Clans so it was bound to be awesome. In the game, you battle human opponents in real time in a card-based battle and your aim is to take out the enemy's tower while defending your own. Upgrade your players, earn chests, and expand your territory in this awesome game which is free to download but comes with InApp purchases.
[googleplay url="https://play.google.com/store/apps/details?id=com.supercell.clashroyale&hl=en"/]
Slither.io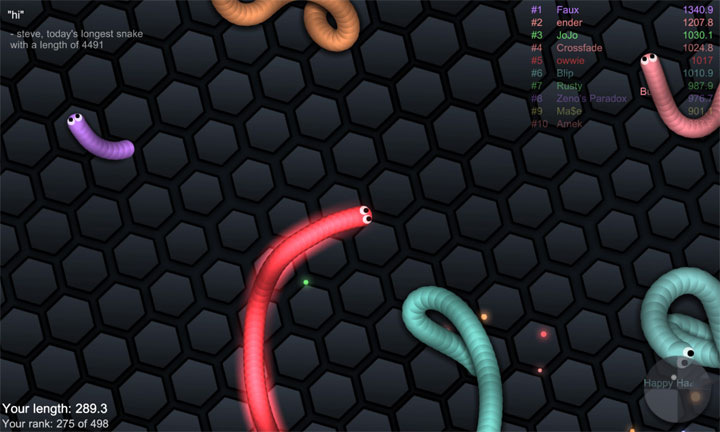 In slither.io, the classic snake game meets massive online multiplayer system. Here you play against other players in an online world with the aim of growing your snake by eating others. If your head touches another player, you will explode and then it's game over. But if others run into you, then they will explode, and you can eat their remains! In slither.io, you have a chance to win even if you're tiny. You can swerve in front of a much larger player to defeat them, no matter how big you are!
[googleplay url="https://play.google.com/store/apps/details?id=air.com.hypah.io.slither&hl=en"/]
Crashlands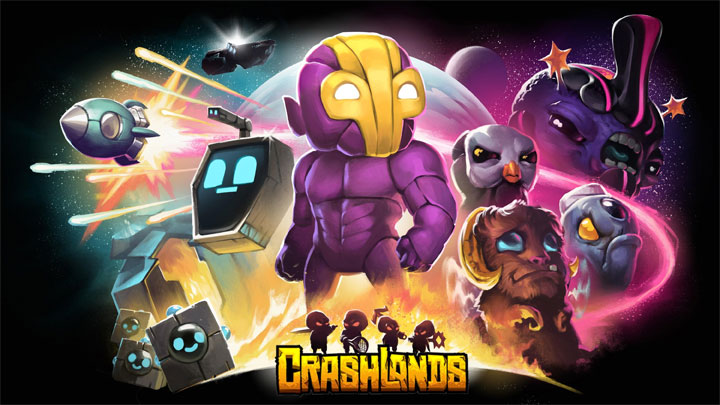 In Crashlands, you play as Flux Dabes, a galactic trucker whose latest shipment gets derailed by a chin-strapped alien menace named Hewgodooko, leaving you stranded on an alien planet. As you hustle to retrieve your packages you'll become enmeshed in a nefarious plot of world domination, which will require all of your wits and both of your glutes to overcome. Learn recipes from the local sentient life, make new friends, uncover ancient secrets and deadly bosses, tame everything and build yourself a home-away-from-home as you learn to thrive on planet Woanope.
[googleplay url="https://play.google.com/store/apps/details?id=com.bscotch.crashlands&hl=en"/]
Alto's Adventure
Alto's Adventure is pure awesomeness. That's the only way to describe it. In this game, you play as Alto in a snowboarding adventure down a hill with the aim to capture all the escaped llamas.
As you progress in the game, completing various challenges, you unlock multiple characters and moves or skill sets. This endless side scrolling game is a thing of beauty. With beautiful visuals, intuitive controls, and endless playability, it's no wonder Noodlecake Studios won so many awards for it.
[googleplay url="https://play.google.com/store/apps/details?id=com.noodlecake.altosadventure&hl=en"/]
Brothers: A Tale of Two Sons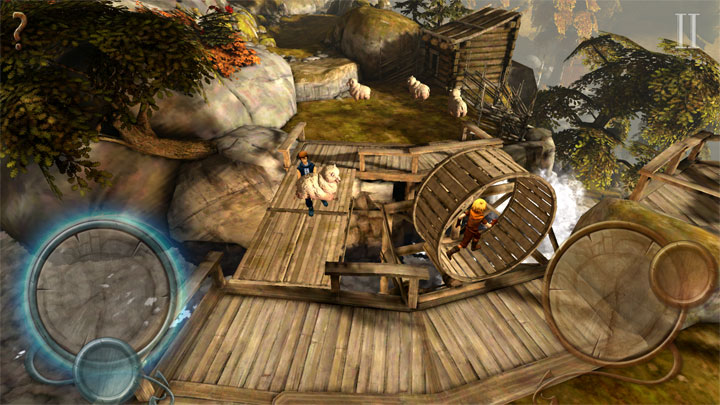 Brothers: A Tale of Two Sons is a critically acclaimed and story-driven game on PS4 and Xbox One which got ported to Android earlier this year.
It tells the story of two brothers who go on a quest to save their father who has fallen ill. Working together, they have to find and bring back the water of life which can cure their father.
Also see: 10 Best Android Games Under 10 MB
You can control both the brothers at once using the on-screen controls. You must utilize their skills to solve puzzles and overcome many obstacles in their way.
The game has beautiful art, amazing puzzles, and an emotional story which is enough to keep you entertained and glued to your mobile screen.
[googleplay url="https://play.google.com/store/apps/details?id=com.and.games505.brothers&hl=en"/]
Reigns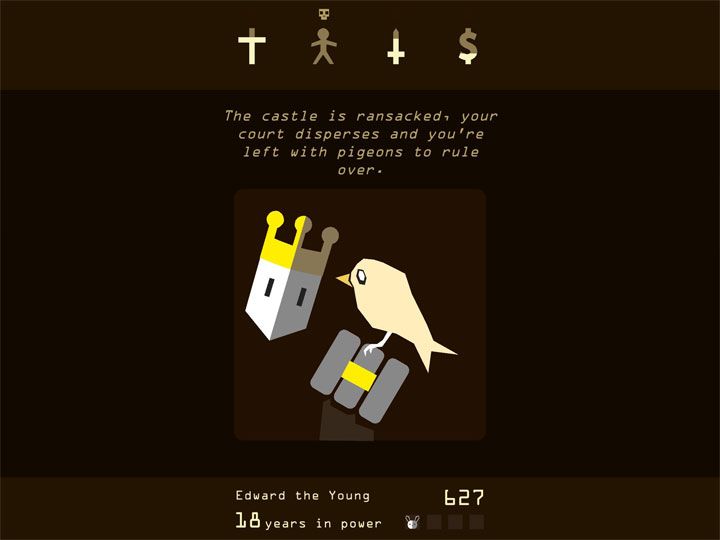 In Reigns, you play as a King, managing four resources: religion, citizens, the army, and your kingdom's treasury, by interacting with various characters like citizens, witches, advisors, etc. and run the kingdom smoothly. It's like choosing your own adventure, where each choice impacts everything around you including the resources mentioned above. Balancing these resources is key as if any meter maxes out or reaches zero, your reign is over. But the game doesn't end — instead, you become your successor and try to last longer in your reign than the king before you.
[googleplay url="https://play.google.com/store/apps/details?id=com.devolver.reigns&hl=en"/]
10. The Trail
The Trail is the newest game from Peter Molyneux, the developer of one of my favorite games, Burrito Bison: Launcha Libre.
In The Trail, you play the role of an adventurer, blazing a path across the New World, where you must learn to hunt, craft, trade and survive in the changing environment along the trail. As you move from one site to another, you gather experience and items you can use to fulfill quests or craft items to use or to trade as you make your way towards a new town out west you're hoping to help build into a flourishing city.
[googleplay url="https://play.google.com/store/apps/details?id=com.kongregate.mobile.thetrail.google&hl=en"/]