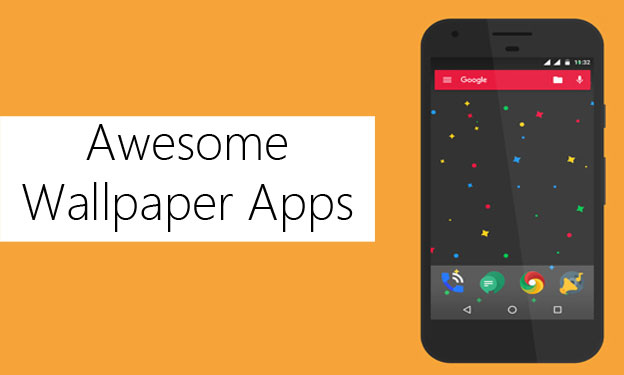 A great looking home screen setup requires a good taste for beauty. Just picking a random wallpaper, icon pack and widgets and putting them together. Unless you got a suitable background under the icon themes and widgets, you won't be able to produce a "wow" effect. That's why you need a bunch of wallpapers to choose from and the awesome wallpaper apps listed below give you that choice.
Must see: 4 Great Wallpaper Apps for Android [#2]
InsWall Wallpapers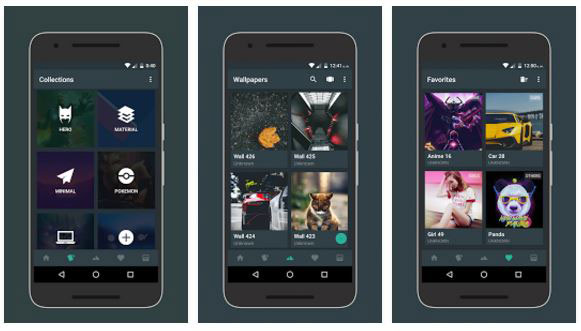 InsWall offers more than 900 awesome cloud-based wallpapers in HD quality. Even though the wallpapers in this app are not categorized, it has wallpapers from various categories. It has a beautiful interface and follows material design guidelines. You can either set an image as wallpaper in one touch or go with the built-in editor to edit the wallpaper as per your liking. These editing features include crop, blur, brightness, and greyscale. New wallpapers are added in regular intervals, and since all the images are hosted on the cloud, you get new wallpapers whenever they are available, without updating the app. The wallpapers are obtained from different sources where they are given all the credit to the owners.
Cuto Wallpapers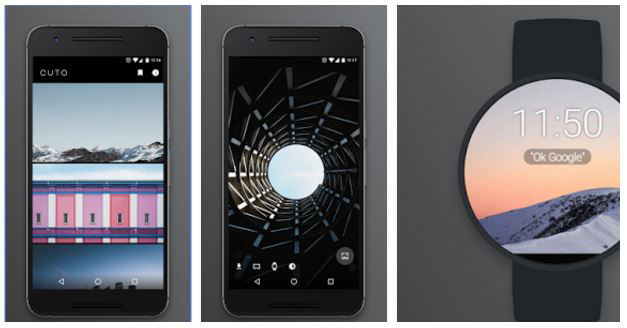 The Unsplash wallpaper community is on a roll this year. Cuto Wallpapers is a client for Unsplash i.e. it fetches the wallpapers from Unsplash. But instead of just going with random pictures, it shows you curated wallpapers, hand-picked by the devs behind this app.
The User Interface is one of the best things about Cuto Wallpapers. It is so simple, beautiful, and attractive; it is easily one of the best wallpaper apps I have ever seen in terms of looks.
Cuto Wallpapers is updated once a week with some 6-9 handpicked wallpapers, and, trust me, all of those wallpapers are awesome. It is totally free to download and has no ads.
[googleplay url="https://play.google.com/store/apps/details?id=com.sspai.cuto.android"/]
LP Wallpaper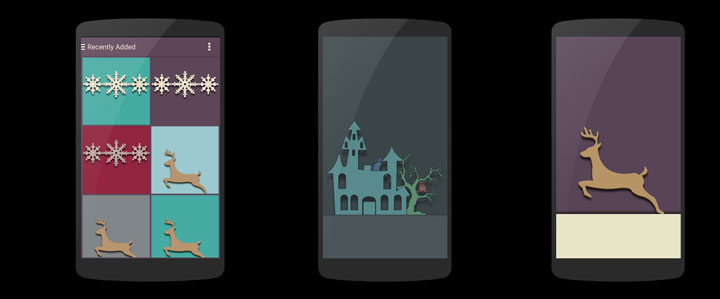 LP Wallpaper, by Loraine P, a set of some of the most awesome and original wallpapers I have seen in a long time. It has a simple User Interface – simple press a wallpaper to view it in full screen, long press to apply it directly to your home screen. It contains dozens of wallpapers of various kinds. For instance, it has a few solid color wallpapers, a few from her Sunnies icon pack, and a lot of seasonal wallpapers. Even though the app has not been updated in a long time, it does not have any annoying bug and an amazing set of wallpapers to beautify your home screen.
Zalls – Wallpapers (Zallpaper)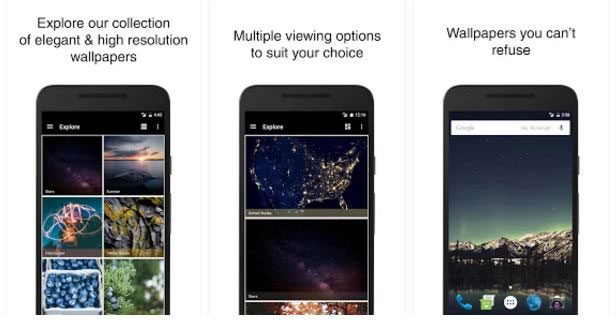 Zalls is a collection of high resolution and elegant wallpapers with a minimal User Experience that gets the job done without any difficulty. The app is regularly updated with beautiful and hand-picked wallpapers so you never run out of options. You can either directly apply the wallpapers on your home screen via a single tap or save them in your phone's storage for later use. It's one of those awesome wallpaper apps you must give a shot.