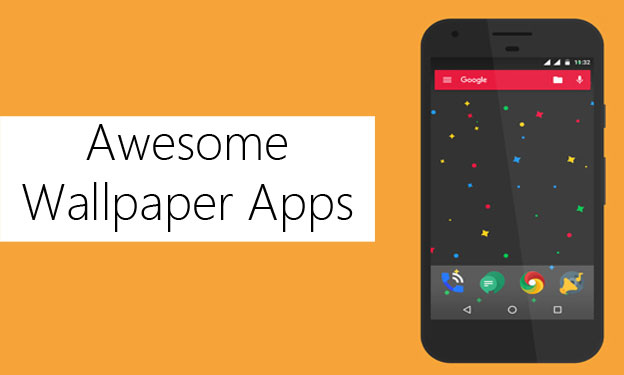 Changing wallpapers is the quickest way to freshen up a dull device, and finding a good wallpaper is not a difficult task too. Just perform an image search on Google and you'll come up with tons of good wallpapers. But they are just good, and why settle for good when you can have better, right? It's 2016 and there is an app for everything including wallpapers. So instead of searching for them in the image searches or internet communities, just head to the Google Play Store and grab yourself one of the great Android wallpaper apps we are about to mention.
Must Read: 4 Awesome Wallpaper Apps for Android [#1]
Subtle HD Wallpapers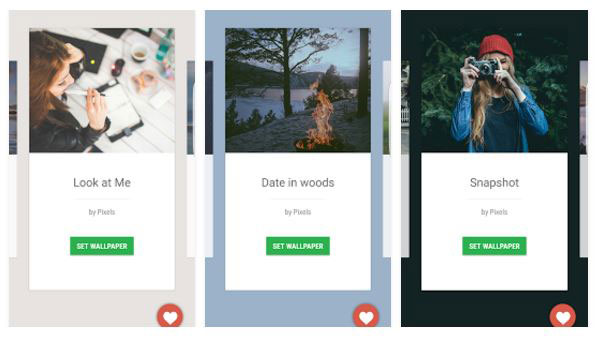 Subtle is a gorgeous wallpaper app. I am not talking about the wallpapers it provides but the app itself. The user interface, the way it looks, and the way it functions, everything just feels so sleek, minimal and beautiful that I just had to mention it in the list. Now, the wallpapers, they are pretty awesome too. Not bad, not amazing, good. Although it offers wallpapers of a wide variety, it has lots of landscapes, nature, and architecture wallpapers. It's for these reasons that Subtle has made itself in our list of great Android wallpaper apps.
[googleplay url="https://play.google.com/store/apps/details?id=com.flatlad.subtle.wallpaper"/]
Pixhibition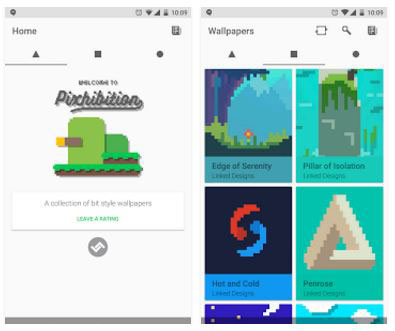 Pixhibition is a collection of retro bit style or pixelated wallpapers. Even though the wallpaper collection is a bit small, the developer keeps adding new wallpapers every month. As of writing this post, this app contains pixelated wallpapers of sceneries and some abstracts. There is not much to tell here and I hope a reasonable collection of wallpaper will be added in the near future. If you are rocking a pixelated icon pack (like PixBit) and want matching wallpapers, then this is the app for you.
Bad Boy – Wallpapers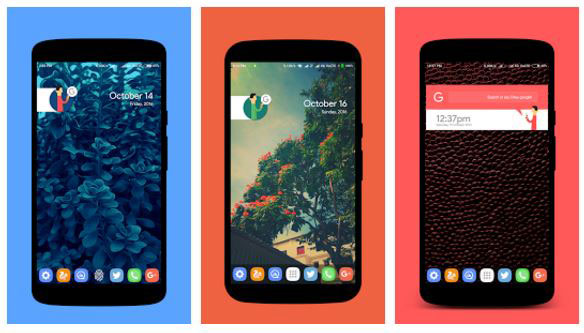 Bad Boy – Wallpapers is a pretty interesting app. The app contains a bunch of high-quality wallpapers of the everyday object or everyday sceneries around us. The cool thing about this app is that all the wallpapers here are not created by using any graphics software but are first clicked via mobile and then edited by the developer himself.
Also see: Get 100s of High Quality and Original Wallpapers with Facets
Please don't think that photos clicked via mobile are not worthy of being wallpapers in the age of QHD screens. Just check out the work done once and you'll be surely impressed.
Pxttern Wallpaper
Nope, that's not a spelling mistake. That's how the name of this app is stylized. So, Pxttern (or Pattern, if you still don't get it) is an efficient wallpaper app, nothing like you've seen before. Pxttern Wallpaper delivers a wonderful collection of handcrafted wallpapers by Fayez Ahmed. Each wallpaper is unique, monochrome and simple. Included in the app is the ability to crop, save and apply every wallpaper. They're all cloud-based so storage is saved and the app is less than 5MB. This one really is one of those great Android wallpaper apps that you must give a try.
Recommended for You: