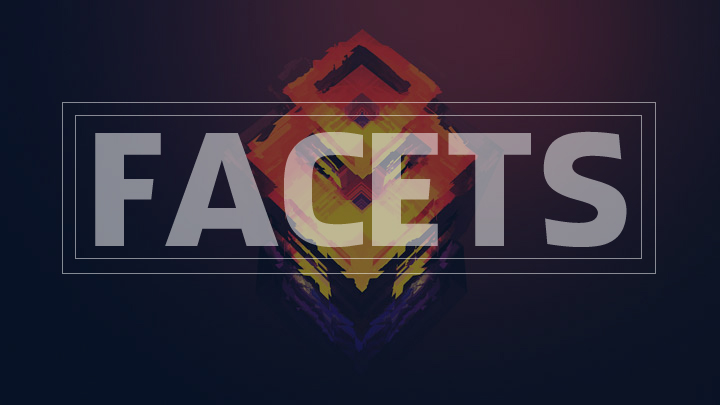 The term "background" doesn't do justice to wallpaper these days. It is an important part of our smartphone. After all, it is the first thing we see once we unlock it. Now, wallpapers could vary from photographs to sceneries or gradients to a simple black color. So I guess it's safe to say that selecting wallpapers is a very personal choice and it somewhat reflects your personality or what you adore the most. Facet is a great wallpaper app you should try.
When it comes to wallpaper apps, the play store is filled with them. I mean, go ahead and search the term "wallpaper" in the play store and you'll get hundreds of results. So does that mean each and every one of it is awesome? Hell no! The play store is filled with enough crap apps to make you believe that you can't find good wallpapers there.
Now, I am not degrading these apps but that's how it is. That's why we, the members of DroidViews, perform a regular scan of the play store from time to time and bring you some of the best wallpaper apps available. This time we got Facets.
Before I go any further I must tell you that Facets is not a new app by any means; it's been available for 2 years, I guess and it's not something that I recently came across. I have been using it for quite some time and over this period I've come to realize that this app is criminally underrated.
I agree it has a whopping 100,000 download counts and that's huge for a paid wallpaper app but it's very rare that you know about it unless you are a part of the tech community of the internet. With that said, let's get to the part where I tell you how awesome Facets is and try to convince you to buy it ASAP.
A few years ago I came to know about Justin Maller, the Australian artist who used to create one high-quality wallpaper every day for a whole year and put it out on the internet for everybody to use, thanks to the famous YouTube technology reviewer MKBHD.
Also see: 10 Best Android Games Under 15MB
The only word I can think of to summarize the entire concept and its result is "elegant". Once Justin was done with his one image per day project, his entire collection was turned into an app and was put on both the play store and the app store. The app does not get any frequent updates. It is only updated once a year to add all the work he does throughout the year.
There is not much to tell about the app since it's something that you have to use on your own to see how awesome it is. It contains lots of wallpapers with low poly design and you can browse the app by month, concept and mood. Once you tap a wallpaper, it opens up taking the entire screen and you can swipe left and right to view other images, down to reveal the name, a save button, as well as make a purchase for prints from the artist, or up to set it as your wallpaper.
Also download: Download Huawei Honor 5X Stock Wallpapers
The last update brought some 60+ free wallpapers and some premium wallpapers from Justin's Helmetica series. All the wallpapers have been retooled by Justin himself to support smartphone's screen resolution since initially they were designed for desktops.
Facets comes with Muzei integration and is available in the play store for a minimal amount of $0.99. For such a small amount you get lots (365+) of awesome high quality, detailed and original wallpapers. Not a bad deal at all, if you ask me.
Please note that Facets wallpaper app is no longer available. Don't worry, we've found a great alternative app that lets you enjoy lots of loly-poly wallpapers. Its name is PolyWally – UHD Wallpapers.
[googleplay url="https://play.google.com/store/apps/details?id=com.droidscreens.polywally.wallpapers"/]