Any game can be a fun game if you have friends to enjoy it with. So here are 10 best games to play with your friends on android and make memories. Video games are fun, multiplayer video games are twice the fun, multiplayer games with your friends are 4 times the fun. It's simple math, I didn't make the rules.
Best Games to Play with Your Friends on Android
There are hundreds of amazing games available on android and you can play many with friends. Yet, this list is going to tackle a wide variety and genre of video games that you can enjoy with friends or family. So make sure you check out the whole list and then go on an installing spree.
Spades
Starting off the list is the classic card game, Spades. In Spades, players form partnerships and work together to bid the number of tricks their team intends to win. The objective is to fulfill the bid by winning the specified number of tricks with a trump suit determined by the highest-ranking spade card played in each round. The highly competitive nature of the game is ideal for players seeking an entertaining time. The online version features the game in single player mode, making it a great choice for Android users on-the-go. Try a game of Spades now.
Minecraft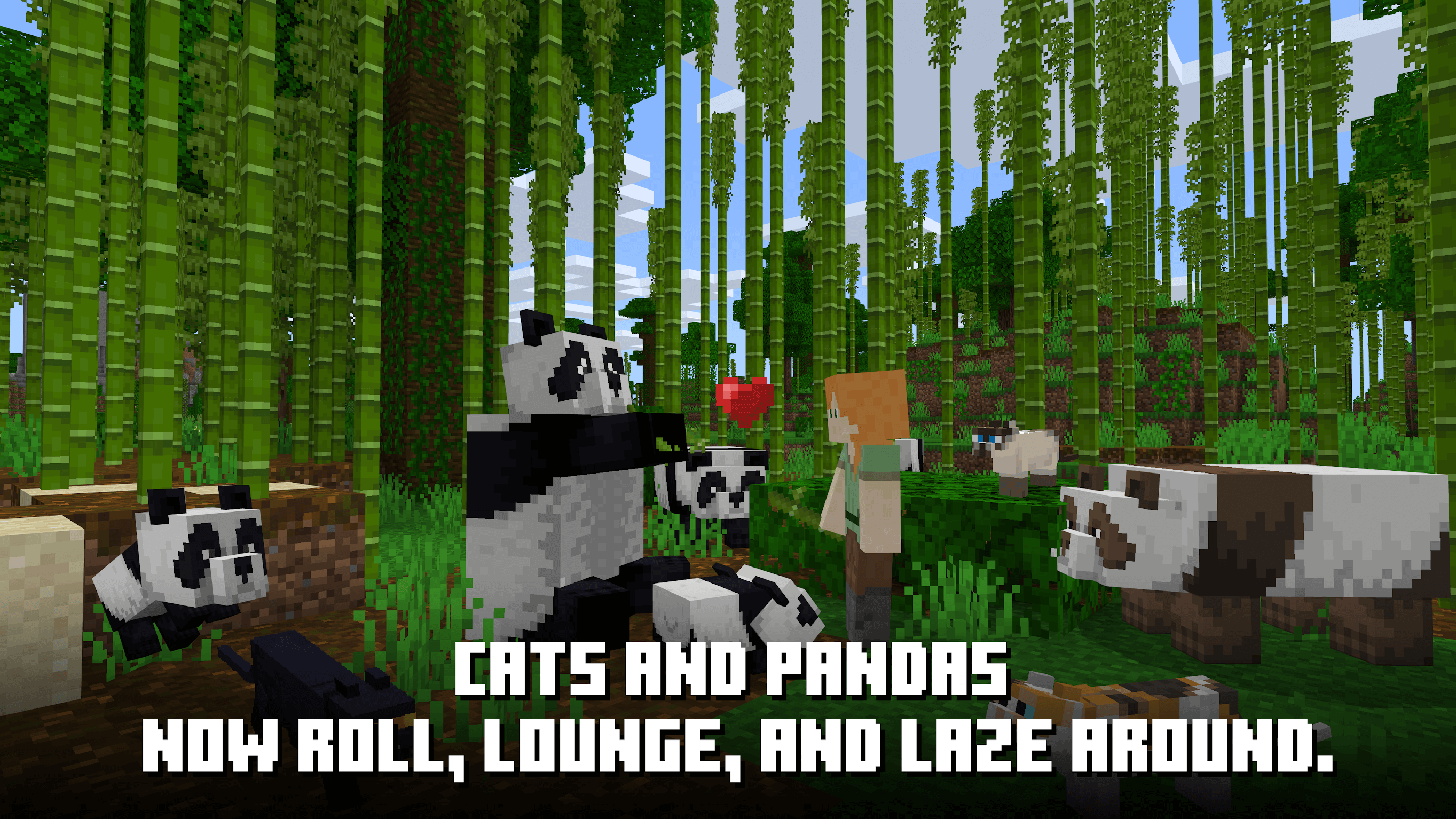 https://play.google.com/store/apps/details?id=com.mojang.minecraftpe
Minecraft is a huge game and it is enjoyable with your friends too. The game allows you unprecedented levels of freedom when it comes to gameplay. The open-world game is for you to explore and enjoy, the best part is you can take your friends with you. From building epic structures to resource collection, you can do everything in this blocky looking game. There are hundreds of things to do in the game and the best part is you can bring up to 10 friends on the adventure. They don't even have to be on android to play, they can join you from PC as well.
Call of Duty: Mobile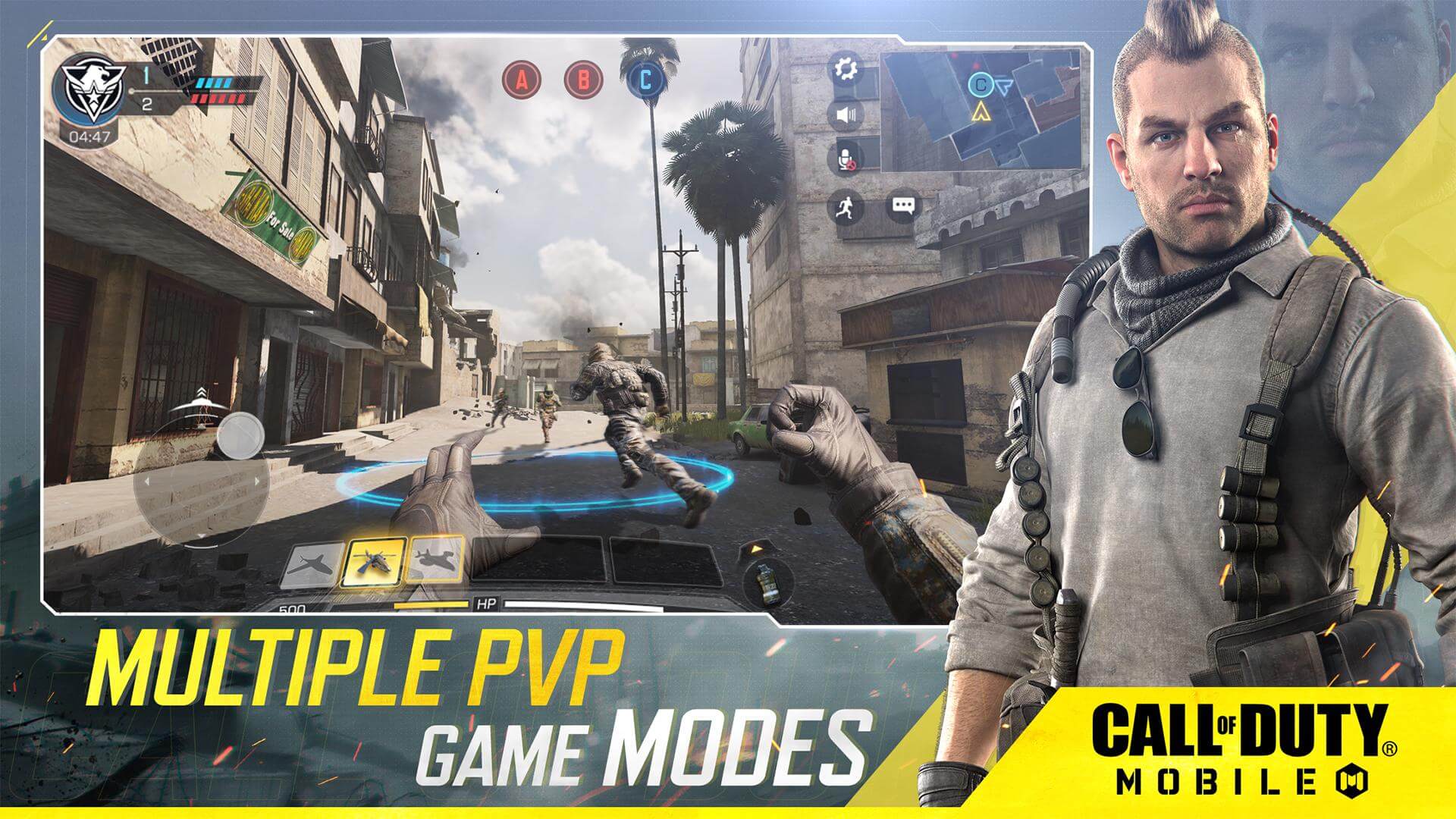 https://play.google.com/store/apps/details?id=com.activision.callofduty.shooter
If you're craving some multiplayer action with your buddies, then there is nothing better than Call of Duty. Call of Duty: Mobile brings the tight gunplay action on android along with the superfast multiplayer gameplay. You and up to 4 other friends can team up and fight other players in classic multiplayer modes. If you want an even bigger challenge, you can join ranked matches. Want to play Battle Royale? There is even a mode for that.
HearthStone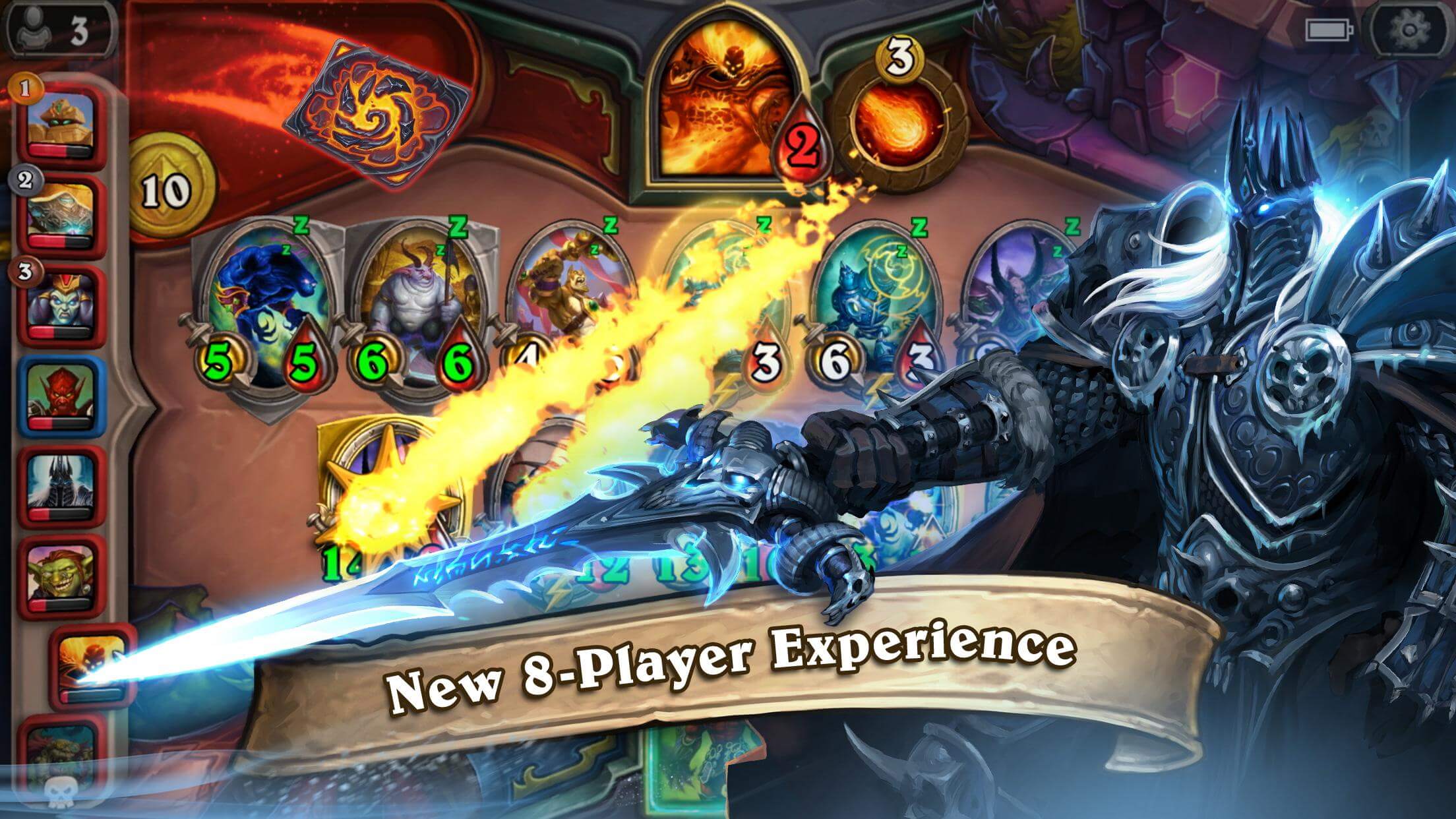 https://play.google.com/store/apps/details?id=com.blizzard.wtcg.hearthstone
HearthStone is a designed card game from the makers of Overwatch and World of Warcraft. While the game seems simple at first, there is a surprising amount of depth in the gameplay. Collecting wonderful cards and creating your deck is a rewarding experience. The real fun starts when you start challenging your friends. Battle each other in this exciting card game to see who the best player is.
Riptide GP: Renegade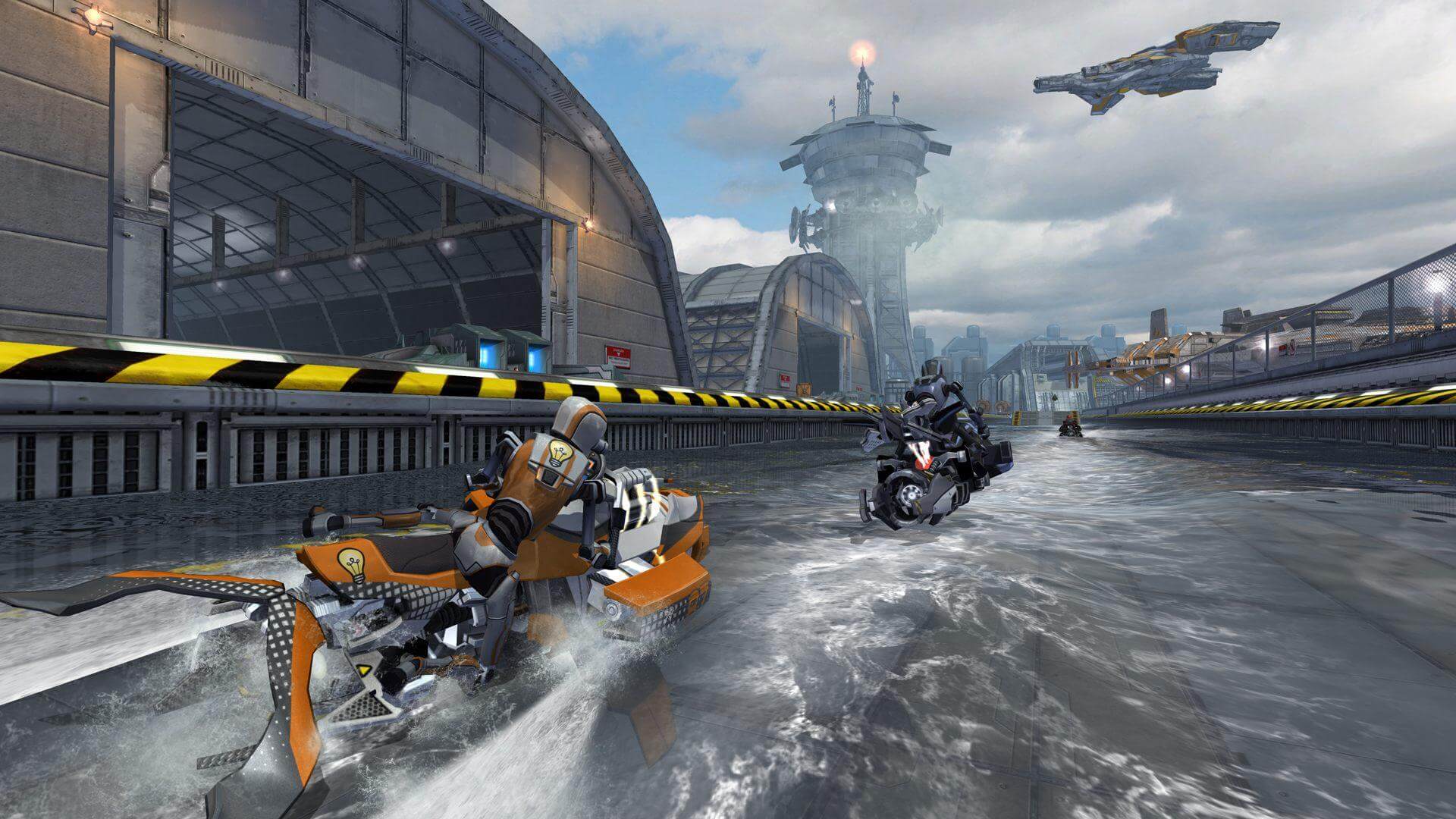 https://play.google.com/store/apps/details?id=com.vectorunit.silver.googleplay
Looking for a fast-paced racing game for android? Then Riptide GP: Renegade fits the bill. In this game, you race against 8 other players online and blast through exciting environments. You ride a jet ski and pull off awesome stunts during the races. The game features a split-screen multiplayer mode that allows you to play with up to 4 other friends a single android device. This will need extra controllers though but it is a fun way to play.
Words with Friends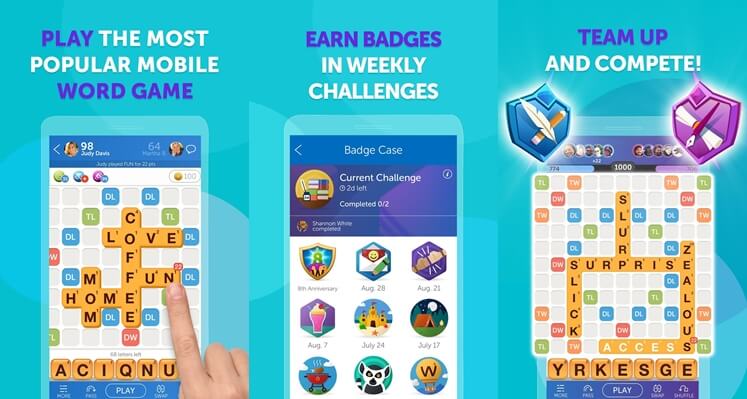 https://play.google.com/store/apps/details?id=com.zynga.wwf2.free
Words with Friends is exactly what the name suggests. You make words with friends and gain points to win. It is a simple concept that has been around for a while but playing it with your friends and enhances the whole experience. You can also chat with your friends in the game and learn new words as you go.
Asphalt 9: Legends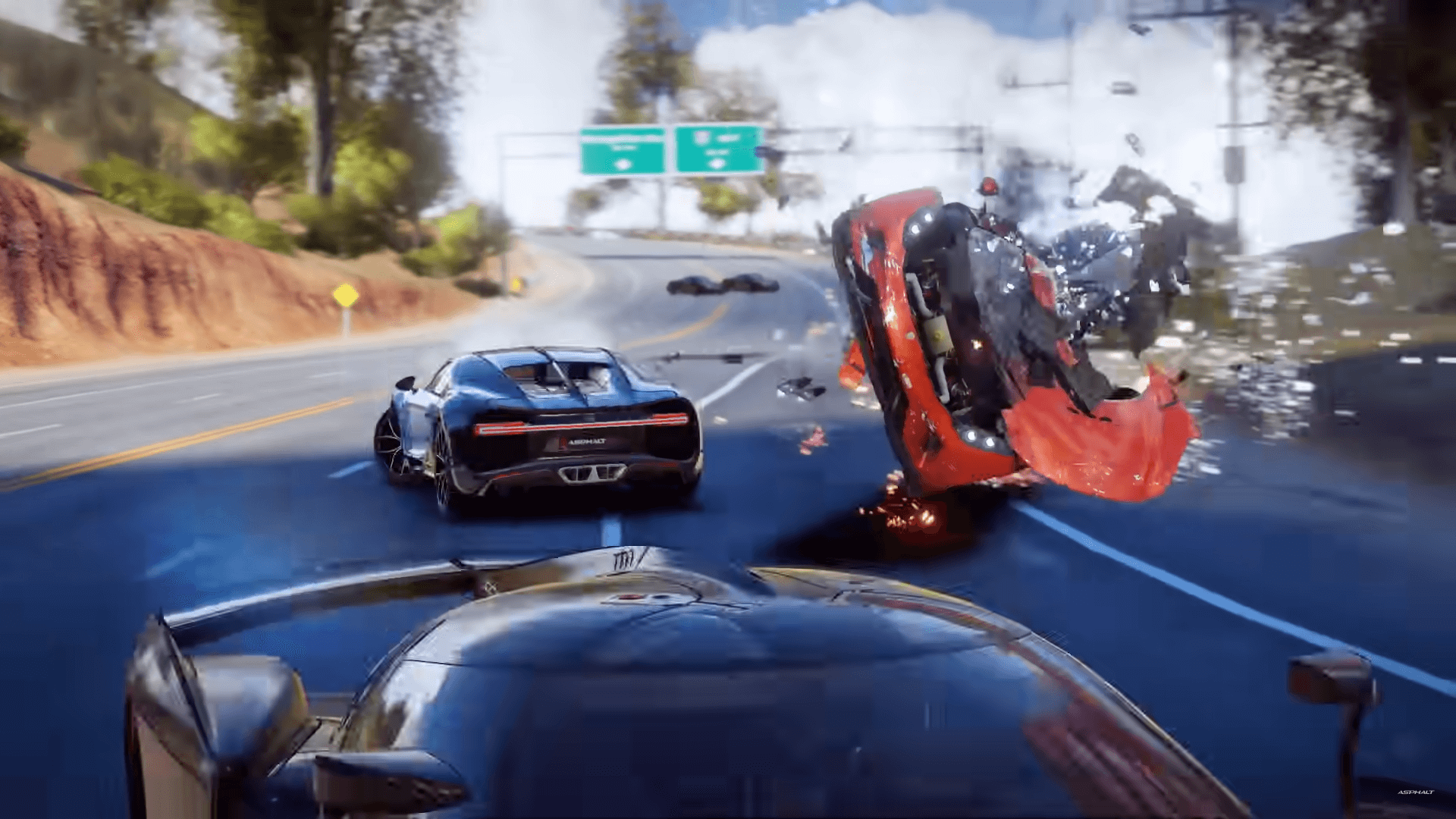 https://play.google.com/store/apps/details?id=com.gameloft.android.ANMP.GloftA9HM
This gorgeous looking game allows you to compete against your friends online and defeat them in races. This is a game that has exotic cars racing around in beautiful locations. While the game is a bit on the simpler side controls, it is still a stunning videogame that captures fast-paced racing. There are also several customization options so you can make your car your own.
Crossy Road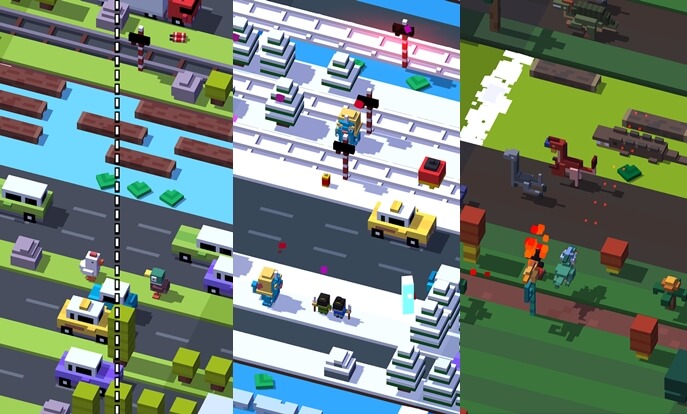 https://play.google.com/store/apps/details?id=com.yodo1.crossyroad
With over 150 designed characters and simple gameplay experience, Crossy Road is one of the best games to play with your friends on android. As the name suggests, all you need to do is cross the road. That is all there is to it, yet, it is not as easy as it sounds. Several obstacles are going to be a pain when crossing the road. You can enjoy this simple yet beautiful game with your friend on the same device. This makes it a unique experience to share with friends.
PUBG Mobile

https://play.google.com/store/apps/details?id=com.tencent.ig
PUBG is one of the pioneers of the Battle Royale genre and it is quite popular. This Battle Royale shooter game tasks you with taking down enemy teams and be the last team standing. Of course, if you are playing with friends, the task becomes a lot easier. Not only you will be able to coordinate well with your friends but also have a better chance at the elusive chicken dinner. You can make a squad with your friends and take on other teams in this well-crafted online shooter.
Blitz Brigade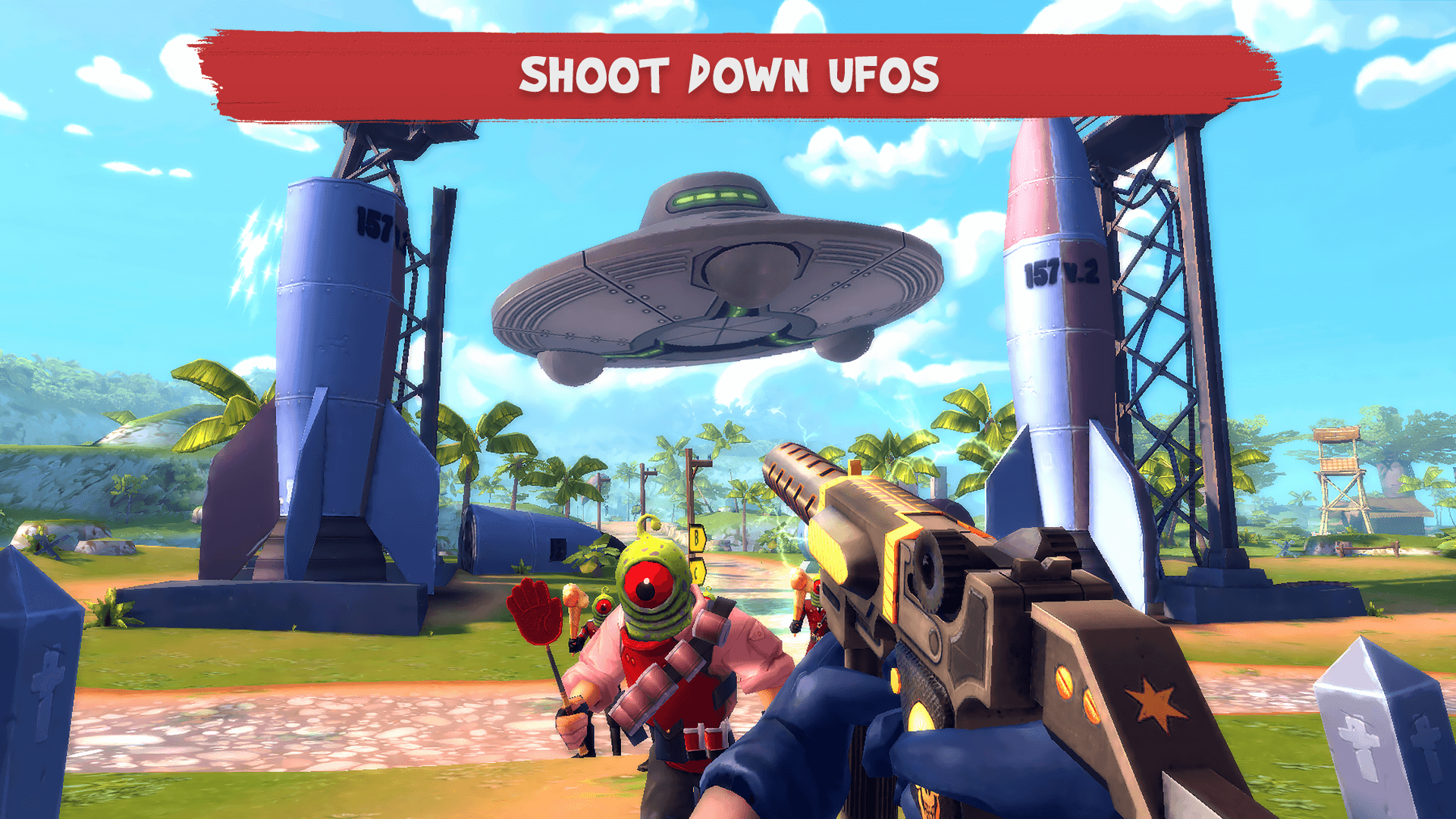 https://play.google.com/store/apps/details?id=com.gameloft.android.ANMP.GloftINHM
Do you want to play Team Fortress but don't want to turn on your PC? Well, Blitz Brigade can help with that. While it is not exactly like Team Fortress it is still a fun game to play with your friends. This is an over-the-top and cartoonish online first-person shooter that you can enjoy with your friends on android. Up to 12 players can fight others in many different modes. There is even an in-game voice chat to ease communication among team members.
Mobile Legends: Bang Bang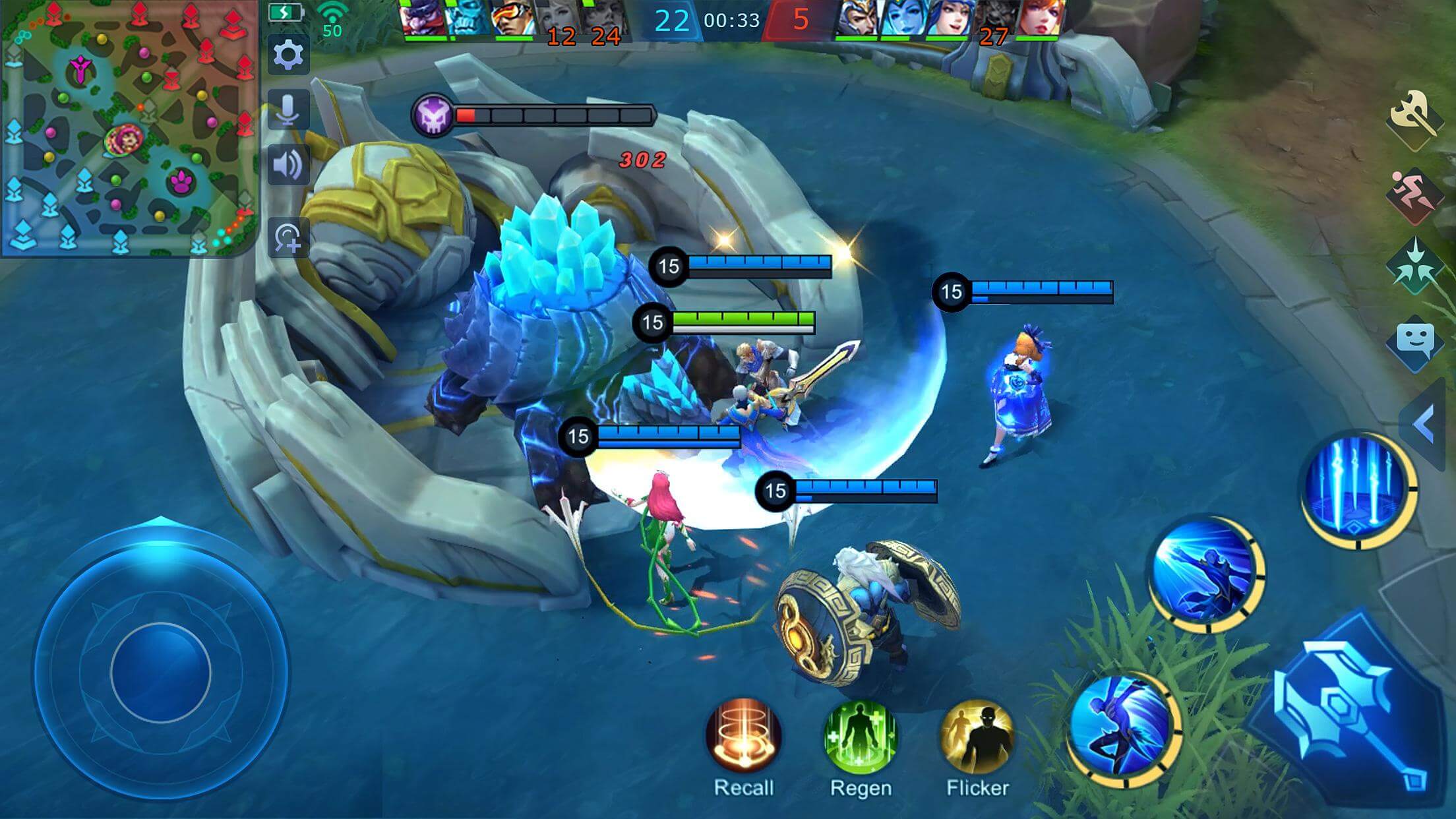 https://play.google.com/store/apps/details?id=com.mobile.legends
Mobile Legends is a multiplayer online battle arena game or MOBA. There are many characters with different skills and abilities at their disposal. You select your legendary champion and team up with 4 other players to take down another team. You can team up with your friends if you want and have a completely different experience. The gameplay is frantic, deep and rewards good plays. It is one of the best and polished MOBA games on android.
Conclusion:
These were some of the best games to play with your friends on android. These will keep you busy for a very long time. We're sure we've missed some pretty cool ones on the list. If you think a game deserves to be on the list, feel free to tell us about it in the comments. We would love to try it out.