As you make use of your Android device, over time you will notice that disk space and performance gradually become issues as they tend to mysteriously diminish for no apparent reason. This is more so if your device is a low-end and medium-to-large-sized games are made to run on it. Here are 5 best free Android games under 5MB. These games size between as less as 2 to 5 MB and yet they offer good gameplay and are addictive.
Is your Android a low-end device, or is it low on storage space and you still want to enjoy the best games in the Android hemisphere? Lucky you. You have come to the right place!
5 Best Android Games Under 5MB
Below list details the best of games that can run comfortably on your device because of their light weight and less demand on the lean resources of your Android device. Be warned that most of the games listed here could prove to be very addictive and unputdownable.
10MB Android Games: 10 Best Android Games Under 10 MB
1. Pixel Dungeon (2.90 MB)
Pixel Dungeon is a popular traditional roguelike* game by watabou with pixel-art graphics and simple interface. In it, you explore the depths of Pixel Dungeon, collect useful items, fight fierce monsters to find the Amulet of Yendor (surprise!) – the ultimate artifact of this game world. The game, rated for 12+ (moderate violence), has over 1.5 million installs. It varies in size from device to device but on the average, it falls below the 5MB mark.
*From Wikipedia:
"Roguelike is a sub-genre of role-playing video games, characterized by random level generation, tile-based graphics, and permanent death."
[googleplay url="https://play.google.com/store/apps/details?id=com.watabou.pixeldungeon"/]
2. World Citizen: Geography Quiz (3.14 MB)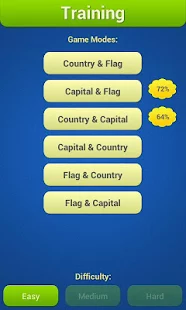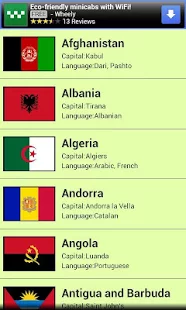 World Citizen by lammar is a quiz game that will help you learn countries, capitals, and flags of the world in an easy and enjoyable way! The new version of the game comes with two mini games. You can start with the Training version first and try to unlock all golden badges. The Challenge version will help you test the knowledge that you have gained so far. The game is available in 4 languages: English, Polish, French, Spanish (there are more to come).
15MB Android Games: 10 Best Android Games Under 15MB
[googleplay url="https://play.google.com/store/apps/details?id=lammar.flags"/]
3. Tattoo Tycoon Free (4.90MB)
Look behind the scenes of the tattoo culture and build your own tattoo empire! Set up a perfectly furnished studio and prove your skills at handling your employees and tattoo machine! Improve your reputation and squeeze money out of your customers by fulfilling their wishes and offering individual advice, refreshing drinks, comfortable sofas, and trendiest t-shirts! Create the most impressive tattoos by designing new patterns and by improving your equipment!
Work your way up from a backyard parlor owner to the scene's most successful tattoo artist and become a tattoo tycoon!
Please note that the game is free and full-featured (including Ads)!
[googleplay url="https://play.google.com/store/apps/details?id=com.hg.tattootycoonfree"/]
4. Unblock Car (4.87 MB)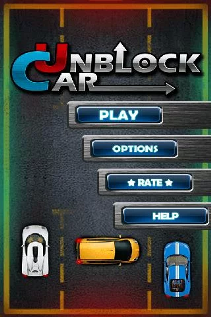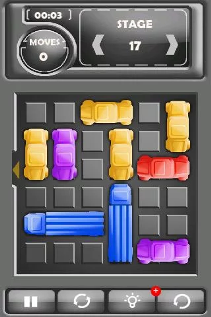 Unblock Car is the most popular sliding block puzzle game in Google Play. The goal of this game is to get a red car out of a six-by-six grid full of automobiles by moving the other vehicles out of its way.
20MB Android Games: 5 Best Android Games Under 20 MB
How to Play:
Get the Red Car out the Exit Gate. To accomplish, just move the blocking vehicles out of the way.
Game Features:
4 difficulty levels with 3,000 puzzles and more to come
4 different visually striking ice board themes
Hint/Reset/Undo buttons to help you figure out each puzzle
Keep track of all the puzzles you've cleared
Quick and easy Tutorial
[googleplay url="https://play.google.com/store/apps/details?id=com.ruanshaomin.game"/]
5. Dominoes (2.60 MB)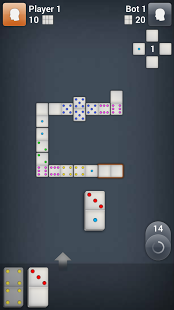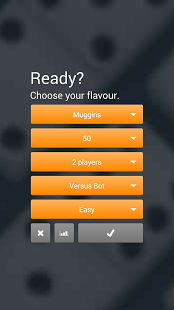 Dominoes is a single- and multiplayer logic domino game. Your aim is to match the bones with the same number of dots and score the most points. Compete against up to 3 opponents in this classic puzzle game! Dominoes is one of the best Android games under 5MB.
Domino game modes
Muggins, All fives: Score fives with spinner
Block: Play tiles and score having the fewest left
Draw: Just like blocking, but draw when blocked
Singleplayer vs. bot or local players
Multiplayer (online) with chat, high score, and profiles
# To answer a few comments:
Bone selection/drawing is absolutely random. If you write down drawn bones for a higher amount of games you'll be able to verify that there is no pattern or bias.
Also, the bot does not cheat, but it can easily calculate his chances to block and score and will act accordingly.
[googleplay url="https://play.google.com/store/apps/details?id=com.cdroid.dominoes"/]
The listing above is in no way conclusive and is purely my own opinion. Do you have your own list of the best Android games under 5MB? Please feel free to share with us in your comments.
25 MB Android Games: 10 Best Android Games Under 25 MB