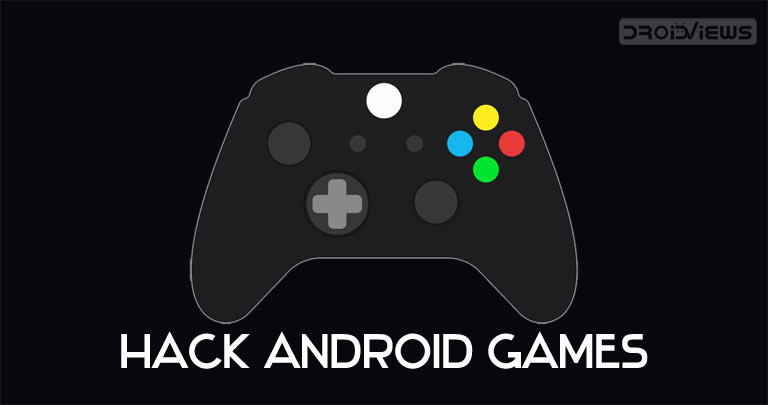 Who doesn't love hacking? Such has been the competitive nature of the gaming environment that everyone wants to get an upper hand over their counterparts. While some do it by spending chunks of money, others by sheer hard work. But back of mind, everyone wishes to get an undue advantage over their competitors. Users who have rooted their devices or are into such things might have an idea or two about hacking Android games.  Most noticeable via third-party apps like Lucky Patcher.
Truth be told, there could be a more dangerous and harmful app than the one I just mentioned. It is highly recommended that you stay away from these kinds of apps. Even if you go on installing, Google Play Store will continuously warn you about its repercussions and will suggest you uninstall it right away.
So then what else could be done. Well, in this article, I have compiled some very impressive tips to hack your Android games. Moreover, all these would work on non-rooted devices as well. So without any further discussion, let's jump into different methods to hack games without root access right away. You may even hack the hidden Google Chrome dinosaur game. head over to our separate guide on the same to know more about it.
1. Get Unlimited Experience (XP)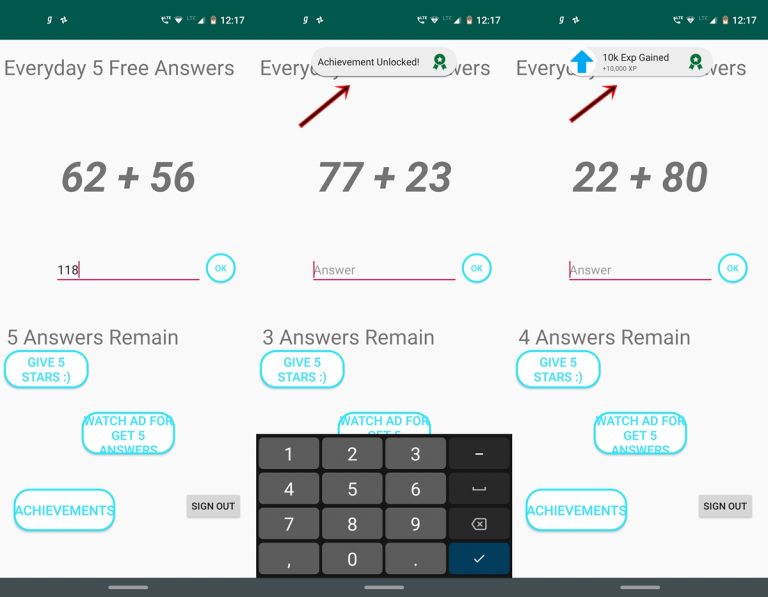 Experiences (XPs)  are something that directly impacts your Google Play Games rank. You may head over to the Play Games app and have a look at your current progress, your current rank and the experiences left to reach the next rank. In the initial stages, the XPs are quite easy to gain. But as the game progresses, it becomes extremely difficult to gain these XPs.
Still, you might have noticed many users are having rank over 100, which seems a pretty daunting task. Well, some of them do indeed use this little hack to gain unlimited XPs and reach for the peak. Keep in mind that in this scenario higher the rank, the better you are. So to increase your Google Play Games XP an unlimited number of times, simply download the Boost exp app from the Play Store. Now follow the below instructions to hack Android games using this app
All you have to do is answer a simple maths addition (like 64+44) and get yourself rewarded with 10,000XP. You may do so 5 times, earn 50,000XP, watch a 15-second ad, further carry out 5 calculations, earn 50,000XP and so on. There is no limit up to which you can do this. Just the downside is you need to watch a short video after 5 calculation, but everything does come at a cost, right?
However, if you can't install any additional third-party app due to storage issues, then check out 5 cool Zero MB Games for Android.
2. Hack Android Games using Unlimited Taps
Next in the list of hacking Android games comes the unlimited taps hack. There are some games whose only requirement is tap, and just tap! All the actions and progress are made depending on the number of taps you make and how quickly you do so. In these cases, you could take the help of the Auto Clicker app. This app very cleverly disguises an unlimited number of taps on a continuous basis. The number of taps, placement of such tap and duration between two successive taps could very well be set using this app.
Once you download the app, you will have to enable the same via Settings > Accessibility > Auto Clicker > Enable the Auto Clicker toggle. Now open the app once and enable the Single Target Mode or Multi-Target Mode as per your preference. Go ahead and open the desired app that you wish to hack. You will subsequently notice the Auto Clicker app's bar placed at the left of your screen. Refer to the below instructions set and begin with the hacking of your favorite Android game.
Start by tapping on the plus sign and drag the taps to your preferred locations on the screen. Finally hit the blue Play button. You may refer to the image attached above. The encircled numbers 1 to 6 represent six different taps that have been placed across the screen. The taps will continue to take place on your screen until you close either of the two apps. You may further choose a condition to stop the app. Tap on the gear icon and select from either of three options. This will further help you in optimizing the hacks for your favorite Android games.
Run indefinitely: The tap will continue to take place for an indefinite time. You will have to manually close the app to stop these taps.
Amount of time: The taps will take place on your screen for the stipulated time period.
Amount of cycles: Total number of cycles after which the desired number of taps should stop.
However, if you face any issues installing the Auto Clicker app or any of the one-tap games, see how to fix Google Play Store errors on Android Devices.
3. Infinite Life/Quick Refilling of Inventory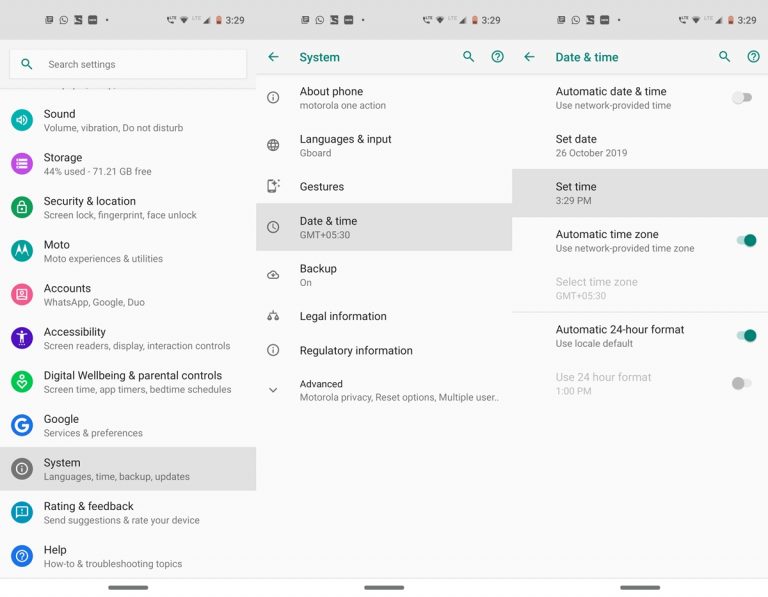 Let us end the guide on hacking Android games without root with this amazing tip. Using the trick that I am about to mention, you may get an unlimited number of lives. But there are some very important things to keep in mind before I proceed further. First of all, it only works on those games which work offline or offline and online both. But they won't work on games that only work online. This is because in such cases, your entire progress is saved on their servers, and it is impossible to change values from the server-side. In simpler terms, this will work for games like Candy Crush and not on games like Clash of Clans.
In these games whenever you exhaust all your lives, you will have to play the patience game until all your life gets refilled. But there exists a simple hack using which you could get all your lives back within a matter of seconds. All you have to do is minimize the game and head over to the device's Settings. Now navigate to System > Date & time. Under that section, start by turning off Automatic date & time toggle. Then tap on Set time and increase the time by keeping a safe margin, say by 6-7 hours.
That's it. Now head back to the game and you will have all your lives back. This hack is applicable to all offline Android games that follow this methodology of refilling lives. Moreover, this is not just limited to lives. In many games, some tasks like filling up the inventory or setting up a new building also require a stipulated amount of time to pass. In those cases as well, you may take the help of this trick.
So these were the various tips and tricks to hack games without root privilege. Do share your opinions on the same down in the comment below.
Read next: Your Complete Guide to Google Play Pass