Google recently launched its paid subscription service known as the Google Play Pass. Once you sign up and purchase Google Play Pass subscription, you will be able to enjoy various paid apps and games free of cost. There wouldn't be any ads or in-app purchases as well. But what is the cost of this subscription and what are the apps and games included under it? Moreover, should you really purchase it? All this and more are explained in depth below. You may also make the most of Google Play Store by adding more features to the Google Play Store by using 3rd-party apps.
What is Google Play Pass?
Google Play Pass is a subscription-based service that allows you to download and install various paid apps and games free of cost. Currently, you could download over 350+ apps and games. These are spread across various genres and categories. These could be enjoyed by up to 5 members of a family, once you create a family library.
Included Apps and Games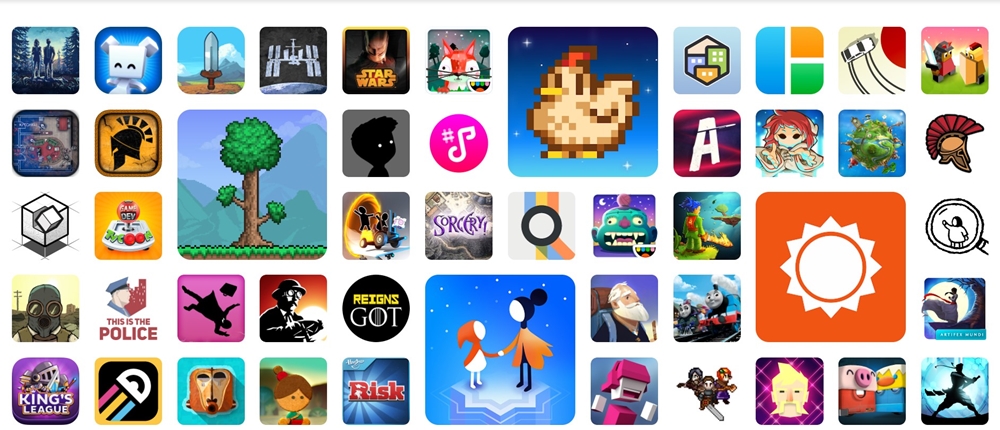 Some of the more famous games include Stardew Valley, Monument Valley, Limbo, Risk, Star Wars, Old Man's Journey, etc. As far as apps are concerned, it includes Hi-Q Recorder, AccuWeather, Daylio, Moon+, Luci, Password Manager SafeInCloud Pro, and many others. So, once you purchase the subscription, you could enjoy all these paid apps and games free of cost. Moreover, all the in-app purchases will also be unlocked. Not to mention that there wouldn't be any ads as well.
What is the Subscription Fees?
Google Play Pass costs $4.99/month in the US. For other countries, prices are yet to be revealed, but it will be along similar lines. To lure out more users towards its subscription service, Google has rolled out a promotional offer as well. If you purchase the subscription before 10th October, then you will only have to shell out 1.99/month for the entire year (as opposed to $4.99/month). Moreover, Google offers a 10 day trial period, during which you try and cancel your subscription if you didn't like it for some reason. Otherwise, it will get auto-renewed and you will be charged the usual $4.99 for a month.
Paid the Subscription fees? Still got some Google Play balance to spare? Get these apps and games.
Availability of Google Play Pass
Currently, the Play Pass is only limited to the US. Although Google has planned for its extension to other countries, the date and the name of these countries are yet to be declared. Eager users outside of the US could also try it through a workaround. This involves using a proxy app with the location set to the US. Then from the Play Store Accounts section,  select the US as a country under Preferences. But there is a huge drawback in this process. You cannot change your country back to the original one before 365 days have elapsed. So act accordingly.
Cannot access the Play Pass due to location restrictions? Not an issue, try out the 15 best offline games for Android.
Requirements for the Play Pass Subscription
In order to use the Google Play Pass subscription services, you will need to have:
Device (smartphone, tablets, Chromebook) running Android 4.4 or later versions.
Google Play Store app version 16.6.25 and above
A valid Google Play payment method.
Living in the US country.
How to Purchase Google Play Pass Subscription?
Users residing in the US just have to make sure that they are using the latest version of the Play Store. Then go to Menu > Play Pass > Start Free trial or Subscribe. Add the Payment method you wish to use and click on Subscribe. Once done, a Family Library also needs to be set up. This could be done as follows: Menu > Accounts > Family > Sign up for Family Library. Then follow the on-screen instructions to complete the process. You could add up to 6 members in the family (yourself included).
Step to Cancel the Subscription
If you have purchased the subscription for an entire year, but then cancels it in between, you will still be able to enjoy the benefits until the actual date of expiry. After that, the subscription will get automatically canceled. Suppose, you purchased a yearly subscription on 1st January and then cancels it on 31st August. Then you will still enjoy the benefits until 31st December, free of cost. The subscription will expire on the 1st of January the following year.
If you wish to cancel the Google Play Pass Subscription follow the below steps:
Go to play.google.com and login with your Google ID.
On the left, click My subscriptions.
Select the subscription you want to cancel.
Click Manage > Cancel Subscription.
There is a detailed instruction regarding the refund policy and how to pause, resume or change subscriptions. It is available on Google's support page for Play Pass subscriptions.
What happens after the Cancellation of Subscription?
Two very important points are to be to keep in mind before you cancel the subscription. Do keep in mind that all the changes will only reflect when the subscription expires and not when you cancel the subscription. This is because even if you cancel the subscription mid-term, you will still enjoy the benefits until the end of the subscription period. With that in mind have a look at these two crucial scenarios:
If you have purchased an app from the Play Store (without any Play Pass), and the same is present in the Play Pass subscription. Then when you cancel the subscription, you will still be able to enjoy all the benefits of this app.
However, if you purchased an app from Play Pass and then cancel its subscription. Then, in this case, you will lose your access to that specific paid app- after the expiry of subscription. Likewise, you will have to again purchase it from the Play Store.
Paid Apps for Non-Play Pass Users
All the paid apps and games will continue to be available as a standalone app in Play Store. You don't have to buy the Play Pass subscription to purchase these apps. However, some apps could be Play Pass exclusive. In those cases, a subscription is mandatory.
So with this, we conclude the detailed guide regarding the Google Play Pass and its subscription services. Are you going to purchase this subscription or are quite satisfied with the occasion Play Store purchases that you carry out? Let us know your opinions in the comments section below.
Read next: 5 Interesting Zero MB Games for Android