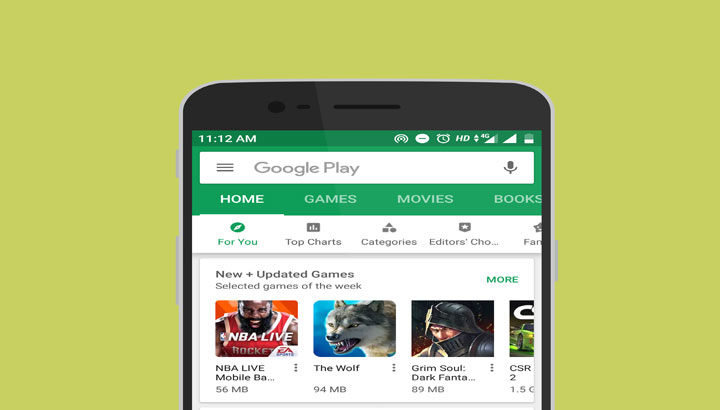 Google play store is home to the best apps & games for Android – both free & paid. While a majority of people go for the free ones, the paid ones have their own benefits; no ads, extra features, etc. Plus, everyone knows that free stuff might be good but paid stuff is what gives top-notch quality.
One easy way to get Google Play balance is using Google opinion rewards. It's a simple app that gives you some Google play credit in exchange for survey answers. But, the catch is that the credit is available for one year only. Now, one year is a big time period, but, in any case, if you still haven't spent the credit and are about to run out of time, here are a few apps and games that you might want to buy.
Pocket Casts
Everyone's into podcasts these days and Pocket Casts is the best way to listen to your favorite ones.
First of all, Pocket Casts looks good. So, what makes an app visually pleasing? Minimal & soothing colors? Check. Smooth animations. Check. Organised? Check.
Now, the functionality. Pocket Casts scores full marks here as well. In-depth search, automatic downloads, Chromecast support, sleep timer, filters – you name it, it's there.
Once you've used Pocket Casts, you wouldn't want to move to any other app.
[googleplay url = "https://play.google.com/store/apps/details?id=au.com.shiftyjelly.pocketcasts"]
Don't miss: 4 Things to Consider Before Buying a New Smartphone
Mini Metro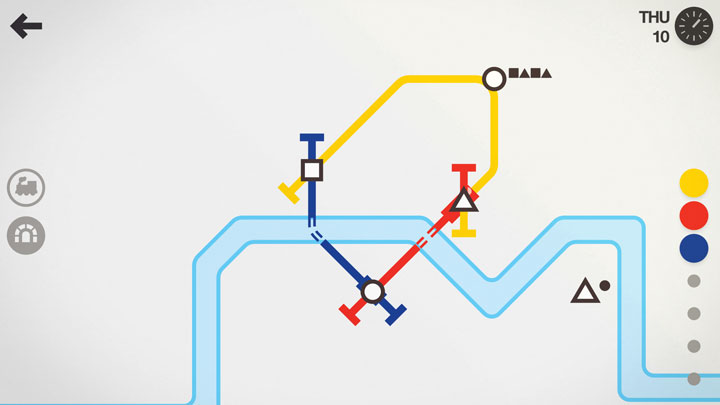 Mini Metro is a perfect game for those who like difficult puzzles. In the game, your work is to connect metro stations so that the train can run smoothly from one to another. The catch here is that you've got limited resources and new stations keep popping up from time to time. So you have to redraw the connections for an effective run.
[googleplay url = "https://play.google.com/store/apps/details?id=nz.co.codepoint.minimetro"]
Reddit Sync Pro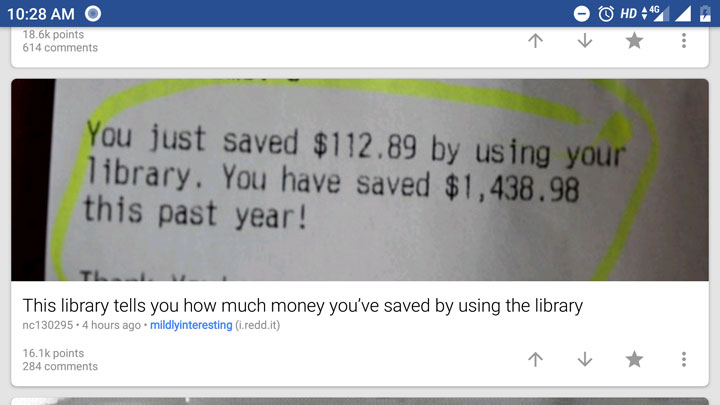 Reddit is an awesome community and I've been a passive member of the platform for a few years now. While Reddit recently launched their official app, I haven't shifted from the third-party app that I've been using for more than a year – Reddit Sync Pro.
Must read: 7 Useful Android Apps You Won't Find in the Google Play Store
Sync Pro offers a lot of amazing features that any Redditor would find beneficial. A beautiful design, multiple accounts support, synchronization, a long list of subreddits and a lot more.
[googleplay url = "https://play.google.com/store/apps/details?id=com.laurencedawson.reddit_sync.pro"]
SKRWT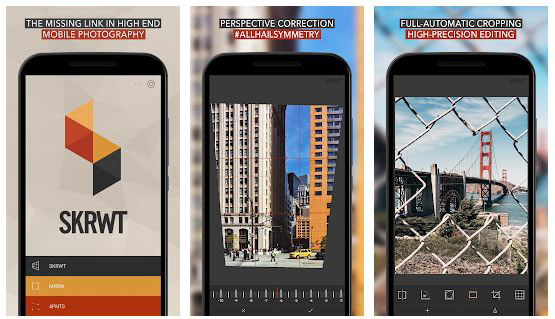 SKRWT is a must have app if you are into mobile photography. It packs powerful features like 4 points image transformation, a wide array of lens correction, lens distortion, auto-cropping, composition assistance, vignettes, gallery sorting, non-destructive editing (for easy undo) and much more. One feature that I like a lot is EXIF Reader. It provides all the necessary information regarding a photo like an aperture, shutter, ISO and more.
[googleplay url = "https://play.google.com/store/apps/details?id=accky.kreved.skrwt.skrwt"]
SeriesGuide X Pass
SeriesGuide is the best app to keep track of your favorite TV shows & movies.
SeriesGuide X Pass is an unlocker that gives you access to all the features SeriesGuide has to offer. So, what are they? Episode notification, better widget management, desktop shortcuts, SeriesGuide cloud synchronization, etc. All this makes it a must-have app for anyone who engages in TV & movies entertainment.
[googleplay url = "https://play.google.com/store/apps/details?id=com.battlelancer.seriesguide.x"]
Andromeda
If you are into customization, you know about Substratum. It lets you theme your smartphone on a system level. Hence, it requires root access. But with Android 8.0, this prerequisite is no longer necessary as long as you have the Andromeda app installed on your device.
With Andromeda, you can apply Substratum themes to any device running Android Oreo without the need of root.
[googleplay url = "https://play.google.com/store/apps/details?id=projekt.andromeda"]
You may also like: List of Most Popular Android Apps and Games of All Time