Download Samsung Firmware | Odin | Mods and Apps
This is a dedicated section for Samsung users. You will find firmware update news for Samsung Galaxy devices and download Samsung Odin, stock wallpapers and mods and ports. We also have lots of tips and tricks, hacks to make your experience better.
After merging the Galaxy C and J series of devices into the A-series, Samsung outed the Galaxy M series. Since then, it has been a
SamFirm is a tool to download the latest Samsung firmware directly from Samsung servers. In this tutorial, we'll tell you how to
The touch screen slabs are getting so boring that clamshells are back in business again. That said, we all have seen the rebooted Moto
Samsung finally took the wraps off its new Galaxy S20 lineup in San Fransico a couple of days ago. The lineup consists of the Samsung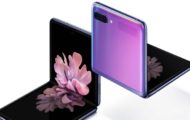 Apart from the launch of the Galaxy S20 Series at it's Unpacked event, Samsung also launched the Galaxy Z Flip. The new foldable
At the Samsung Unpacked event, the company finally unveiled the Galaxy S20 lineup, putting a rest to the constant leaks and rumors. In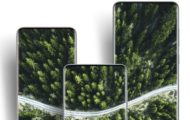 The Samsung Galaxy S20, S20+, and S20 Ultra have officially been launched at the company's Unpacked Event. Of course, we
Ever since Motorola showed us the Moto RAZR, there have been rumors about Samsung's next foldable phone called the Galaxy Z Flip.