Download Samsung Firmware | Odin | Mods and Apps
This is a dedicated section for Samsung users. You will find firmware update news for Samsung Galaxy devices and download Samsung Odin, stock wallpapers and mods and ports. We also have lots of tips and tricks, hacks to make your experience better.
At the Samsung Unpacked event, the company finally unveiled the Galaxy S20 lineup, putting a rest to the constant leaks and rumors. In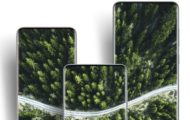 The Samsung Galaxy S20, S20+, and S20 Ultra have officially been launched at the company's Unpacked Event. Of course, we
Ever since Motorola showed us the Moto RAZR, there have been rumors about Samsung's next foldable phone called the Galaxy Z Flip.
Following the early release to stable access for beta testers, Android 10 is finally coming to more Samsung Galaxy Note 9 worldwide.
Samsung has officially released the stable One UI 2.0 update for beta testers on the Galaxy S9 duo. This new update marks the end of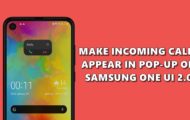 It's never a good idea to let incoming calls hijack the entire screen. It gets even more irritating when you're busy using
Samsung One UI 2.0 holds quite a lot of interesting features, to begin with. Apart from the usual Android 10 features like new gestures
Samsung has been launching some pretty decent mid-range and budget smartphones to take on competition from Chinese OEMs such as Xiaomi