As technology advances, wearable devices and apps become more common. In this article, we will review the best wearable devices and apps for 2021.
The article is based both on personal experience and the highest rating. We will review the following gadgets: Samsung Galaxy Watch 3, KoreTrak Smartwatch, and McLEAR Smart Ring. But before we start the review, let's look at what wearable technology is all about.
What are Wearable Devices?
Wearable technology is a category of hands-free electronic devices. They can be worn as accessories, put in clothing, implanted in the human body, or even tattooed on the skin. The gadgets are powered by microprocessors and enhanced with the ability to transfer and receive data via the Internet. Fitness activity trackers, smartwatches, Bluetooth headsets, and even web-enabled glasses – all of them are wearable devices that allow people to receive data from Wi-Fi networks. The applications that fuel these gadgets are Wearable Apps.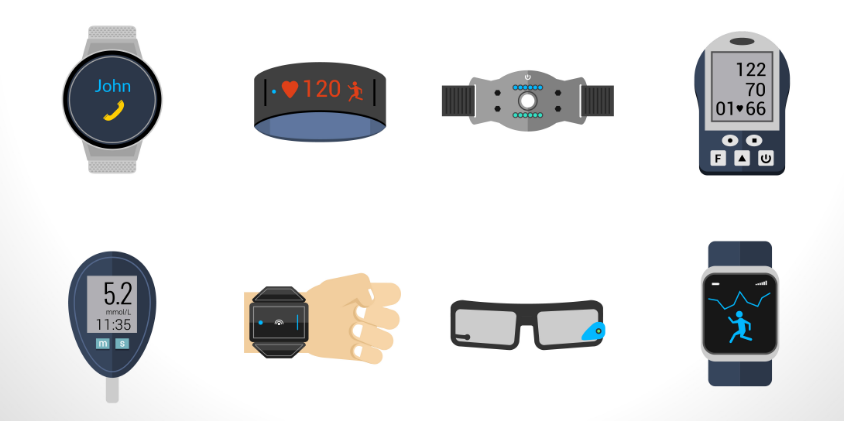 What are Wearable Apps?
Unlike regular mobile applications, Wearable Apps carry out functions that are a lot more unique and creative. Wearables Apps have access to the device hardware like sensors, receivers, and others. They gather data from the hardware, and with the help of the network, they are connected to, utilize them further to provide the desired output. Wearable apps usually have almost no user interactions. They work automatically collecting the data and visualizing the results on the screen. Most commonly seen are fitness trackers that display things like physical activity and vital signs. But some more complex applications can do things like monitor local air quality, measure pollutants, detect early signs of breast cancer, display heart and brain activity, sleep disorders, and muscle function.
Now that we have covered what wearable devices and apps are, let's look at some of the best gadgets out there.
Samsung Galaxy Watch 3
Samsung Galaxy Watch 3 is known to be the best Android smartwatch for 2021. Starting at about 310$, the watch has a lot to offer. It is compatible with both Android & iOS. It has a magnificent and innovative rotating bezel, which makes it effortless to quickly spin through applications, songs, notifications, and more. Of course, you can also access these features by tapping on the screen, but the bezel brings comfort to the Galaxy Watch you don't get from other smartwatches. The Galaxy Watch 3 uses Tizen operating system. It also has a bunch of health and fitness features like automatic exercise identification. Here is a complete list of the specs on this beautiful watch:
Display: 1.2 inches/1.4 inches
Colors: Mystic Bronze, Mystic Black, Mystic White
Size: 41 x 42.5 x 11.3 mm or 45 x 46.2 x 11.1 mm
RAM: 1GB
Storage: 8GB
Battery: 247 mAh / 340 mAh
Durability: 5ATM + IP68
OS: Tizen 5.5
Features: HRM, SpO2, VO2 Max, ECG, blood pressure monitoring, and more
KoreTrak Smartwatch
Starting at 50$, the KoreTrak Smartwatch comes with great looks and a variety of fitness options that will satisfy even the biggest gym addicts. The watch feels very light and looks great whether you're at the gym or a corporate event. The incredible tracking technology measures a range of biometrics, giving you accurate information while keeping you connected to your calls, songs, and messages. The KoreTrak is made with high-grade quality, and this long-lasting device boasts an IP67 rating. This is a complete list of all the specs of this fashionable gadget:
Compatible with iOS & Android
Tracks Steps, Calories & Blood Oxygen Levels
Monitor Heart/Sleeping Activity
96h Long-Lasting Battery
IP67 Splashproof Product
HD Retina & Touch Display
Multi-Sport Tracking and Advanced Exercise Metrics
4.1 Bluetooth Connectivity
The only con of this budget-friendly smartwatch is that it is limited stock, and you might have to wait a couple of days to order it.
McLEAR Smart Ring
The ceramic McLEAR Smart Ring is both a convenience and a conversation starter. You can use it to pay contactlessly in shops and on public transport, thanks to the installed NFC chip. Once you've paired the ring with the companion app, it assigns a secured isolated bank account that sits between any of your cards (Visa, Mastercard, and Amex). The bank account requires taking a picture of a form of identification such as a passport or your driving license. Once your account is done, McLear says that information is deleted and not stored anywhere. Once you're all set up, you'll need to perform a closed-fist gesture (like knocking on a door, not like punching). You can get this beautiful and practical ring for 120$.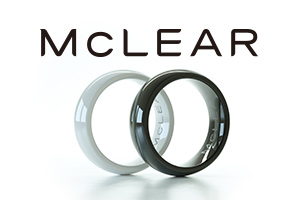 Best Apps to Have on your Wearable Device
Google Pay
One of the best applications to have on your wrist is Google Pay. You can put your watch close to the terminal and pay for your ticket, food, or whatever, without searching for your wallet.
Google Maps
Another helpful app you surely need on your wrist, and it's reassuring to be able to check on your location with a glimpse, especially if you're somewhere unfamiliar and you don't want to constantly stare at your phone.
Telegram
You can send text or voice messages, browse your chat history, or create group chats with this convenient messaging application. You also have access to more than 20,000 stickers that you can send to your friends.