The sweetest part of Android is its customizability. Whether you are a veteran or a noob, it has something for everybody. With Android, you get the freedom to alter each and everything and make your device dance on your fingers. You can easily put together something that's unique and different than what everybody else is rocking.
I bet I can't be the only one who gets bored of their setup after a week, two weeks at max. Since I've not rooted my device yet, the only form of customization I can do is changing stuff like launchers, wallpapers, and icon packs. That's the basic level of customization anyone can do even if you are just a beginner.
We, at DroidViews, are suckers for customization and share some awesome customization tips to help you freshen up your device from time to time. In this series, we will be focusing on icon packs, which, I think, is one of the easiest ways of breathing a new life in your device. With that said, here are 4 awesome icon packs you'll love for sure.
You may also like:
Atran – Icon Pack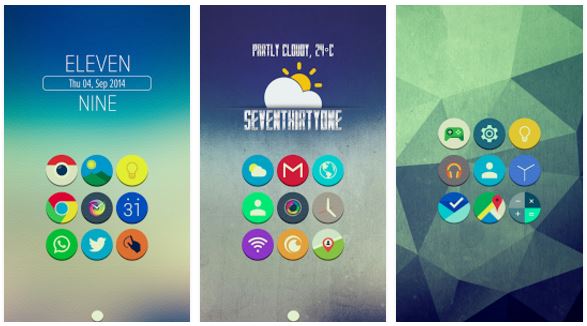 Atran, by Vertumus, is a round icon pack with inner shadow and retro texture. The pack has more than 4000 high-quality icons out of which many are alternative icons. The pack also offers 30cloud-basedd HD wallpapers that can be stored on your device. Some other features of this icon pack are – folder icons, Muzei live wallpaper support, icon masking for unthemed icons, works with UNICON and XGELS, dynamic calendar support for popular calendar icons, minimalistic analog clock widget, etc. And, the best part? Regular weekly updates!
Graby – Icon Pack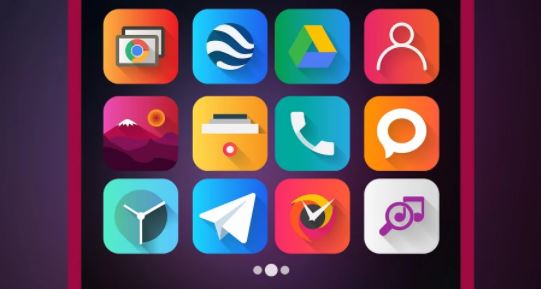 Graby is an MIUI 8 style icon pack with a gradient background. It has more than 1800 icons and a bunch of high-quality wallpapers stored on the cloud that can be saved on your device. Other features include Muzei live wallpaper support and dynamic calendar icon support.
Alos – Icon Pack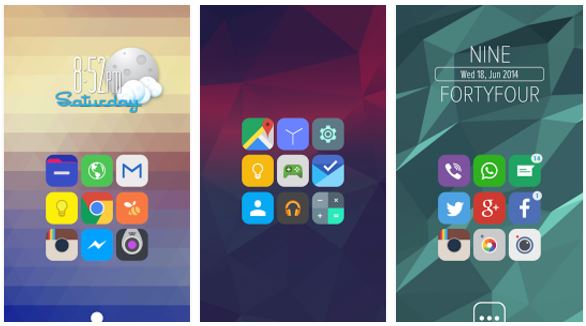 Alos, by Vertumus, is a long-time favorite of mine. In the world of creative and complex icon packs, Alos is a plain and simple icon pack. The iconography of this pack is a combination of flat and stock colors. Each icon is of square shape with rounded edges and sports stock colors, thanks to which, the icons look similar to the stock ones yet give a different feel due to their shape.
Also read: Install Pixel Launcher with Google Now Page on Any Android
Alos has more than 4000 icons and 30 HD wallpapers. It also has full Muzei support, dynamic calendar support, icon masking for unthemed icons, etc.
Since the pack comes from Vertumus, you can expect good support and regular updates.
Pixel Dark Icon Pack – Nova/Go
Pixel Dark is an amazing icon pack that takes the Pixel icon concept and turn it into a darker version. The icon pack has more than 3100 high-quality icons and 26 Pixel HD wallpapers. Some other features of the pack include – icon masking for icons that are not themed, dynamic calendar icons, frequent updates, etc.