If you have been with us for quite some time, you must be aware that we share new icon packs on a weekly basis. The present article listing the 4 best icon packs for Android home launcher apps is just a continuation of our icon series. The purpose of the article is to handpick great looking icon themes for our users so that they
Omoro – Icon Pack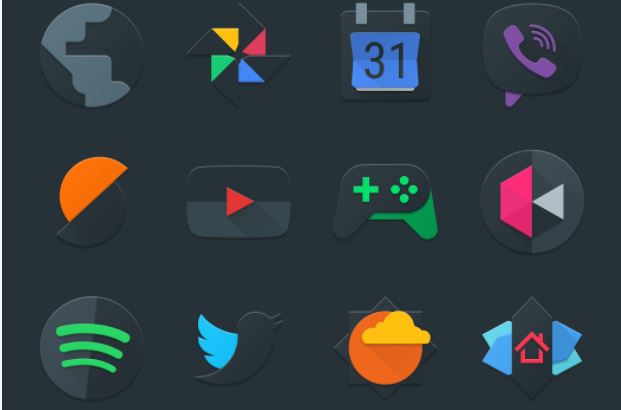 Omoro is dark and material. It has more than 4000 high-quality icons and 50 QHD wallpapers stored on the cloud. It comes from one of my favorite icon pack developer on the play store – Vertumus. I have used his other icon packs like Cryten and Dives in the past; and, trust me, they offer an exceptional experience. The same goes for Omoro.
If you want something extremely dark yet beautiful and material, then go for Omoro, you won't be displeased. Plus, Vertumus is one of the few developers who regularly push updates for all his icon packs. By spending half a dollar you get an amazing set of icons with promised future updates with Omoro. This is indeed one of the 4 best icon packs available in the Play Store.
iONs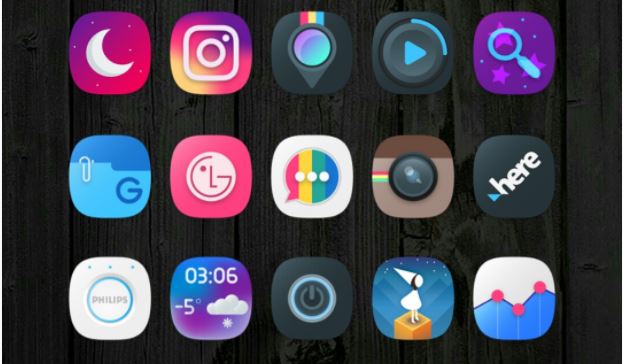 iONs is a square icon pack with rounded edges. Think of it as iOS icons but a bit broader. It has more than 2300 icons and 26 high-quality wallpapers stored in the cloud and supports all major third-party launchers (26, to be exact). With material design and effective colors and iconography, iONs icon pack will definitely make your home screen pop and look refreshed.
Durgon – Icon Pack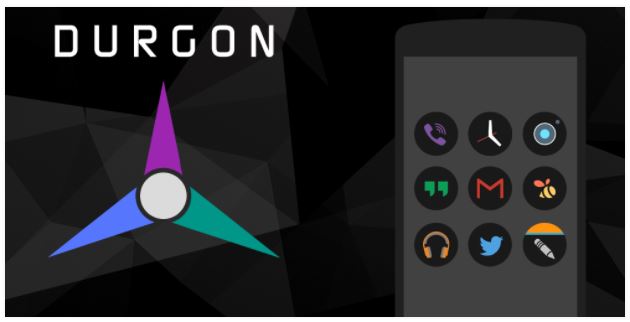 Looking for something round and dark? Head to the play store and buy this amazing icon pack by Vertumus named Durgon.
Durgon has more than 4000 icons which are of the highest quality along with 32 cloud-based HD wallpapers that you can download on your device.
The iconography of this pack is very simple. With the help of flat design, Durgon manages to achieve a vivid user experience. Each icon is crisped and highly detailed. As the developer puts it, and we agree, "This icon pack is truly dark".
Must read: 5 Action Launcher 3 Features You Should Start Using
As the icon pack comes from Vertumus, you can be sure that it will be receiving regular updates.
Aspire UX S8
Galaxy S8 is an amazing device and has brought high praises for Samsung. The company made a lot of subtle changes to its UI to give the users a different and pleasant experience. Aspire UX S8 tries to bring the same experience to other devices. Aspire UX S8 is based on the S8 icon concept and does a really good job of bringing the same look to other devices.
It has 800+ icons and a bunch of high-quality wallpapers to match the icons. What makes it different from other icon packs of the same kind is that it also offers the original search and weather widget that you see on a Galaxy S8. If you've got Zooper widget pro, then you can use the widgets provided within the icon pack to make your home screen look exactly like that of the S8.
Try these 4 best icon packs for Android to customize your smartphone's home screen.
Do not miss: