Free Android Apps
People are now preferring black or dark-themed apps and apps with a night theme. If you love to browse the web with a dark background,
Unseen app for Android lets you read messages anonymously from WhatsApp, Facebook, Viber, and Telegram. If you are a privacy lover and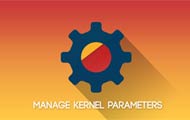 When it comes to Kernel tweaking on Android, Kernel Adiutor is the first app that flashes in our mind. Today, we'll see how we
Smartphone users are using messaging apps like Messenger and WhatsApp more on more to communicate via text. However, if you the one who
With Simple Mobile Tools apps, you can enjoy a lightweight Android experience on your smartphone. Android is all about choices. If you
Iudesk's Photo Editor is a powerful image editing app for Android. It offers features including sharpening, bloom, diffuse, blur
Looking for a great, simple and powerful music player for Android? You must give a shot to DDB2. DDB2 Music Player can play songs from
Are you looking for a beautiful weather app? Today Weather Forcast is the most beautiful app in my opinion and you must give it a try.
Minimalism has been slowly taking over the modern UI design from operating systems to applications. It's also necessary in many