Free Android Apps
Here are the 50 best root apps for Android in 2019. These devices require root access to function and can do wonders.  We have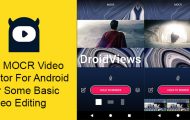 Video editing is a very resource intensive task and mobile phones are clearly not meant for it. But, today's smartphones are very
If you love downloading files using torrents, we have suggestions for some of the best BitTorrent client apps for Android devices. The
Sometime around the end of March this year, Cloudflare announced their own DNS service that they call "1.1.1.1". The
Time and again I have mentioned that Android OS is the most flexible and customizable operating system in the mobile space. However,
Today, we are going to review a very handy Android app called PhotoGuard. You can hide photos and videos on your Android device in a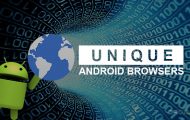 Internet Explorer dominated the desktop browser space for some time being the default browser on the most popular operating system.
Some of the best Android games are paid ones. It's true that you have to spend some money to get quality products. Here are 5