Changing wallpapers is the quickest way to freshen up a dull device, and finding a good wallpaper is not a difficult task too. Just perform an image search on Google and you'll come up with tons of good wallpapers. But they are just good, and why settle for good when you can have better, right? It's 2017 and there is an app for everything including wallpapers. So instead of searching for them in the image searches or internet communities, just head to the Google Play Store and grab yourself one of the 4 awesome wallpaper apps we are about to mention.
Before you scroll down, you may want to check out the older articles of our "awesome wallpaper apps" series:
MyerSplash Wallpaper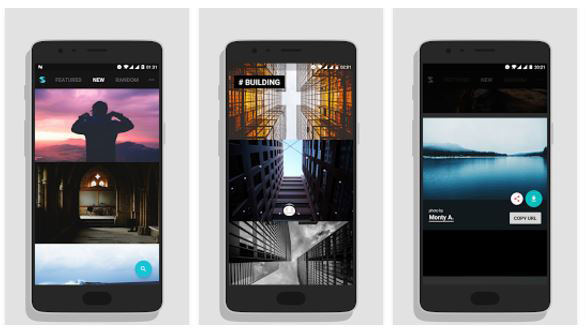 MyerSplash is an Unsplah client that lets you browse and download wallpapers. Earlier this year, it was launched on Windows 10 and became an instant favorite. In my opinion, it is the best wallpaper app for Windows 10. Now the same app has made its way to the Google play store.
MyerSplash has a clean and modern UI and focuses on giving all available space on the screen to the images so you can get the best viewing experience. The app offers the function of categories, search, and selecting images saving quality. You can either share the wallpaper or download it on the device.
National Geographic for Muzei
Muzei Live Wallpaper has been around for years and it is still one of the best wallpaper apps in the Google play store. If you've used Muzei, then you already know that you can use extensions to increase the wallpaper database. National Geographic for Muzei is one such extension that offers beautiful images of flora and fauna as you see on the National Geographic channel; hence, the name.
Art Poke Wallpapers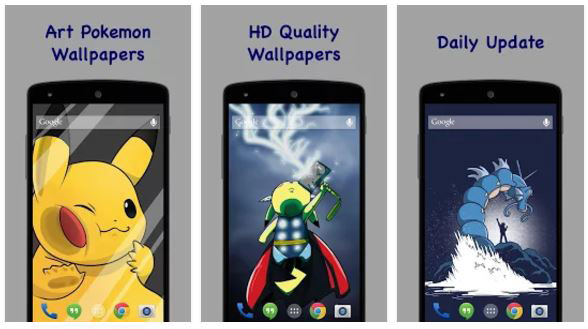 Everybody loves these cute little pocket monsters known as Pokémon. I used to watch the show every evening as a kid. I loved them then, and I still love them now. If you, too, like them then try out this amazing app that has 1000+ HD Pokémon wallpapers. All the wallpapers are of high quality and are created and submitted by the fan base of the show.
Also read: How to Create Your Own Android Live Wallpaper App
Daily Pic – Bing Wallpaper
Bing's picture of the day has been the source of my desktop wallpapers for a long time now. Daily Pic brings the exact same wallpapers to smartphones. With this app, you can browse and download today's and past Bing wallpaper on your device in full HD resolution. It shows wallpapers which are in both landscape and portrait orientation. You get a push notification every day telling you about the addition of a new image.
The UI of Daily Pic is very simple and clean as there's nothing more than images there. Each image is accompanied by some information about the subject of the image and some other basic information like the photographer of the image, the date, and place where the image was taken.
Don't miss: How to Block System-wide Ads on Android without Root