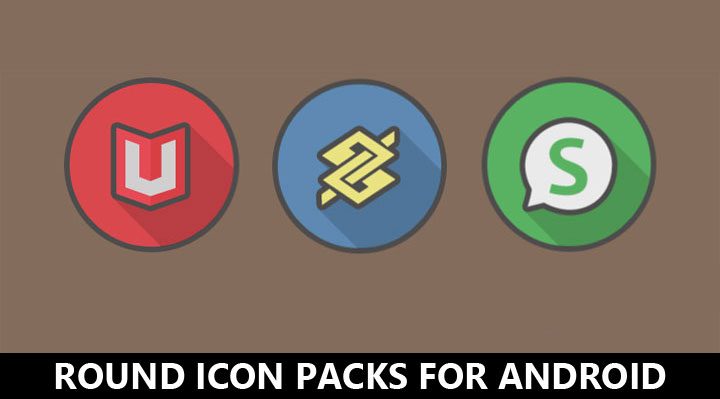 Applying an icon pack is one of the easiest things you can do to freshen up your device a bit. That's why I keep changing icon packs on my device every month or so. And, I've been liking round icon packs a lot lately as they look so simple and uniform. So, here are 4 best round icon packs for Android that you should definitely consider.
Material Dream – Icon Pack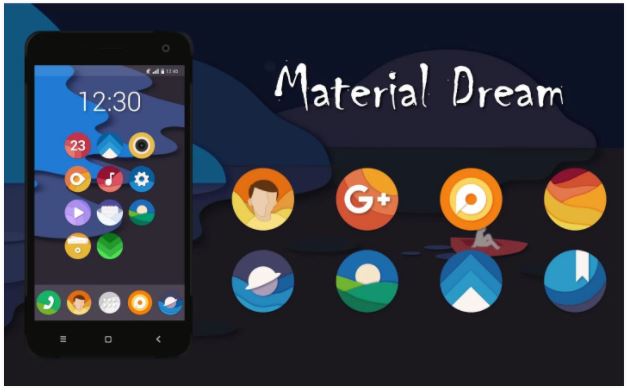 Material Dream has more than 2000 icons and 4 high-quality cloud-based wallpapers that blend perfectly with the icons. Each icon has been given enough attention that the end result is very crisp and detailed.
Don't miss: 4 Awesome Icon Packs You'll Love [#10]
The reason I like this icon pack so much is the use of carefully selected colors. If you notice, you'll see that the background of each icon consists of multiple shades of the same color which look really awesome. However, this also means that these icons look nothing like the stock icons; they are way different than what you're used to seeing, which may make the UI confusing for some.
Ortus Icon Pack Pro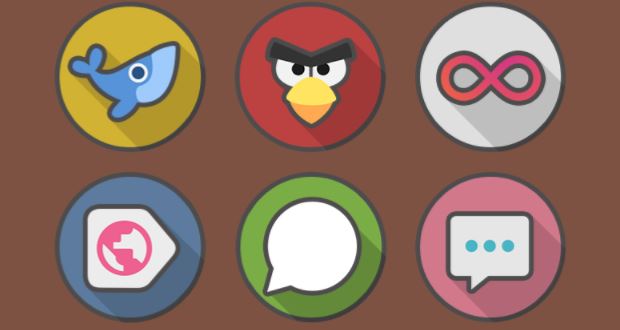 Ortus has more than 1200 icons and a bunch of awesome wallpapers. Each icon is crafted with huge attention to details making them really sharp and crisp. The cool thing about Ortus is its distinctive design. Each element in the icon has a thick or bold black outline along with a long shadow for the center element. The selection of vibrant colors and their application give these icons a cartoonish yet uniform look.
Ortus is an amazing icon pack with very little to complain. In fact, the only problem you may face is that you may not find a few of your icons. But, don't worry as the developer has been hard at work to increase the number of icons; just send an icon request.
Soleos – Icon Pack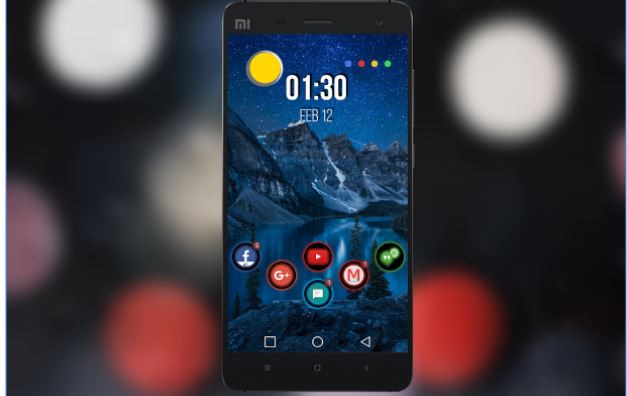 Another amazing icon pack that loses the classic round icon idea and adds an exciting twist of its own. What the developer has done is take the stock icons of apps and games and add a little round-halo like structure around it. Not only that, a glow of similar color has been added to the edges of the stock icons but it has also been added to the outer circle. And, the space between these icons and the outer circle has been painted black. Summing up the details, once on the home screen, these icons look sleek.
You may also like: My Top 5 Icon Packs of All Time
Soleos, as of now, has 591 icons only. The quantity surely is less but the quality you get is at par. Plus, the pack receives regular updates so the numbers will surely increase. Other than that, it also has 3 Zooper widgets, 2 KWGT widgets, and 40 QHD wallpapers which go really well with these icons, especially the dark ones.
Pixon Icon Pack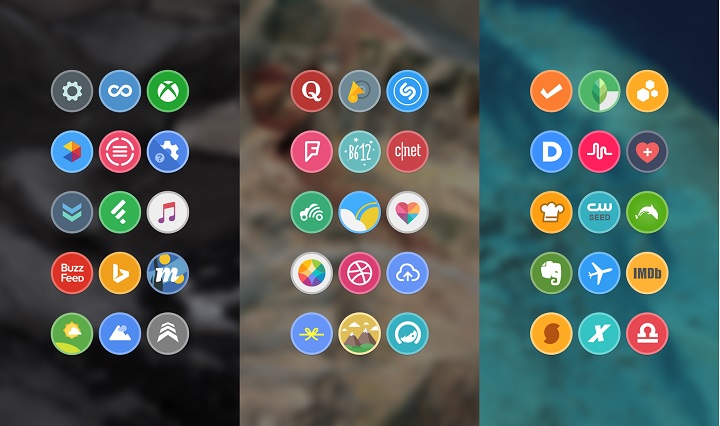 The last, but certainly not the least, icon pack on this list is Pixon. Now, Pixon is an awesome round icon pack that has more than 2500 high-quality icons and a bunch of QHD cloud-based wallpapers with full Muzei live wallpaper support. It also supports numerous calendar apps like aCalendar, Google Calendar, Business Calendar, Today Calendar, Sunrise Calendar, Cal Calendar and the default system calendar for dynamic calendars.