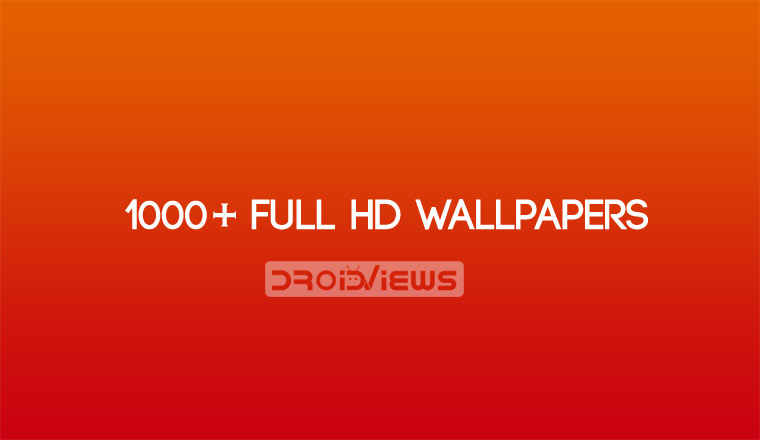 Seeking for novelty is an inherent aspect of human nature. Anything, however, beautiful or attractive it might be, is sure to lose its charm as time passes. If you are made to use your favorite phone with no possibilities of customization, you'll get bored of it very soon.
Thanks to the millions of apps, and a plethora of mods and ROMs that keep playing a great role in keeping our interest in our device alive. And when it comes to customization, wallpapers are probably the best and easiest-to-find means to add variety and freshness to our device.
At DroidViews, we already have a whopping collection of thousands of wallpapers for Android devices, yet we never miss a single opportunity to share new sets of high-quality wallpapers for our users. Today, we are here with a huge collection of full HD wallpapers for Android devices.
These wallpapers belong to different genres and have been gathered from all over the web. The credit for cropping the wallpapers to 1920 x 1080 px and sharing them us goes to XDA member xnickfx.
The wallpaper pack contains more than 1000 wallpapers and you can grab them all in a single zip by clicking the link provided below. Just unzip the pack and copy them to your device.
Download:
1000-Full-HD-Wallpapers.zip   [Mirror Link]
Also download: 550 Full HD Wallpapers for Android
Want More Wallpapers? Click Here
Other Cool Stuff for You:
Get LG G2 Lockscreen on Your Android Device