If you wish to unlock special features of Twitter and are having a rooted Android device, then you could do so via the Tweeks Xposed module right away. The microblogging platform Twitter has recently undergone quite a few changes. The game-changer was the increase of characters from 140 to 280 words. Let's see how we can unlock Twitter's hidden features on rooted Android devices with Magisk.
And more recently, Twitter is testing some features like being able to react to Direct Messages (DMs). These reactions will be similar to the ones you get while reacting to Facebook stories. The other feature in the testing phase is the option of subscribing to a conversation. Now every time a new message gets added to that conversation, you will be notified for the same. You don't even have to like or reply to that conversation to get notified.
As mentioned before, all these features are still in the testing phase. And it might take a little while before everyone gets a hold of these features. But if you have a rooted Android device, you could try all these features right away. For that, we will be using the Tweeks Xposed module. Here are the steps to be followed. Similar to it, InstaPrefs is an Xposed Module that unlocks special features of the Instagram app. Do check that out as well.
Tweeks Xposed Module
As mentioned before, Tweeks Xposed Module is a part of the Xposed Module. Devices running on Android 8.0 Oreo or earlier version could directly install this module, without much fuss. But if you are having Android 9.0 Pie or earlier releases, the steps are a little bit different. You will be required to download the Riru Core and Riru-EdXposed (Sandhook) modules from the Magisk Modules section.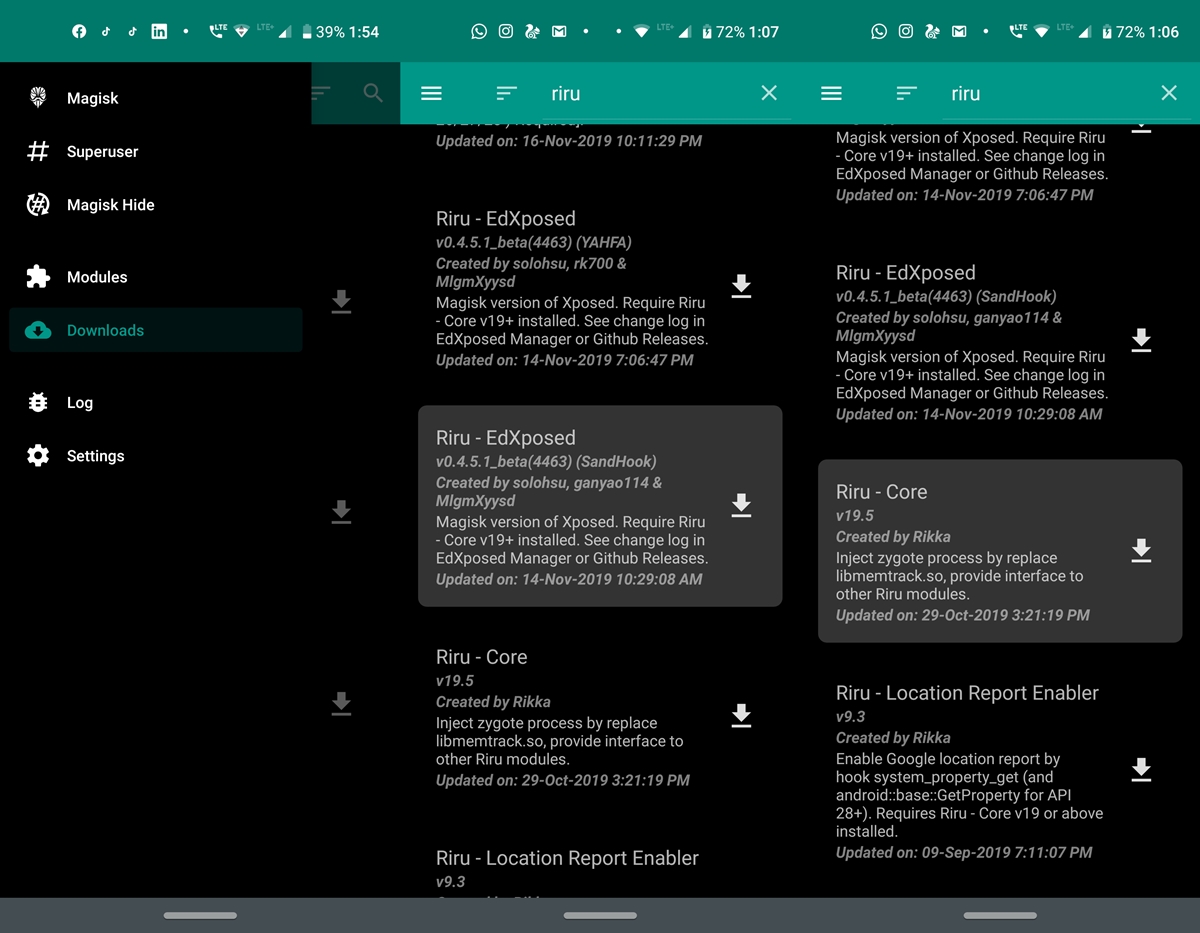 Then go ahead and download the EdXposed Manager. I wouldn't be going into much detail on this over here since we already have a detailed guide on how to install the Xposed Framework on Android Pie or later versions. Do check that out before proceeding further. Once the Xposed Framework has been successfully installed on your device, here are the steps to install the Tweeks Xposed Module.
Warning
The module you are about to install is an unofficial port of Twitter. Installing this version may result in a temporary or even permanent account ban. Proceed at your own risk. DroidViews or any of its members won't be held liable if you face an account ban.
Steps to Follow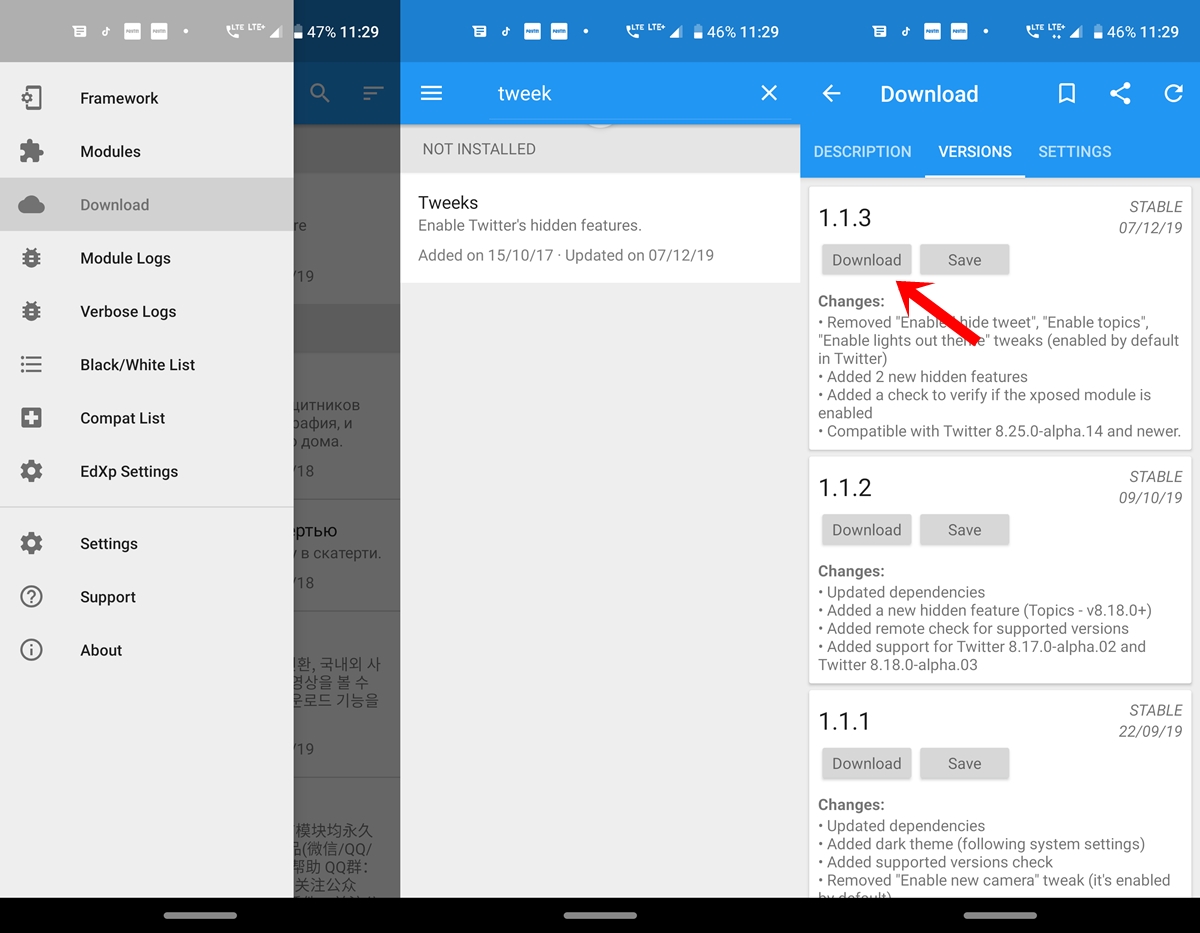 Open the EdXposed Framework app on your Android device.
Tap on the hamburger menu and go to the Downloads section.
Search for the Tweeks Xposed module. Next head over to the Versions section and download the latest stable release.
Tap on Download next to version 1.1.3 and then on Install.
The final step involves rebooting your device once for the module to get active. You could do so by tapping on the Activate and Reboot option from the Notification Panel as well.
Don't Miss: How to View and Customize Interests from Twitter
That's it. The installation of the Tweeks' Xposed module should now be successful. Go ahead and try out all the hidden functionalities that it beholds. Open the Tweeks app, tap OK on the warning message that appears that toggle on the switch next to Enable Subscribe Tweet, Enable Spheres and Enable DM reaction features. On the other hand, you don't need any special tweak to enable dark mode on Twitter's official app. That could easily be done via our separate guide on that topic.
Also, do share your views about this module in the comments section below. If you wish to try out these Twitter's hidden features but are afraid of an account ban, try creating a new account and then use these features on that new account.
Read next: Top 5 Twitter Clients for Android To Try