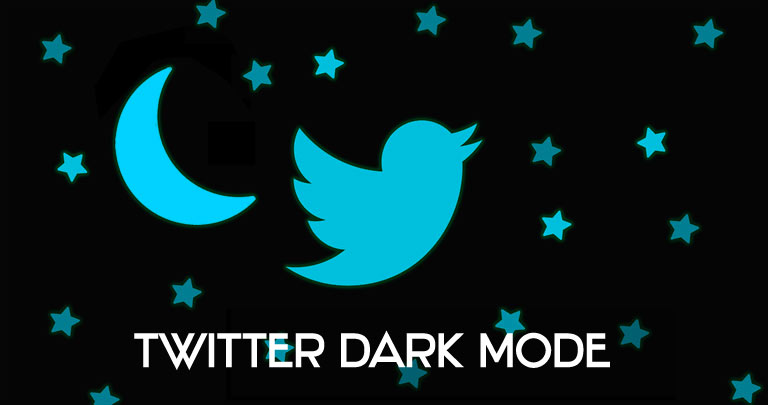 After months of testing phase on alpha builds, the Twitter app for Android has finally received the Lights Out Dark mode. If you are wondering Twitter already had a Dark Mode, and what's new this time. Well, the app did indeed had a dark mode, but it was more on the lines of a dark blue color hue. It didn't do total justice, especially with AMOLED screens. Now, Twitter has released an AMOLED friendly Dark Mode which it calls the Lights Out mode.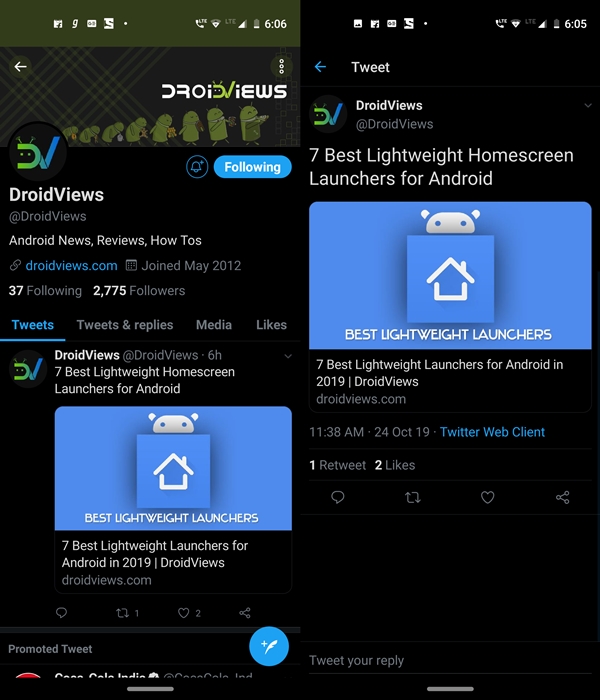 This time, the app completely turns black, similar to what you get on Instagram. The feature has now made its way over to the stable build and is now available to download from the Play Store as well. Let's have a look at the steps to enable the Lights out mode in the Twitter app.
Enable Twitter's 'Lights Out' Dark Mode
Make sure to download and install the latest version of the app. The Lights Out is available on the Twitter version 8.18.0. Once installed, follow the below steps to enable Twitter's dark mode.
Head over to the Twitter app and tap on your avatar. You may also slide in from the left to open the menu.
At the bottom left, you will see the Lights Out icon. Just tap on it and the dark mode will now be enabled on the app.
To further customize this option, head over to Settings and privacy.

Next, navigate to Display and sound and tap on Dark Mode. From there you turn on or off the feature or even set it to be Automatically enabled at sunset.
Furthermore, you may change Twitter's dark mode appearance. Just tap on the said option and chose from either the previously available Dim option or the just-released Lights out.

So these were the steps to enable Twitter's Lights Out Mode on Twitter. After seeing the Dark Mode feature come up on Gmail, Play Store, Google App, and many others, it was after all worth the wait. Moreover, they rolled out this update in a pretty straight-forward manner, without playing the notorious server-side update game. Let's hope other apps such as WhatsApp jump onto this bandwagon pretty quickly as well.
Read Next: 5 Android Browsers with Dark Mode