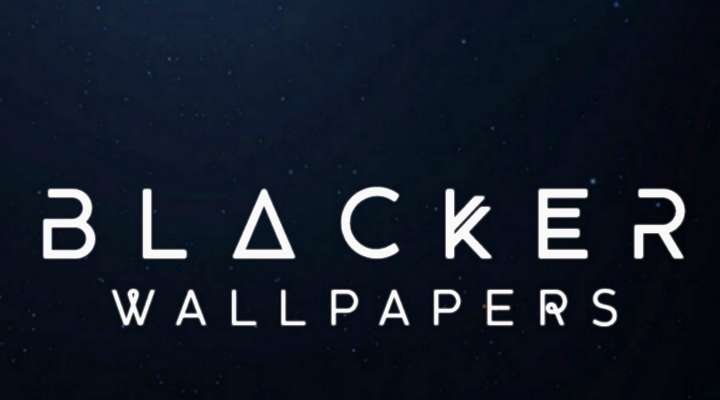 AMOLED is the best display technology available for smartphones at the moment, period.
Rocking a smartphone with an AMOLED display? Then, you have come to the right place. Today, in this article I would like to take a look at an amazing wallpaper app called Blacker. Blacker, as the name implies, gives you the ability to enjoy breath-taking and an awesome collection of dark and AMOLED friendly wallpapers on your smartphone. By the way, those readers having an LCD display can also enjoy the wallpapers, although with less contrast ratio, power efficiency and vividness as an LCD display can't match an AMOLED one in terms of contrast ratio and vividness at least ever, forever!. Read on, folks to learn a bit about AMOLED and LCD displays.
Must Read: Search, Compare and Buy or Sell Phones with Mr. Phone App for Android
AMOLED Vs LCD
Now that I have told you about the app, let me tell you a little about AMOLED display and how it differs from an LCD one in a very simple way. An AMOLED (Active Matrix Organic Light Emitting Diodes) display lights up individual pixels (hence, the Active Matrix in AMOLED) containing minute Organic LEDs when an adequate or the right voltage current is supplied. As a result, only the pixels required to show colours other than black get lit. The screen completely shuts off the pixels displaying black colour, thus proudly achieving an infinite contrast ratio and also better power efficiency. However, an LCD (Liquid Crystal Display) employs a backlight that is white in colour which is basically an array of conventional LEDs arranged behind the LCD panel that shines light through individual pixels. As a result, regardless of the colour shown, an LCD display's backlight is always on, falling short in the contrast ratio and power efficiency department.
More than enough said, now let's go through the app as depicted in the screenshots below. Let's take a look at the main screen, various categories of wallpapers available for download and more.
Do Not Miss: KISS Launcher: The Lightest and Simplest Launcher for Android
Blacker Wallpapers
It will cost you ₹ 65.00 or $ 1.023 to get rid of advertisements. Screenshot below.
My thoughts and conclusion
This is one amazing app for the amazing AMOLED display equipped devices out there. Moreover, this app features elegant, subtle and simplistic wallpapers. Again, you need not worry LCD users, you could also enjoy the wallpapers, albeit with less vividness and contrast ratio.
And here you go AMOLED fans, Droidviewers and tech enthusiasts on my overview of an AMOLED friendly app. Feel free to chime in the comments on your take and experience with this app. Moreover, please share with us your thoughts about AMOLED and LCD in general. Also, let us know what are the reasons that would make you choose an AMOLED device over an LCD one and vice versa. Download Blacker via the Google Play Store link given below.
[googleplay url="https://play.google.com/store/apps/details?id=com.blacker.darkwallpapers"/]
Also Read: Get Stock Wallpapers of Major OEMs and Devices with Wallp – Stock HD Wallpapers App