There are only a few simple and clean launchers available for Android. Most of them, if not all feature a traditional app drawer and home screen combo. Do you want to get away from this traditionality?. Then come, let's meet KISS Launcher (KISS is the abbreviation for "Keep It Simple & Stupid" as mentioned by the developer on Google Play Store). KISS Launcher features a very simplified and intuitive interface as in, it does not have a separate app drawer, unlike other launchers. Instead, it features just one home screen with a search bar at the bottom of the screen to search for anything present on your device.
Moreover, the launcher is featherweight at just under 250KB. Yes, you read it right, it just weighs under 250KB, not 250 MB. Now, enough said, let's take an in-depth look at KISS Launcher as depicted in the screenshots below.
Must Read: Add Tasks to Your To-do List Straight from the Home Screen with Stuff – Todo Widget
KISS Launcher in-depth look:
KISS Launcher in action: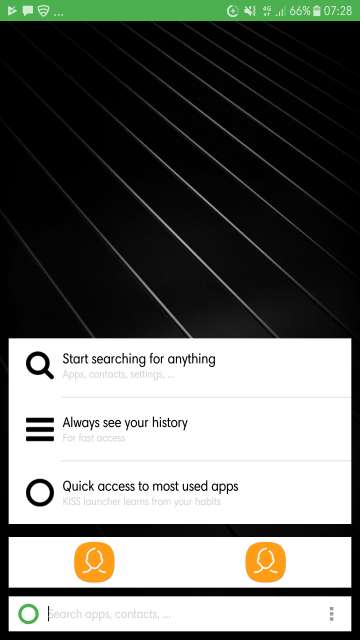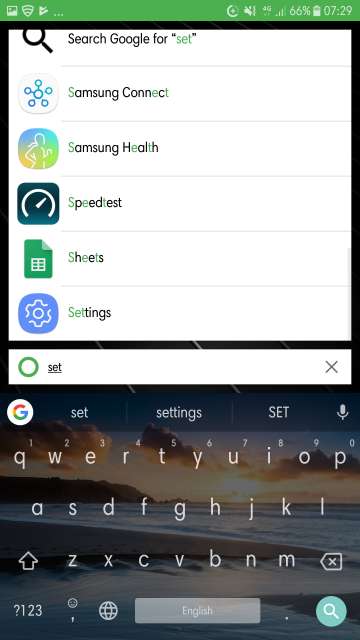 Alternatively, you can also access all of your installed apps. To access them, tap the circle icon located to the left of the search bar. Refer the next screenshot.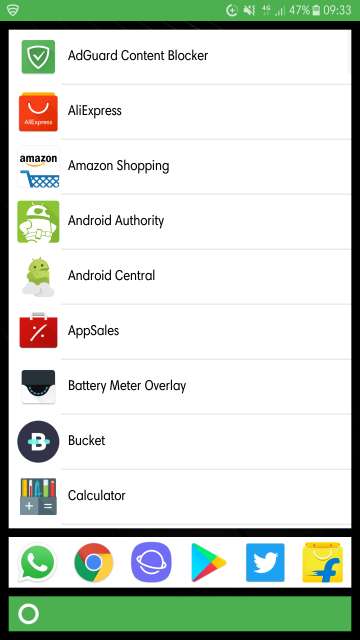 With reference to the screenshot above, you can tap and hold on any app to be able to add it to the favourites bar which is located just above the search bar (the area where my WhatsApp, Chrome and more shortcuts are located). Refer the next screenshot to know more.
Ok, now, let's get into the sweetest part, that is to customise the look and feel of the launcher.
Do Not Miss: Weawow Weather is One Simple and Sleek Weather App for Android
Customization settings:
Tap the three-dot button located to the right of the search bar to be able to access the settings. Refer the next screenshot.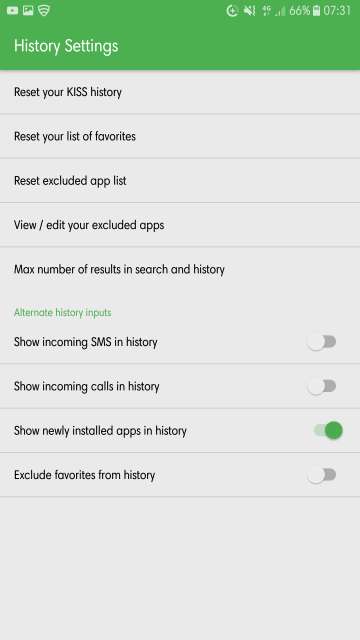 The history appears above the favourites bar featuring your most recent app launches. Refer the next screenshot.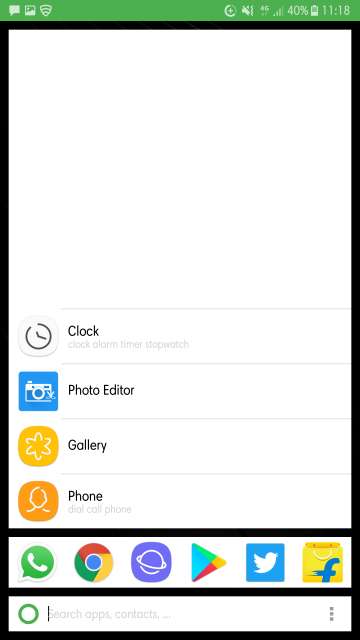 After customizing the launcher, this is how it looks right now. Refer the next three screenshots.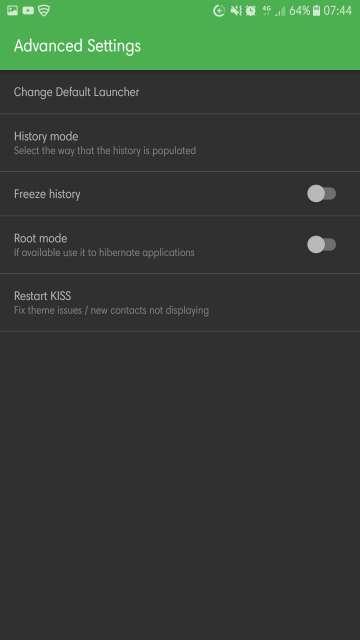 My thoughts and conclusion
All in all, I would like to say that this is one unique launcher that features a simple search bar for all your needs as compared to a traditional app drawer and home screen type launcher. Moreover, not only is this launcher super lightweight but also super battery efficient. Furthermore, the unique name of this launcher matches its unique functionalities and capabilities too.
So that's all Droidviewers and tech enthusiasts on my in-depth look at an amazing launcher available at the moment for Android devices out there. Feel free to chime in the comments section on your take and experience with this launcher. Download KISS Launcher via the Google Play Store link given below.
[googleplay url="https://play.google.com/store/apps/details?id=fr.neamar.kiss"/]
Also Read: Download Ultra High-Quality Wallpapers with WallRoach App