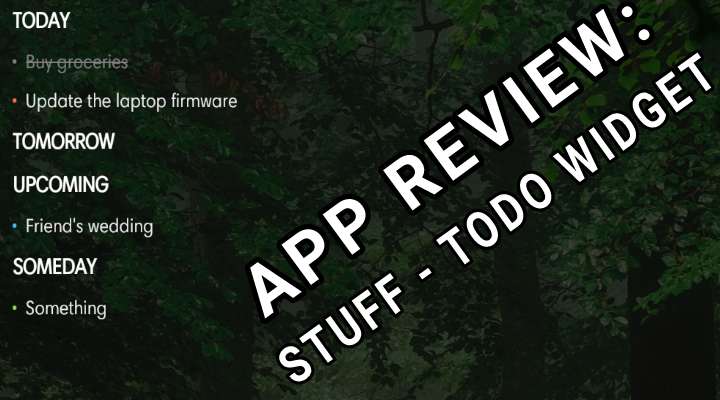 Do all of your tasks today as "tomorrow never comes"
You all might have heard the proverb "Time and tide waits for no man" which means that once time passes and goes out of hand, it cannot ever be taken back. None of us ever can control the passage of time, no matter how powerful we may be. Speaking of time, I just remembered one more proverb you all would have heard about that "time is money". This means that time is a precious and valuable resource, hence, it is not to be wasted in the sense, do all the work and tasks you would have to in the present itself. Do not wait for tomorrow as "tomorrow never comes". Ok, now, as I mentioned about time, works and tasks above, let's come to the main point of the article. Today I would like to take an in-depth look at an app called Stuff – Todo Widget.
Stuff – Todo Widget is an app that works straight from the home screen of your device. You add your tasks to your To-do list via the home screen widget and you're good to go.
Must Read: Weawow Weather is One Simple and Sleek Weather App for Android
All said, let's get started to take an in-depth look at the widget as depicted in the screenshots below.
Stuff – Todo Widget in action
First, let's place the widget on the home screen. Refer the screenshots below.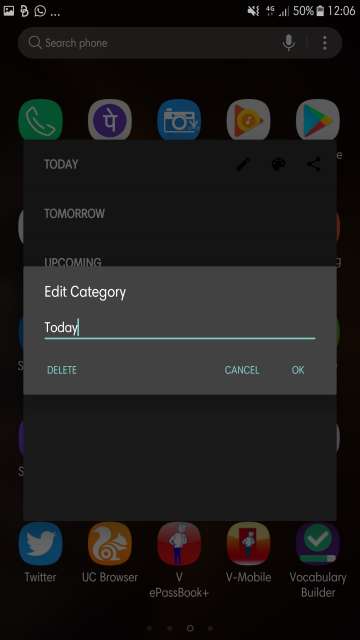 After creating a category, now, let's create a to-do task under each category. To create, go to the home screen widget and then, tap into any category. Refer the screenshot below.
Do Not Miss: Make Your Phone Last Longer with 8 Simple Battery Saving Tips
Settings
Access the widget app icon located in the app menu of your device to access settings.
PRO version
The PRO has a few more customisable features for the widget.
My thoughts and conclusion
Stuff – Todo Widget makes it easier to add to-do list with just a click straight from your home screen. As a result, it's more convenient and accessible.
And here it is tech enthusiasts on my in-depth look and review of a neat little to-do app. Feel free to chime in the comments section on your take and experience with this simple app. Download Stuff – Todo Widget via the Google Play Store link given below.
[googleplay url="https://play.google.com/store/apps/details?id=com.stuff.todo"/]
Also Read: Make Your Phone Secure with 12 Simple Security Tips for Android