Android OS has been, is and will forever be the most customizable, flexible and versatile mobile operating system. Its open source nature is what makes it have the qualities I mentioned. Speaking of open source nature, Android provides its user with the ability to tinker with various aspects of the OS such as applying a custom theme, installing third-party launchers and apps. Moreover, it also easily allows its users to root their device and most importantly download any type of files or apps from unknown or unofficial sources (official source for apps being the Google Play Store). However, even though all of these qualities that I mentioned above not only makes it a great OS for its users out there but at the same these qualities come at a cost of security risks. Due to the open source nature, the OS falls prey to a lot of malware, spyware and web attacks.
Ok, now, the mentioned risks aside as those emerge from using the unofficial sources to install apps and download files and more. Today, I would like to focus on simple security tips built right into the OS and two very useful apps that should help you secure your smartphone against unauthorized access and usage (this could also help to minimise the risks that I mentioned earlier to a good extent).
Must Read: Make Your Phone Last Longer with 8 Simple Battery Saving Tips
All said, let's get started with 12 simple tips to help keep your Android secure against unauthorized access.
12 Simple Security Tips for Android
1. Install Lookout Security & Antivirus application
I know this isn't a built-in feature, but this could extremely help you to secure your smartphone in addition to the features already baked into the OS. Moreover, I would recommend that whenever you purchase a brand new smartphone, the first thing you have to do is install Lookout Security and AntiVirus app. Furthermore, this app is really effective and in-turn would help keep your brand new phone away from any security compromises and loopholes as its security definitions are frequently updated over the air. I have been using this app for 5 years now and the things that make me recommend this app over others are that in my experience, it is very very battery efficient and memory friendly. So far no issues at all with this app. Refer the screenshots below and also the Google Play Store link for the app is given below.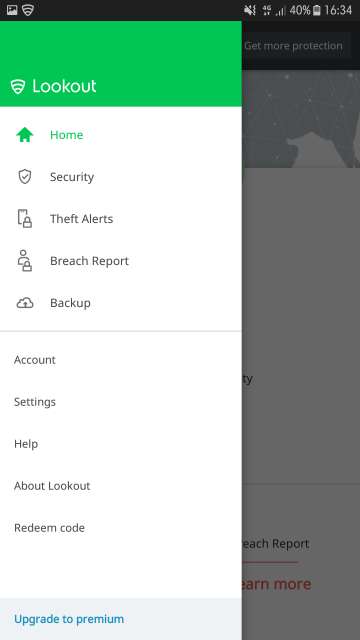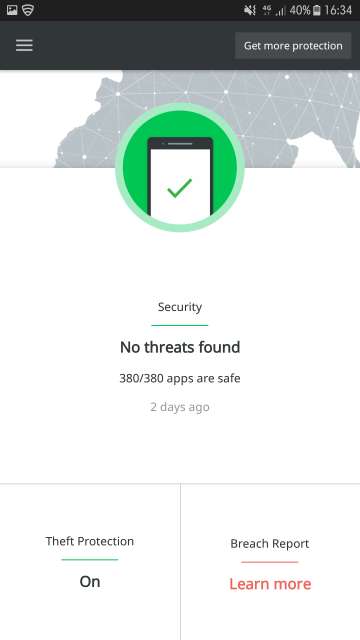 [googleplay url="https://play.google.com/store/apps/details?id=com.lookout"/]
2. Disable 'Unknown sources' for apps
Install apps only from trusted sources such as the Google Play Store. Doing so not only helps keep your device secure but also keeps you away from shady apps.
3. Don't ever forget to set a phone lock out of the box
I know this one is a very simple and basic tip, but this is the point of the article, hence the title 'simple tips'. Always lock your phone with a fingerprint, password, pattern or pin. However, using a fingerprint lock method is the most sensible as your fingerprints are your unique identity that nobody could ever replicate. Moreover, to tighten the security, fingerprint lock method is always used by the phone in conjunction with password, pin or pattern.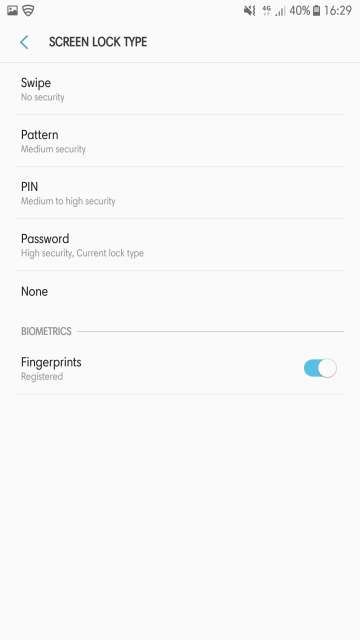 4. Set up a password lock (Primary lock method for devices without fingerprint scanner, secondary for devices with a fingerprint scanner)
A password is more secure compared to other locking methods such as a pattern or PIN because guesswork really doesn't work here at all. In my honest opinion, I believe passwords are even more secure than fingerprints (again I would like to repeat this is my opinion, yours may vary).
5. Set automatic lock timeout and enable secure lock settings
Set automatic lock and reduce the timeout to prevent unauthorized access and usage. To make sure nobody messes up with the WiFi, Bluetooth or location settings, enable secure lock settings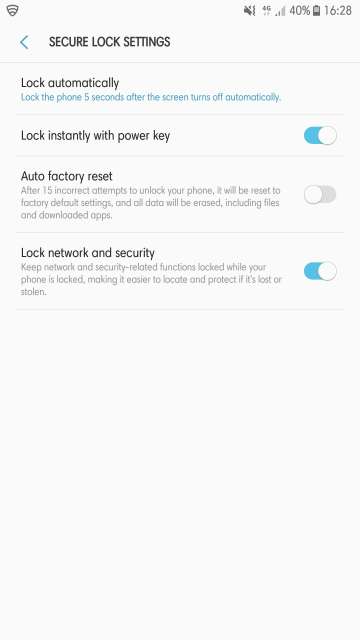 Do Not Miss: Build Your Vocabulary with Vocabulary Builder App for Android
6. Install Norton App Lock
Norton App Lock provides you with the ability to lock individual apps with your fingerprint or PIN. Finally, an app lock that works flawlessly. Refer the screenshot and download the app via the Google Play Store link.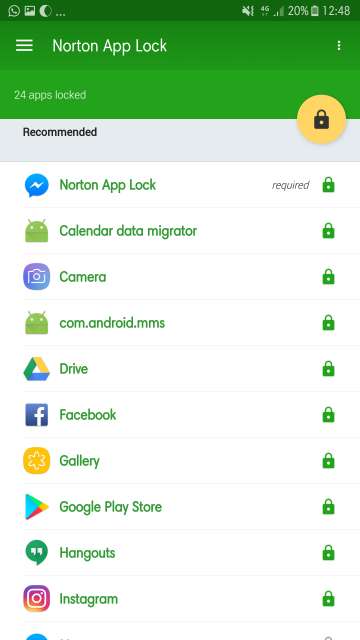 [googleplay url="https://play.google.com/store/apps/details?id=com.symantec.applock"/]
7. Enable Encryption or Secure Startup
In order to further protect your phone, enable encryption or secure startup. This feature enables password protection everytime you switch on or restart your phone. Moreover, this feature encrypts and protects the data stored on your phone in case it is lost or stolen.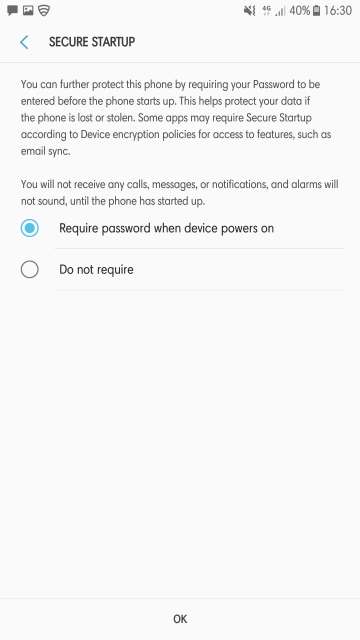 8. Encrypt your SD card
Encrypt your SD card, should somebody eject the SD card from your device. Encrypting an SD card makes sure that the SD card can only be used on the device used to encrypt it. Moreover, the encryption could take an hour or more. Make sure your phone is fully charged prior to encrypting the SD card. However, a very important point to keep in mind is that if you ever factory reset your phone, the encrypted SD card will not be read by your phone or any others.
9. Enable trusted device administrator services
Device administrator feature provides an app with the ability to function at a system level. Apps functioning by granting administrator rights cannot be uninstalled. They can only be uninstalled until they are revoked administrator rights. As a result, an antivirus app functioning at a system level would protect and secure your phone.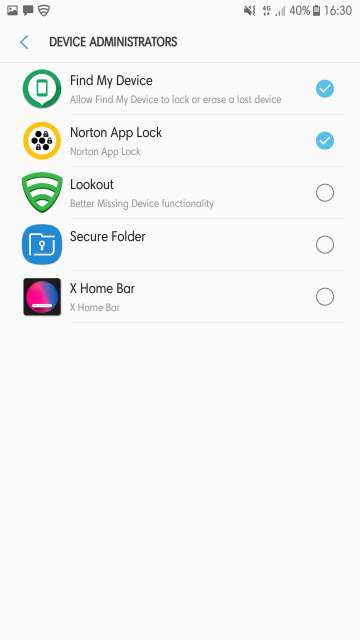 10. Enable SIM card lock
Enabling SIM card lock not only protects your SIM card from being inserted into another device but also protects your phone even further in addition to the security tips I mentioned above. You would have to enter the SIM card PIN first and then enter your device password or scan your fingerprint to go past the lock screen.
11. Activate the Find My Phone feature
Find my phone feature helps find my phone services (depends on OEMs) to track the location of your device to help it locate, ring, erase or lock in case it's lost or stolen. This works through the find my phone website. Moreover, this feature allows your phone to send it's the last location when the battery on your phone goes low.
12. Ensure your device has the latest and greatest firmware or software update installed
I know this one is a no-brainer, but I still had to include this little tip. A device with an up-to-date firmware ensures that it has all the latest security patches, bug fixes, performance and stability improvements. As a result, this makes a device immune to exploits and security compromises in the long run.
Conclusion
And here you go tech enthusiasts on my 12 simple security tips for Android devices. Feel free to chime in the comments if you have any tips that you would want to share with us. Stay safe and secure, Droidviewers.
Also Read: Neatly Organize and Access Your Favorite Apps with Drawers