Wallpaper feature is one of the most personalizable aspects of any smartphone. Wouldn't you apply a fresh coat of paint or paint a scenery or art on your room's walls to make it attractive and stand out?. The same way a  wallpaper makes your smartphone screen vibrant and attractive. However, vibrancy level depends on the display technology used and its resolution. Now, speaking a little about display technology there are two types namely AMOLED and LCD. Both of the technology has its advantages and disadvantages. Although AMOLED is my favorite and most if not all prefer it over LCD as it is more vibrant, has infinite contrast ratio for deeper blacks which in turn saves power as the pixels switch off when a black background is displayed.
Now let's come to the main point of this article. I have an app for all you Droidviewers out there that aims to bring stock wallpapers from phones such as Samsung, Huawei, LG and others to any android device. The app goes by the name Wallp – Stock HD Wallpapers.
Must Read: Get Minimal and Material Design Inspired Wallpapers with Material Islands for Android
All said, let's dive straight into the screenshots to take a look at the app.
Wallp – Stock HD Wallpapers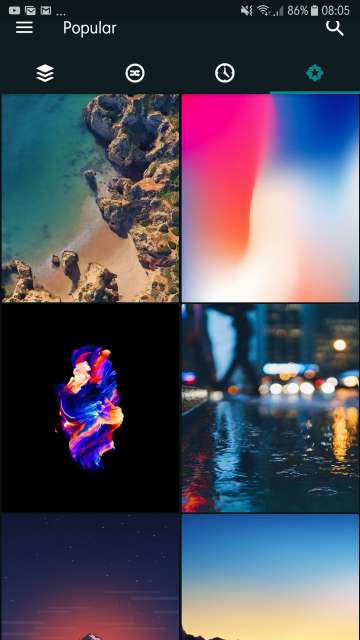 Do Not Miss: Get Back All of Your Accidentally Cleared Notifications with Notification History Log App for Android
Tap the three-line button to access settings and special Wallp wallpapers collection. Refer the next screenshot.
Apply or download a wallpaper
Tap on any wallpaper of your choice to download or save them. Refer the screenshot below.
Settings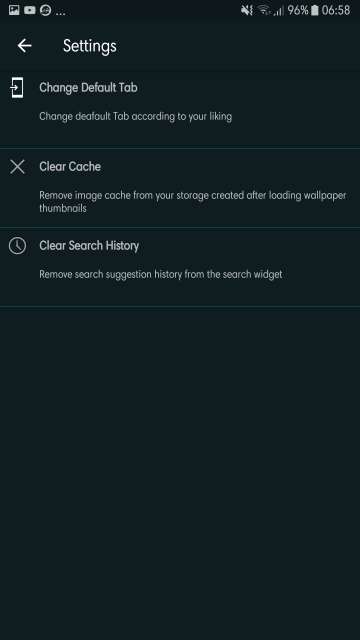 My thoughts
This is a great app for those wanting to get notified when a particular phone's stock wallpapers are available for download. You will receive a notification for the same.
Conclusion
So that's it, folks, on a brief overview of a neat little stock high definition wallpapers from various phone manufacturers. Feel free to chime in the comments on your take and experience with this simple app. Download Wallp – Stock HD Wallpapers app via the Google Play Store link given below.
And yes, don't forget to browse our huge collection of stock wallpapers in our Wallpaper section. 🙂
Also Read: Get Vibrant, Vivid and Rich Wallpapers with Wolpepper App for Android