Google has been using Material Design for three years now. All the way from Android 5.0 Lollipop that debuted in 2014 to 8.0 Oreo that debuted a couple of months ago this year. Moreover, Material Design brought with it a fresh coat of paint to Android, a radical departure from the Holo design language that featured a dark theme with Tron inspired blue accenting all around the user interface in the pre-lollipop builds of the Operating System. The Holo design language is responsible for what and where Android's user interface is today (this is my opinion and observations although your opinion and observations may vary). Google says that the material design is based on paper and ink. Speaking of Material Design, now let's come to the main topic of the article. Today, I would like to review an app called Material Islands that gives you the ability to enjoy minimal, fresh, and Material Design inspired islands wallpapers on your smartphone.
Material Islands offers you the user a decent collection of elegant, minimal, and beautifully crafted islands wallpapers that you can apply either to the home or lock screen or both if you prefer. Enough said, now let's take an in-depth look at Material Islands app for Android as depicted in the screenshots below.
Must Read: Jot Down Notes in Material Design Fashion With Material Notes: Colorful Notes App for Android
Material Islands in-depth look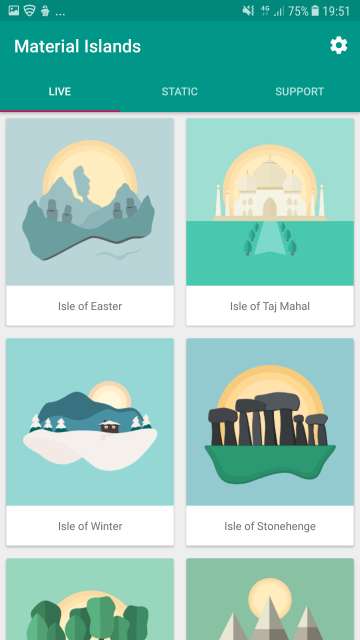 Live wallpapers change their color and shade to either light or dark based on the current time (morning, afternoon, evening or night). Neat!. This feature can be further customised in settings.
Do Not Miss: Secure Photo Viewer App – Safely Show your Photos and Videos to Others
Material Islands wallpapers in action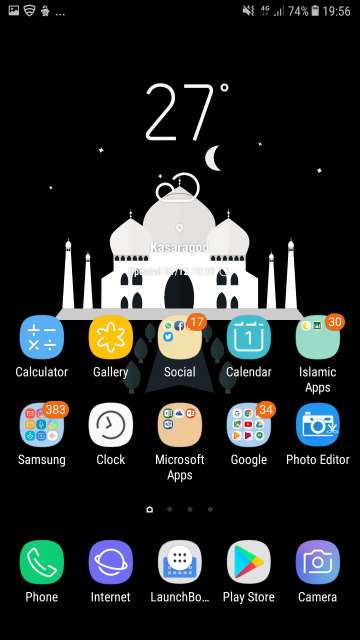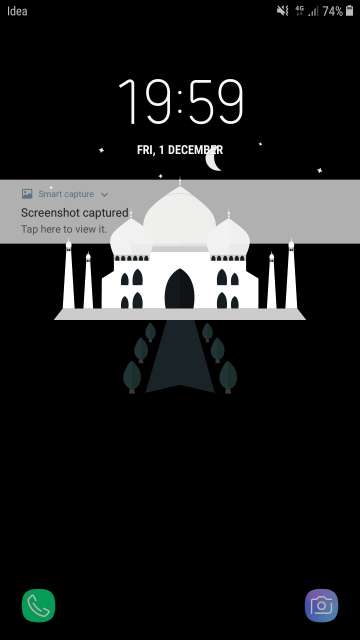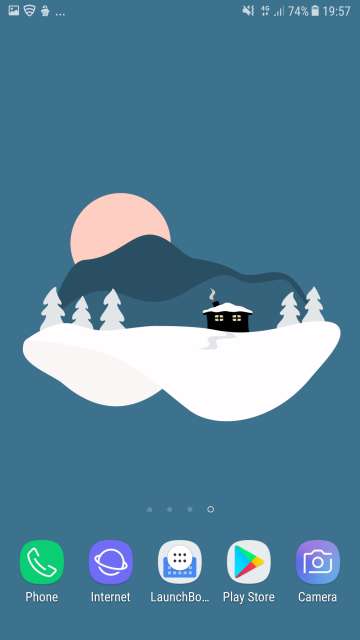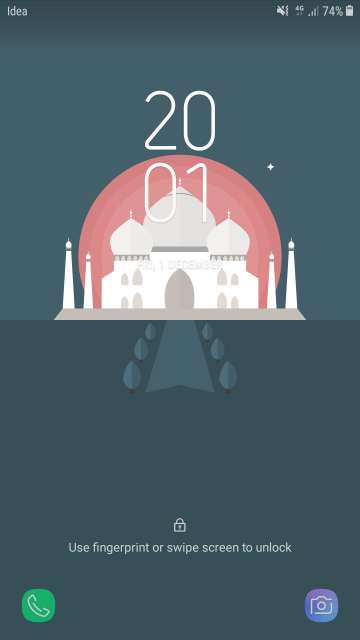 Settings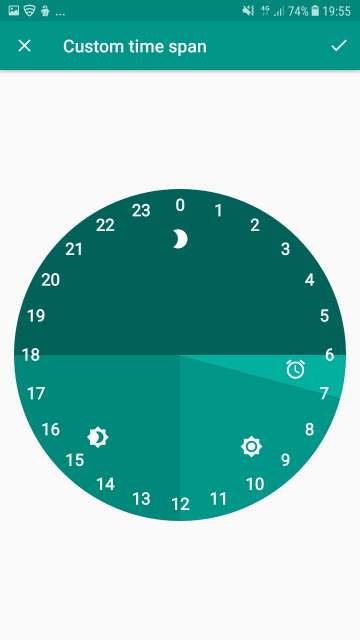 Conclusion
So here you go, Droidviewers and tech enthusiasts on an in-depth look at a beautiful and fresh feeling wallpaper app for Android. Kudos to the developer Jenny Hanell for such an amazing and well-built app. Moreover, I recommend all of you readers out there to give this wonderful app a try. Material Islands is one unique wallpaper app available in the Google Play Store. By the way, this app is completely free, as a result, does not even contain any in-app purchases.
Feel free to Chime in the comments section below on your take and experience with this neat little app. Download Material Islands via the Google Play Store link given below.
[googleplay url="https://play.google.com/store/apps/details?id=com.hippotech.materialislands"/]
Also Read: Forget the App Drawer, Launch Apps Blazingly Fast with LaunchBoard App for Android