Material design language for the user interface for Android debuted way back in 2014 on Android 5.0 lollipop. However, the same design language is being used to date on Android 8.0 oreo, albeit a bit more refined to keep it relatively fresh and modern. Material design is based on paper and ink. Designer Matias Duarte detailed that "Unlike real paper, our digital material can expand and reform intelligently. Material has physical surfaces and edges. Seams and shadows provide meaning about what you can touch". Speaking of Material Design, let me come to the main topic of this article. Today, I would like to take a look at an called Material Notes: Colorful Notes. This app is pretty much the same as any other note-taking app, but with a more colorful, vivid, and vibrant approach to notes in terms of its look and feel. Hence, inspired by the Android Material design language. Moreover, the app also provides you with the ability to lock every single note you have jotted or taken down with a 4 digit PIN.
Must Read: Read Your Favorite Webpages Offline and Save Data in Article Reader Offline
Enough said, let's dive straight into the screenshots to take an in-depth look at Material Notes: Colorful Notes below.
Material Notes: Colorful Notes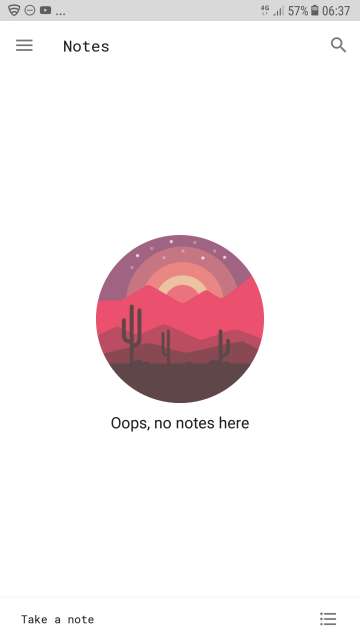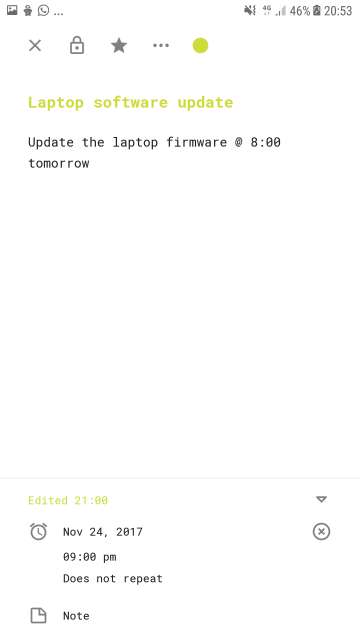 Do Not Miss: Get Back All Accidentally Cleared Notifications with Notification History
Reminders will appear in the notifications panel at a set date and time. Refer the first notification in the screenshot below.
Night mode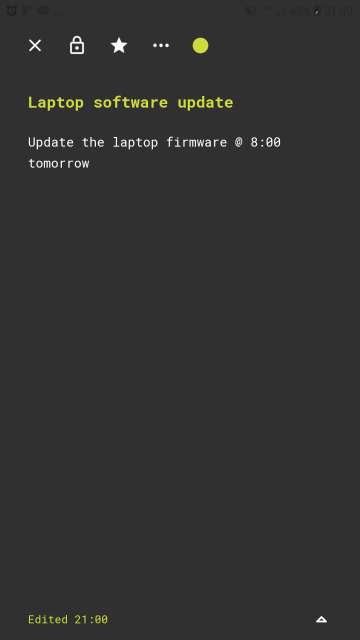 Settings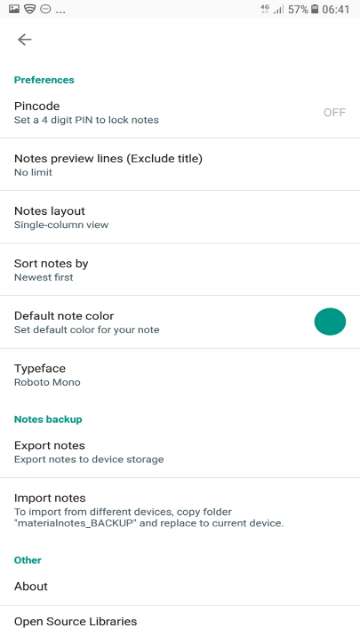 My thoughts and conclusion
And there you go Droidviewers and tech enthusiasts on an in-depth look at Material Notes: Colorful Notes app for Android. This is a very useful and beneficial note taking app that I would highly recommend to all you readers out there. Kudos to the developer cw fei for such an amazing and thoughtfully designed app. I thoroughly enjoyed using this app. Just three words: Beautiful, Clean, Functional.
Feel free to chime in the comments below on your take and experience with this neat little app. Download Material Notes: Colorful Notes via the Google Play Store link given below.
[googleplay url="https://play.google.com/store/apps/details?id=com.dinosaur.cwfei.materialnotes&hl=en"/]
Also Read: Get Stock Android Notification Shade on Any Android Device with Material Notification Shade