When it comes to customization in the smartphone world, the only Operating System that would come to your mind without any second thought would be Android. For tech enthusiasts, power users or casual users, Android is the one-stop OS for all of their needs compared to rival OS namely iOS. Ok, let's get to the main point of the article. We all have seen and used a lot of wonderful wallpaper apps out there in the Play Store. Today, I have bought to you yet another wonderful and amazing wallpaper app that has a huge collection of vibrant, vivid and rich wallpapers. The app is called Wolpepper.
Wolpepper features wallpapers and backgrounds directly taken from Unsplash.com servers. However, For those of you who don't know Unsplash.com, the website has a massive collection of wallpapers uploaded by a generous community of photographers.
Must Read: Convert Any Word, Phrase or Emoji Into Speech with Pronounce
Enough said, let's take an in-depth look at Wolpepper app and go through its features as depicted by screenshots below.
Wolpepper app in-depth look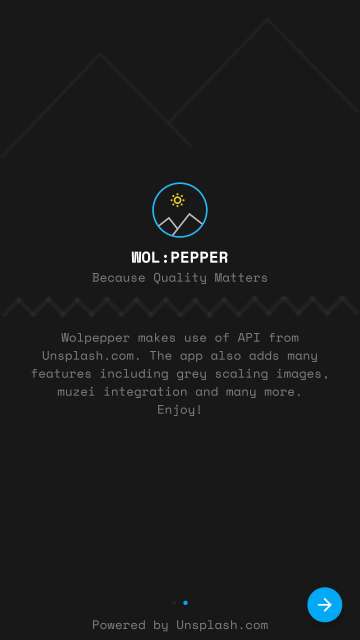 Wolpepper fetches beautiful wallpapers from Unsplash.com. Moreover, Wolpepper has Muzei integration, grey scaling images and many more. Enjoy!
Here, you have 4 tabs at the bottom namely New, Collections, Curated, and Categories. New tab shown above.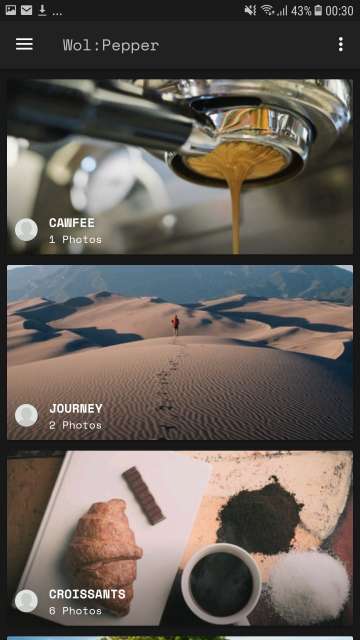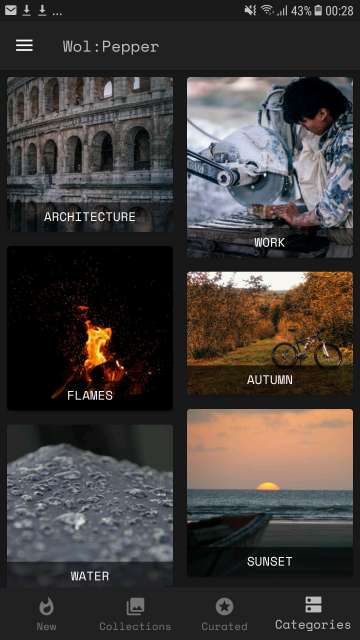 Tap on an image to be able to download, like or add it your Muzei live wallpaper list. However, to like an image, you have would have to sign in with your Unsplash account.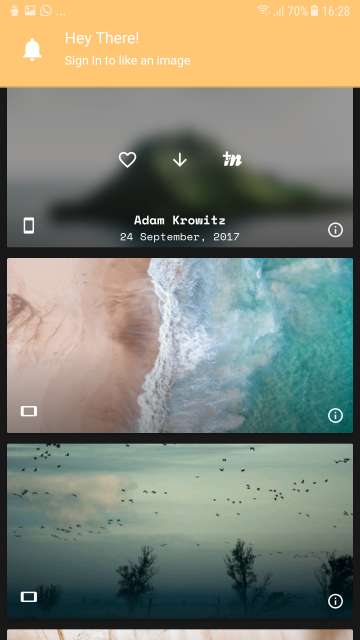 Locate and tap the three-dot button at the top right-hand corner of the app to sort out the images. You can sort it by the latest, oldest, popular, and random.
Do Not Miss: Convert Whatsapp Voice Messages Into Texts with Transcriber
Applying an image as wallpaper
Tap on an image to view it's details and the available options. Here, you have the option to download, apply grey scale and download. Moreover, you also have the option to set the image as wallpaper upon download, like, and share the image. Furthermore, you are also provided with the ability to see the metadata of an image.
Tap the blue button to know how many have seen the image, liked the image or downloaded the image. You could also tap the respective icons to download, like or set as wallpaper upon download. Neat!. Check out the screenshot below.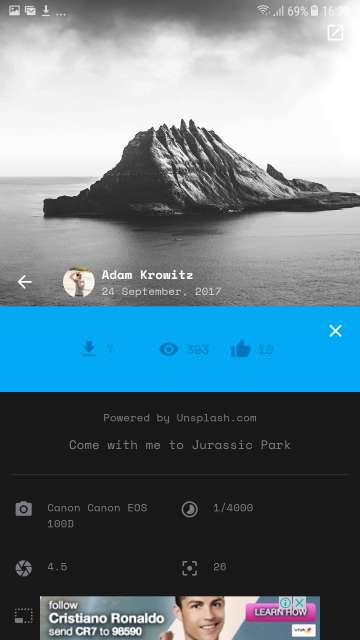 Tap the second button from the left to toggle grey scale and download an image. Also, tap the icon in the form of a paint roller or the third icon from the left to add effects and more to an image and apply it as a wallpaper. Moreover, tap and hold the same button to bring up a small menu that allows you to set an image as a contact photo, lock screen image and more. Checkout the screenshots below.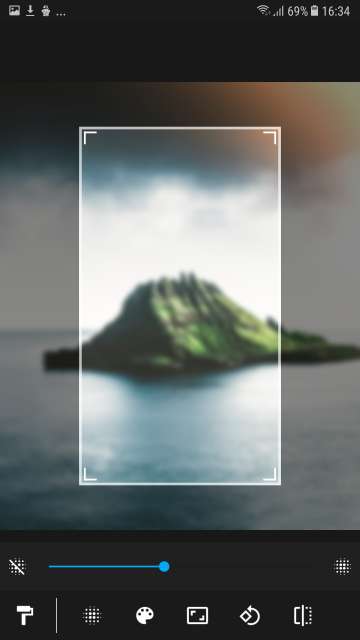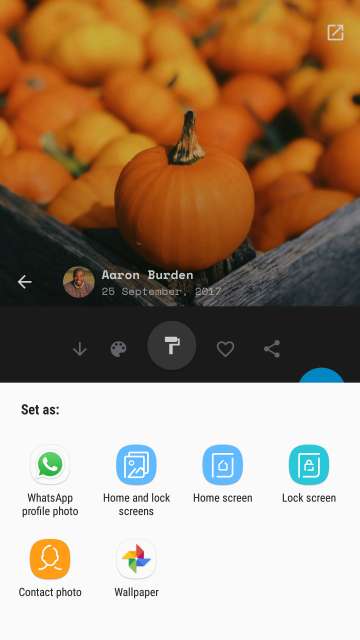 Settings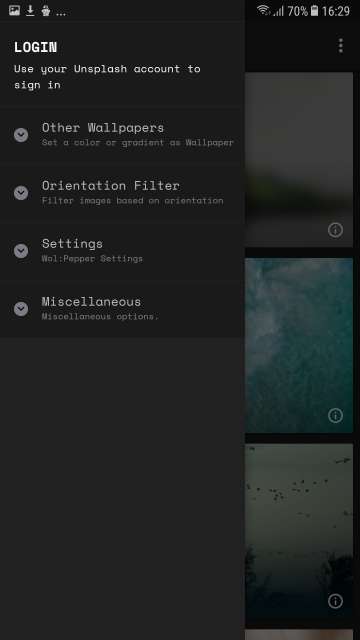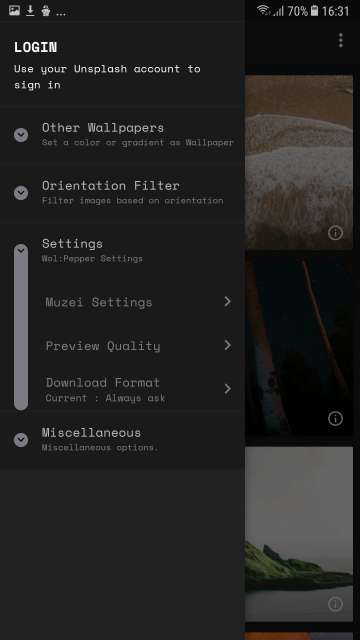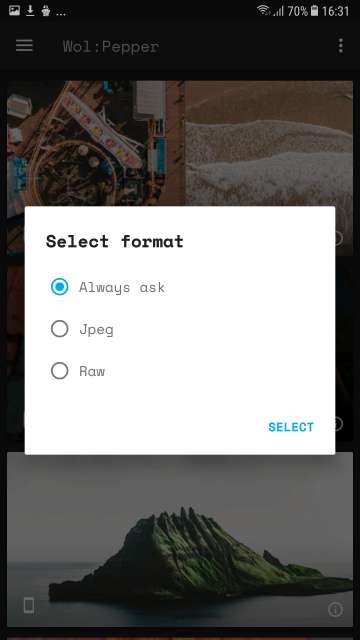 Upgrade to premium, send feedback, join the community. Furthermore, you could share Wolpepper app, check out the developer's other apps or tap About to know about Wolpepper.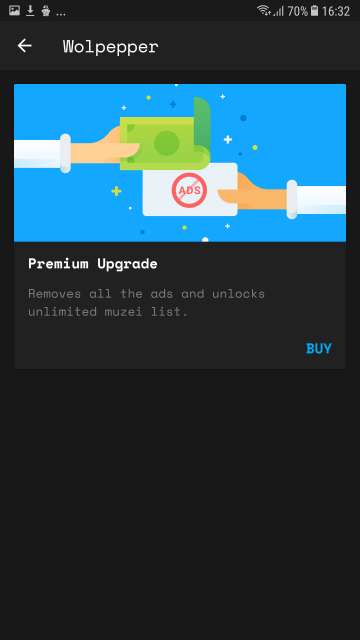 About Wolpepper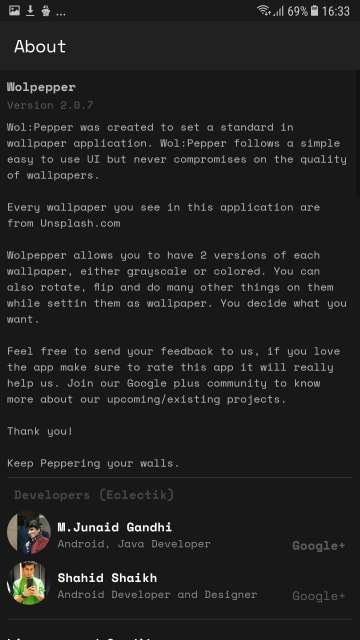 Conclusion
So there you go folks, on my take and an in-depth review of this neat little amazing app. Moreover, this app has one of the best and highest quality wallpapers out there sourced directly form Unsplash.com which is in fact, amazing. Kudos to the developers of Wolpepper for a highly functional, feature rich and easy to use the app.
Feel free to chime in the comments on your experience with and opinions about this app. Download Wolpepper via the link below.
[googleplay url="https://play.google.com/store/apps/details?id=com.eclectik.wolpepper"/]
Also Read: Get Galaxy Note 8's App Pair Feature on Any Android Device with Split-Screen Creato