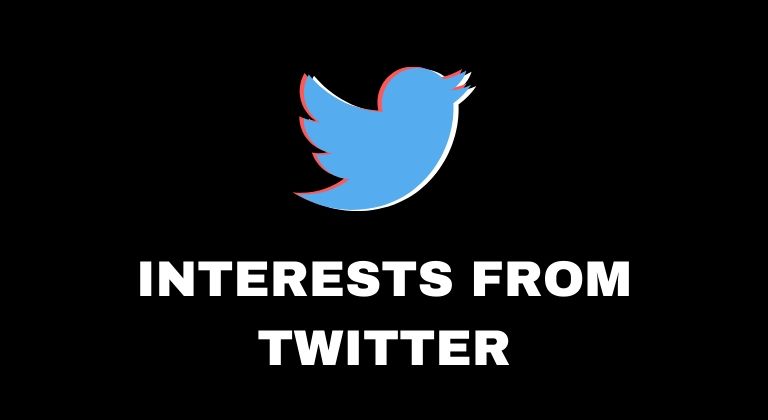 Most social media applications track every tap or click you make within the app. We'll you probably know that already. Fortunately, you can remove interests from Twitter. The micro-blogging platform automatically matches interests based on your activity on the platform. This helps advertisers to target the right people.
You would be surprised to see how many interests Twitter has matched to your profile if you haven't yet checked it out. Moreover, these interests are actually things you're interested in. Well, at least most of the time. You might notice a few interests from Twitter that you have no clue what it's about. Because of that, we're going to show you how you can customize or remove interests from Twitter. However, before that, you must also try the Lights Out dark mode on Twitter.
View and remove interests from Twitter
Follow the steps below to check out your interests from Twitter and how to customize them. I'm using the Twitter mobile app for the guide. However, you can follow these steps on a browser as well. In case you're a hardcore Twitter user, then these are Twitter add-ons you should definitely try.
Launch the Twitter app or log in to your Twitter account on a browser.
Swipe-in from the left edge of the screen and tap on Settings and privacy.
Tap on Account and then select Your Twitter data.
You should see an option called Interests and ads data. Tap on it.
Now select Interests from Twitter.
Depending on how often or how long you have been using Twitter, you should see a small or long list of all the interests the micro-blogging platform has matched to your profile.
The list is sorted from A – Z and you can view all your interests.
To remove an interest from your profile simply uncheck it by tapping on the interest.
Check out: Top 5 Twitter Clients for Android To Try
By performing the steps mentioned above, you can customize your interests from Twitter according to your preference. Although, deselecting interests does not mean you will not be served with ads. In fact, you will still see ads and promotions. However, most of them will be random ads for things you might not be interested in. Thus, we'd suggest only deselecting those interests that actually do not interest you.
Moreover, the changes will not be apparent instantly. It might take a while before you notice the changes in the types of ads or promotions you seen after customizing your interests. As you continue using the micro-blogging platform more interests would continue to pile up on your account. Hence, it's good to check out the interests from Twitter matched to your profile every once in a while. This will improve your experience on the platform as you can tailor the ads or promotions you see based on your interests.