Android Games
Although internal phone storage has increased throughout the years, the abundance of apps makes every MB matter. Today, we present you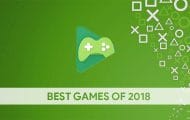 Here are the best Android Games of 2018. The Google Play Store welcomes thousands of new games every year but only a few of them leave
Here are 10 PUBG Mobile tips and tricks to help you become a battle royale master. Learn how to use the Gyroscope, enable peek and
Learn what's Gyroscope in PUBG Mobile? What is Gyroscope in PUBG Mobile and how to enable and tweak its sensitivity? Gyroscope is
If you've been looking for APK files for Games, you must do that as downloading Games from 3rd-party websites can have malware.
Smartphones are undoubtedly a part of our adult lives. However, there are people that debate on whether we should permit kids to play
When imagination and technology come together, everything becomes possible. The idea of merging the real and virtual worlds has always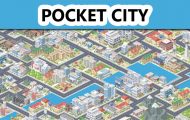 There are a lot of city-building games on the Google play store, and if you are into such games, you might have played a few yourself.