Looking for some Call Of Duty alternatives on mobile? In case you don't know, Call of Duty is already available on Android devices. But if you've tried it and aren't a fan, maybe you'll fall in love with some of these best Call Of Duty alternatives. Try these 10 games and you'll find them interesting.
1. PUBG Mobile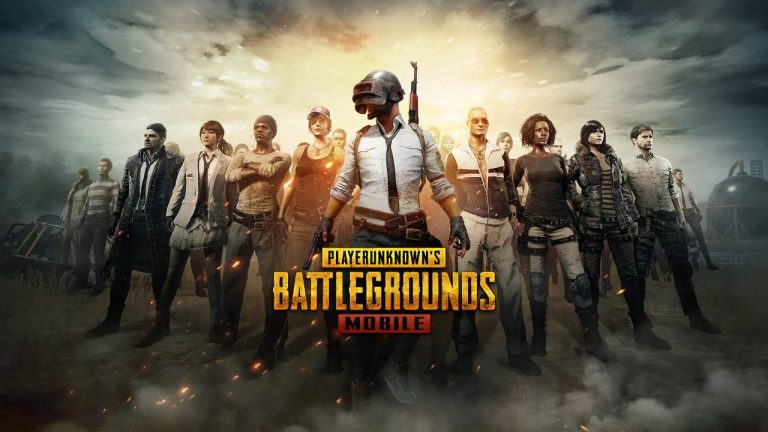 PUBG Mobile has been pretty popular since it launched and unlike on the PC and consoles, the rage hasn't quite died down just yet. It's the perfect alternative to Call of Duty on mobile except it has no storylines to play. You can create some in your mind if you're into that. But the basic premise is that 100 players are dropped onto an island full of guns and other ammunition. Your objective is to gather those and kill everyone, or at least, kill the last man standing other than you. PUBG mobile is free-to-play with in-game purchases.
This format has already proven to be the best revenue model for smartphone games with several popular titles like Clash of Clans. Fortnite, PUBG's biggest rival on PC, has also managed to dethrone PUBG as 'the battle royale game' on PC partly in thanks to the free-to-play model. The more PUBG you play, the more rewards you get allowing you to unlock more items. These are only for visual aesthetics and don't aid you in the game in any way. If you're willing, you can also purchase a ton of these items with real money. Do not forget to check out these PUBG Mobile tips and tricks.
[googleplay url="https://play.google.com/store/apps/details?id=com.tencent.ig"]
2. Fortnite
Fortnite on mobile is still known as Fotnite, not Fortnite Mobile. The reason is that it is a complete port of the PC version and everything from the in-game items, to the physics and the rules, remains the same, and so do the aesthetics. If you've played Fortnite on your PC or a console, you'd be hardpressed to find any differences between that and the mobile version. Fortnite takes the second spot here because, despite the successful port of the PC game, it isn't as popular on mobile as PUBG. A good reason for that might be the discovery factor. Fortnite is not available on the Play Store so a good number of Android users who don't read tech blogs will never know it exists.
Another reason is that unlike PUBG Mobile which was so popular they had to port this mobile game officially to the PC, Fortnite is not that great on Android. Most phones might struggle to run it despite packing-in capable hardware. The game is just not optimized for as many devices. If you do have an Android flagship, especially from Samsung though, you shouldn't find much trouble with the game.
3. Modern Combat 5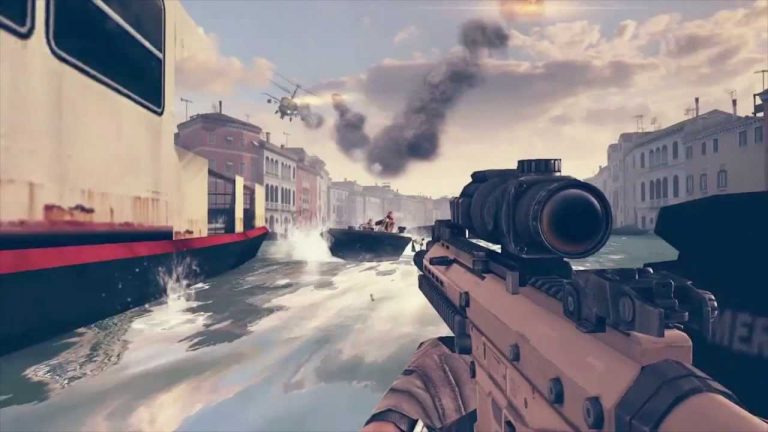 Modern Combat has been one of the popular Call Of Duty alternatives on Android available for quite a while now. This is the fifth installment in the series as the name suggests. Modern Combat 5: Blackout is certainly one of those games that rais the standard for everybody else. The story is not quite as compelling but the visuals, the graphics, and the way certain levels are set are sure to take you on an action-packed ride. If you can manage to play it on a bigger screen, the game feels nothing short of a full-fledged console or PC AAA title. It's probably the closest to a Call of Duty alternative on your phone as you'll get.
The game features a fast-paced campaign mode to save your world from destruction. Players can also quickly jump right into multiplayer where you will have to go head-to-head against other players from around the world. Multiplayer is where the game resembles Call of Duty the most.
Don't Miss: 5 Best Local Multiplayer Games for Android
[googleplay url="https://play.google.com/store/apps/details?id=com.gameloft.android.ANMP.GloftM5HM"]
4. Frontline Commando: D-Day
Frontline Commando: D-Day is one of the best Call of Duty alternatives on Android. It's not quite exactly the same in terms of openness but it is a war game, and it has guns and it's extremely fun. The sequel to the original, Frontline Commando, this war game takes place in the World War II setting. The amazing yesteryear console-level graphics and the slick touch controls make it a stunning war-themed third-person shooter. The game features real-life guns and even places like Utah and Omaha beaches are modeled exactly like the real places.
There are over 100 levels and they're not easy. All of these factors together make the game engaging and just the right amount of tough. It's a highly recommended game even if you're into any third-person shooters, and not necessarily just warm games.
[googleplay url="https://play.google.com/store/apps/details?id=com.glu.flcn_new"]
5. Knives Out – No rules, just fight!
Knives Out is another Battle Royale game that can be a great Call of Duty alternative on mobile. It has been around longer than PUBG, but the reason you may have never heard of it is that the initial experience was pretty laggy. With more than a few years of development and being around though, the game has come a long way since then.
The overall theme is the same as that of any Battle Royale, but the game mechanics and maps are unique. And no need to worry, the game does involve gunfights despite the title. The game takes place in the city of Tokyo, unlike the abandoned islands in PUBG or Fortnite. It also has a pretty Japanese theme through and through.
[googleplay url="https://play.google.com/store/apps/details?id=com.netease.ko"]
6. Brothers in Arms 3
The original Brother in Arms was amongst the best Gameloft games. The third iteration, as you would guess, is an action-packed war game but it is described mostly as an arcade shooter. The mobile version can't really be compared to the PC counterpart. But it's an enjoyable first-person shooter for your Android. There's not much in terms of story in this one but if you enjoy some mindless shooting action, the third game in the installment is still decent.
Most importantly, it's an action-packed shooter that comes in exactly at 62 MB as of the latest version yet. Missions are linear but they have some variety to make sure players don't get bored. Therefore, it is suitable for most Android smartphones, not just flagships.
[googleplay url="https://play.google.com/store/apps/details?id=com.gameloft.android.ANMP.GloftA3HM"]
7. Garena Free Fire
Garena Free Fire is yet another PUBG like battle royale, or survival shooter game with a few changes. Those changes being that it features 10+ minute matches with about 50 players instead of the full 30-minute matches with 100 players. The less amount of time means everyone is rushing to battle and there's less time to aimlessly wander. As a result, the game is more exciting and action-packed.
The short 10-minute gameplay also means it's great for playing during a lunch break or any other short breaks you may have. Like any other game of this kind, there are plenty of guns to choose from, and various ways for you to be the last man standing. The game is also a visual spectacle featuring some of the best graphics in any battle royale games. It is being constantly updated with new maps, textures, guns, and items.
Must Read: How to Enable Dark Mode in Google Play Store
[googleplay url="https://play.google.com/store/apps/details?id=com.dts.freefireth"]
8. Critical Ops: Multiplayer FPS
Critical Ops is more of a Counter-Strike clone than a Call of Duty alternative. But considering the fact that Counter-Strike and Call of Duty share a few similarities, Critical Ops and Call of Duty do too. This mobile game turns to the basics of first-person shooters. It features three game modes: Defuse, Team Deathmatch, and Gun Game. Defuse works a lot like Counter-Strike. There are two teams, one with the goal to detonate the bomb while the other's goal is to keep that from happening, i.e., defuse the bomb.
Team Deathmatch is more like the new battle royale games except it's not the last man standing so much as the last team standing.  There are still two teams who battle it out until one team obliterates the other completely. Gun game also features two teams fighting each other except each player from both teams work their own way through all the weapons in the game. To top that off there are quick games, ranked games, custom games. You can play anyhow you want.
[googleplay url="https://play.google.com/store/apps/details?id=com.criticalforceentertainment.criticalops"]
9. Sniper Fury
Sniper Fury is a first-person shooter alternative to Call Of Duty made by Gameloft. The game includes over 130 missions set in exotic locations. You will fight against soldiers, armored vehicles, air units, and many more enemy classes as you get to experience cool "bullet time" effects and observe your sniper headshots in slow motion. There are a few atmospheric effects in the game to make it more challenging such as sandstorms, blizzards, rainstorms, etc.
Players will get to use rifles, assault rifles, railguns, and top-secret weaponry to progress through the game. You can also gather components to upgrade and personalize your weapons. There's also an exciting PvP mode where you will tear down other player's defenses and build a strong team to keep your loot safe.
[googleplay url="https://play.google.com/store/apps/details?id=com.gameloft.android.ANMP.GloftFWHM"]
10. Guns of Boom
In terms of aesthetics, Guns of Boom will look a lot like Fortnite's baby, but it is not a battle royale game unlike many others on this list. It's a competitive PvP FPS game where you just have to shoot down the other player. Even though there aren't 100s of players, the game has a fast pace which is more exciting that the likes of PUBG.
The controls are intuitive, easy to learn, and difficult to master. The game's graphics may not be ultra-realistic but they are high-quality still while maintaining support for older, less powerful devices. There is also a team PvP mode so you can have some Team vs Team fun and crush your opponents with your buddies.
[googleplay url="https://play.google.com/store/apps/details?id=com.gameinsight.gobandroid"]