Android Games
If you've been looking for APK files for Games, you must do that as downloading Games from 3rd-party websites can have malware.
Smartphones are undoubtedly a part of our adult lives. However, there are people that debate on whether we should permit kids to play
When imagination and technology come together, everything becomes possible. The idea of merging the real and virtual worlds has always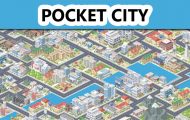 There are a lot of city-building games on the Google play store, and if you are into such games, you might have played a few yourself.
Some of the best Android games are paid ones. It's true that you have to spend some money to get quality products. Here are 5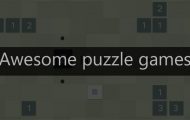 Puzzle games have always been one of my favorite categories. They are fun to play & put your brain to work with little tasks. Here
Welcome to the latest round-up of DroidViews Weekly. There are tons of apps and games in the Google Play Store and hundreds are added
Gaming is one of the best time killing activity you can do on your Android device. My favorite mobile gaming category is a platformer.