The most advanced technology innovation to happen in recent times has been the touchscreen we see today in most of the devices we interact with. Now, speaking of touchscreen, we all know that Apple, the company behind the iPhone was the one who launched the first device in the world with a capacitive touchscreen way back in 2007. Back then, navigating the user interface on a phone just by touching the software was out of the world. However, fast forward to ten years, that is today, touchscreens are the only way to interact with our gadgets. Moreover, today touchscreens have become cheaper to manufacture or produce. As a result, today, they are available in most or a wide range of electronic gadgets. Keeping touchscreens in mind, I would like to show you all an app called Blocky. Blocky allows you to disable or lock the touchscreen of your device from unauthorized use or accidental touches or presses.
The app I mentioned above would come in handy when you would like to hand over your device to your kids. Checkout the screenshots below to know more.
Must Read: Launch Apps Based on a Situation with Taskzy App for Android
Blocky: Touchscreen Blocker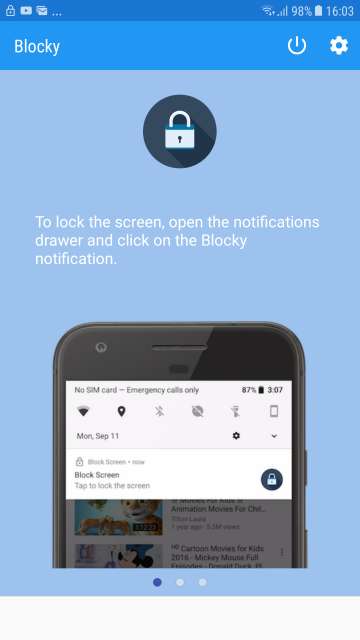 Do Not Miss: Get Vibrant, Vivid and Rich Wallpapers with Wolpepper App for Android
Let's take a look at the app in action.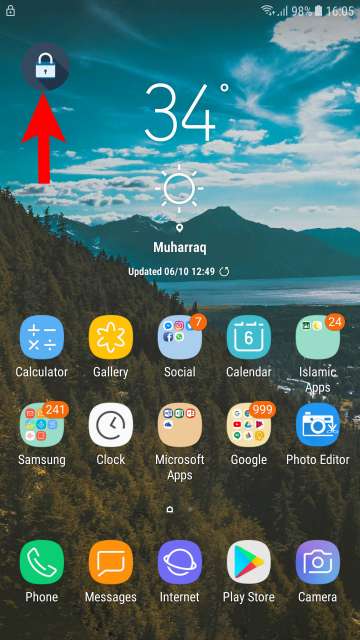 Conclusion
So here you go folks on my review of an app called Blocky that would come in handy when you hand over your device to kids. Useful when your kids are watching cartoon and at the same time they don't press or tap the screen accidentally and mess up your device.
Feel free to chime in the comments and let me know your take on and experience with this simple and neat little app. Download via the Google Play Store link given below.
Also Read: Convert Any Word, Phrase or Emoji Into Speech with Pronounce App for Android