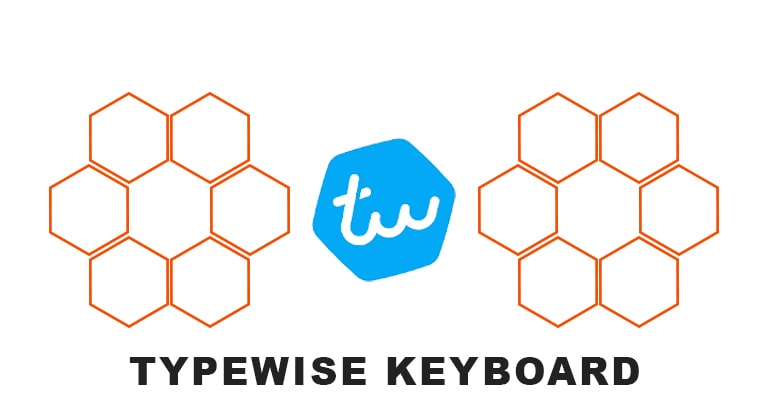 Gboard is one of the best keyboard applications for Android. However, if you often end up making a bunch of typos, then you might want to check out this keyboard application called Typewise Keyboard. The unique keyboard app claims to reduce typos by up to 80 percent. Although, before you install your favorite keyboard app and download Typewise Keyboard, there are a few things you should know. This is a rebranded keyboard application that was first launched in 2016 with the name WIRO Keyboard. I remember purchasing the WIRO Keyboard app back in 2016 and eventually ended up switching to Gboard.
Nonetheless, the app is back with a new name and more importantly, the PRO version Typewise Keyboard will be available for free to those who previously purchased WIRO Keyboard. Fortunately, you can try out Typewise Keyboard without having to purchase the PRO version. Therefore, there's no harm in checking out the app that claims to reduce typos by 80 percent. Another fun fact to know is that the app started as a Kickstarter campaign. Nevertheless, here's what you need to know about Typewise Keyboard.
Typewise Keyboard layout
Unlike most other keyboard apps that make use of the traditional keyboard layout, Typewise Keyboard claims to be designed for smartphones. The hexagon layout offers 70% larger keys which is one of the main reasons why it's effective at reducing typos. Moreover, the autocorrect function also helps in correcting any typo you make. Of course, it will take you a while to get used to the new keyboard layout.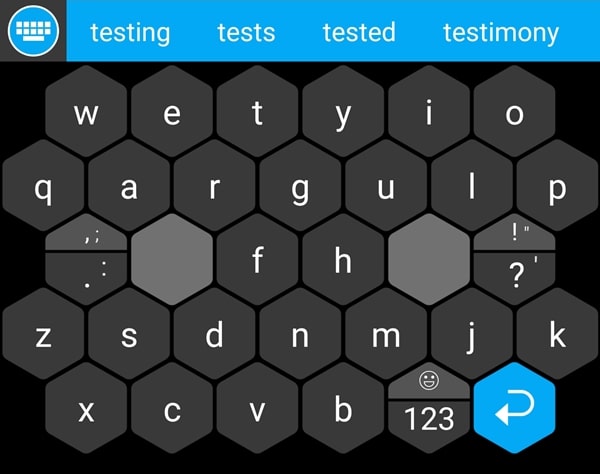 The first time you launch Typewise Keyboard on your smartphone, you'll be greeted by a quick tutorial. I suggest going through the entire tutorial to fully understand all the features of the keyboard application. Moreover, it will also allow you to familiarize yourself with the new layout. As a bonus, you can also switch back to the traditional keyboard layout with just a tap. Although, that defeats the purpose of the application since there are better keyboard apps that make use of the traditional keyboard layout.
Other useful features
There are several other useful features included in Typewise Keyboard. You can launch the Typewise Keyboard app and play a game that helps you improve your typing speed and accuracy. This is useful for first-time users as it helps build 'muscle memory'. The app also comes with a bunch of additional themes for you to change the appearance of the keyboard. And there's a dark mode too that helps reduce eye strain at night. The keyboard does also supports swipe actions and users can delete words or move around the cursor as well with gestures.
There are also several other advanced settings that you can change to personalize the typing experience. Within the advanced settings, you can even switch the Emoji Style from Native, iOS, or EmojiOne. There is also a Tablet Mode which makes the keyboard more useable on tablets.
For users who are concerned about privacy, Typewise Keyboard runs only on the device and is not linked to any cloud service. Additionally, the application does not require any permissions to run. Therefore your contacts, GPS, calendar and other information will not be used by the app.
Final thoughts on Typewise Keyboard
While the keyboard application does offer a unique typing experience, I'd suggest first giving the app a try instead of replacing your current keyboard. On the other hand, if you're comfortable and quick on a traditional keyboard app, there's not much to gain by switching to Typewise Keyboard. However, if you're someone who finds it difficult to type on your smartphone, then I highly recommend checking out Typewise Keyboard. The app is free to download, however, you can purchase the lifetime PRO version to unlock a few extra features.
Read next: Type With Confidence with Grammarly Keyboard for Android