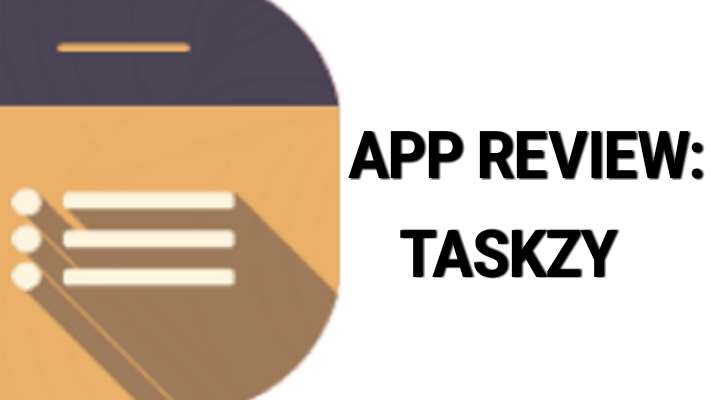 There is no denying the fact that Android is the only Operating System in the smartphone space that offers endless customisation capabilities. From wallpapers and icon packs to themes, launchers and different types of apps and settings, Android has you covered. Moreover, at present the only mobile Operating System that competes head to head with Android is iOS, which in terms of customisation in comparison to Android is miles and miles behind. In fact, Android is unparalleled in terms of advanced features and full fledged customisation. Let's get to the point of this article, have you ever wondered of how great it would be if you could launch an application based on a situation or context?. For example, when you would connect an earphone, YouTube or the media player could be launched automatically. Today, I would like to show you an app called Taskzy that launches an app based on a context or situation.
Taskzy uses Awareness API to launch apps or perform tasks based on contexts such as location, accessories connected to your device, your body movements and much more.
Enough said, let's take an in-depth look at the app and go through its features as depicted by the screenshots below.
Must Read: Get Vibrant, Vivid and Rich Wallpapers with Wolpepper App for Android
Taskzy initialisation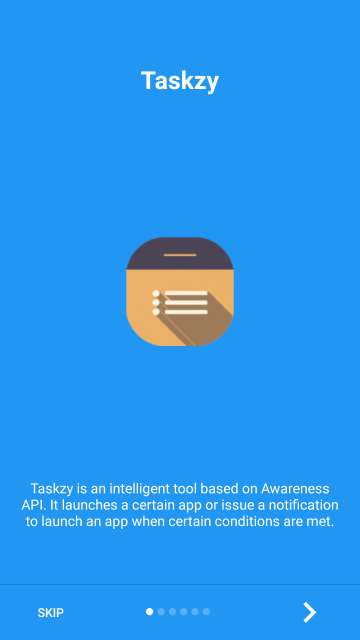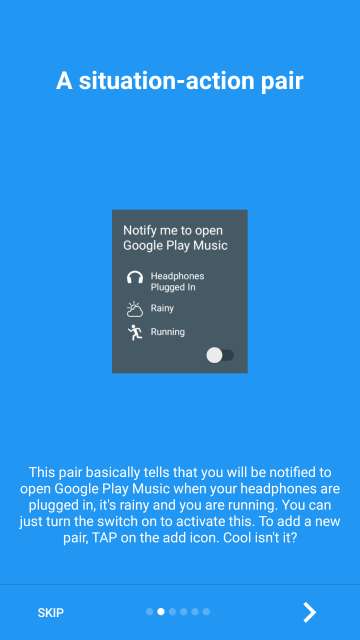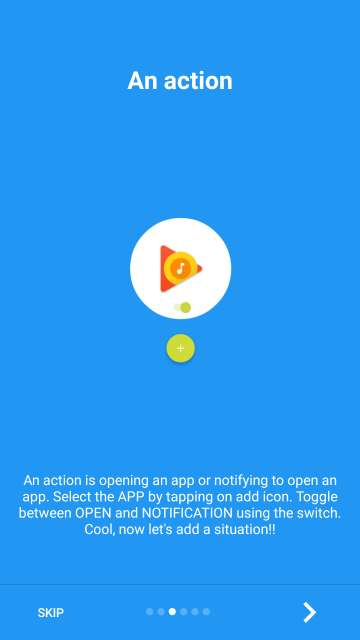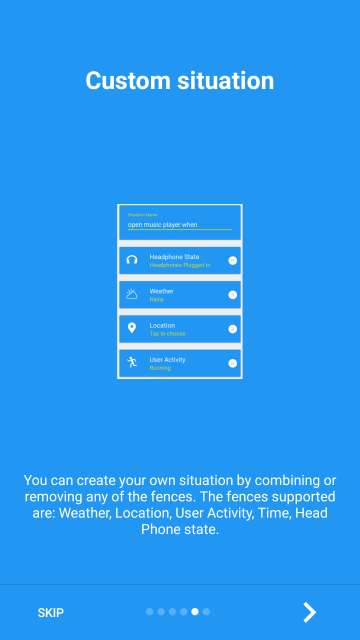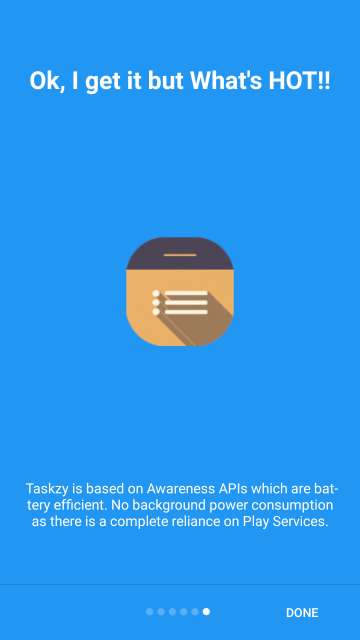 Do Not Miss: Convert Any Word, Phrase or Emoji Into Speech with Pronounce App for Android
Taskzy features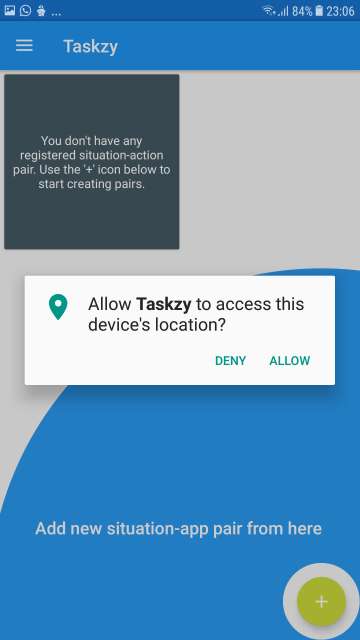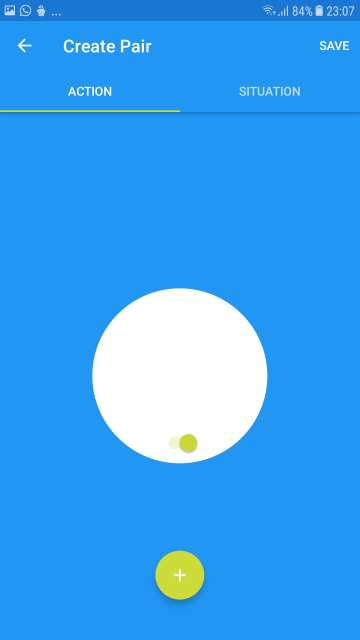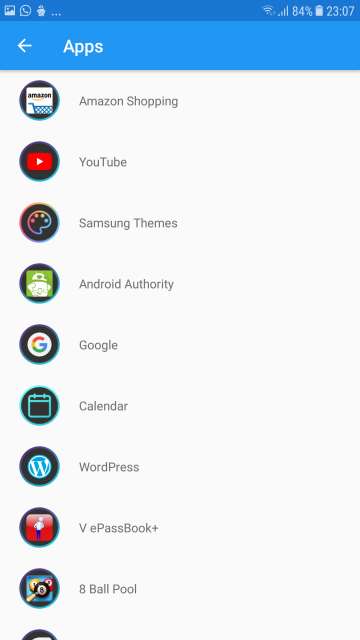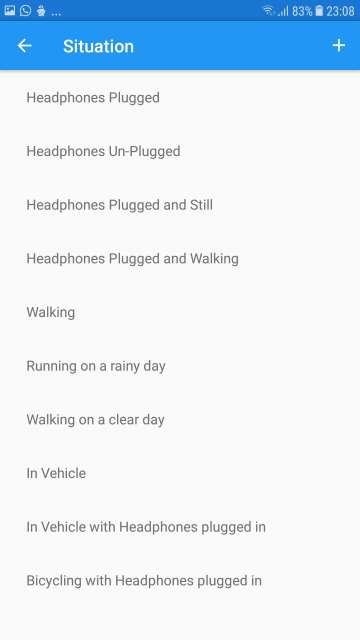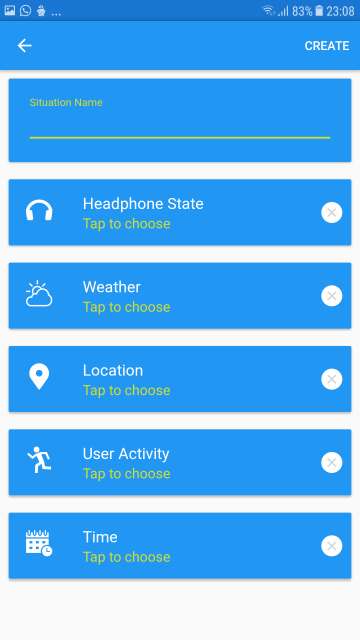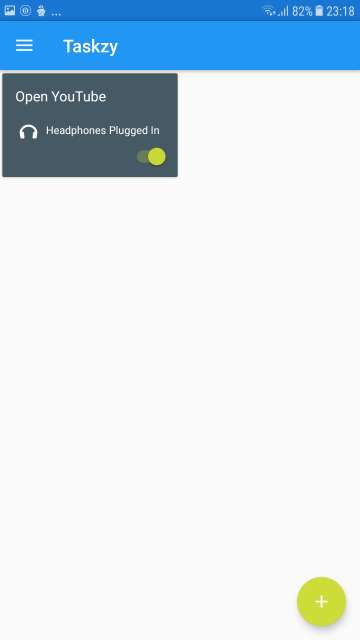 Conclusion
So here it is folks, an in-depth review of the super convenient app called Taskzy. Taskzy makes use of an Awareness API to perform actions or open apps based on the situation which is a nifty little feature. Moreover, Kudos to the developer Divya Vikash for such an amazing app.
All you Droidviewers and tech enthusiasts, feel free to chime in the comments section below on your experience with and take on this neat little app. Download Taskzy via the Google Play Store link given below.
Also Read: Test Your Internet Speed with Meteor App for Android