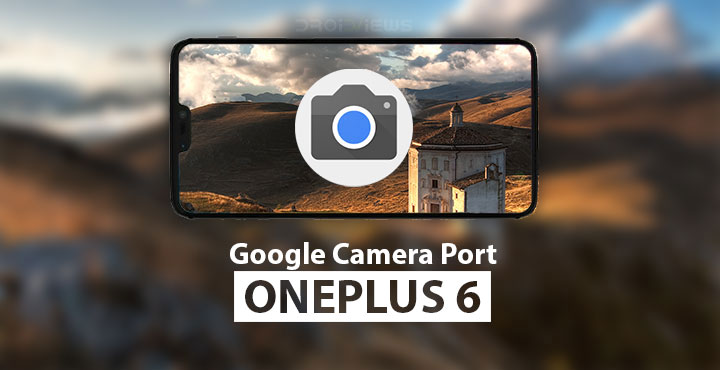 Since the launch of the first generation Pixel smartphones, Google has made it clear that they're big players when it comes to smartphone photography. Much of that is due to Google's deep understanding of image processing, that is the software aspect of a digital photo. We've seen how a single lens is just enough for Google's smartphones to produce best in class images, competing with devices with dual or triple lenses. Fortunately, Google's smartphones are also the most popular amongst developers. This is why we've had ports of the Google Camera app for various devices for quite some time. That is now also true for the OnePlus 6 as you can now install and enjoy the Google Camera on OnePlus 6.
The most interesting of the features of Google Camera is perhaps the HDR+ image processing. Thanks to several Google Camera ports by several developers, the HDR+ technology made it to many non-Pixel devices in various capacities. The OnePlus 6, running Snapdragon 845 was recently released and a Google Camera port for the device was being worked on by cstark27  The developer has been at it for almost two months now and the port is finally almost ready. Through several updates, a number of bugs have been fixed over the months.
What works in Google Camera Port?
Works
Rear HDR+ Capture
Front HDR+ Capture
Lens Blur
Panorama
PhotoSphere
Google Lens
Issues
The biggest concern for many was an unexpected tint in images captured by the ported Google Camera. This was a bug common on all Snapdragon 845 devices. Another developer who goes by the name defcomg managed to fix it and the fix has made its way to the port for OnePlus 6. An update was released once again only a couple of days ago that pretty much fixes the tinting problem.
The port is still not perfect but it is almost ready to replace the stock OnePlus camera on your device. HDR+ works on both the front and the rear cameras, Panorama works and so do Lens Blur and Photosphere. Moreover, Google Lens is also incorporated into the port. The only real issue still left to tackle is the portrait mode. If you try Portrait mode the app camera freezes or crashes or both.
When the app is installed you can go ahead and start using it. You might not notice it at first, but the Camera app interface only loads up with a 16:9 aspect ratio instead of the device's default 19:9. The Motion photos feature also doesn't seem to work, or at least I couldn't get it to work.
In low light environments, the app suffers from autofocusing issues as well. These are issues not listed by the developer but are very real. And finally slow-motion doesn't work either. As soon as you try it the app crashes but at least that is better than freezing. Hopefully, further updates will soon solve these issues.
Possible tint fix
In the odd chance that you're still facing tinting issues, clear app data for Google Camera and reboot your device. Go to Settings > Apps & notifications > Camera (Google Camera) > Storage > CLEAR STORAGE.
Download Google Camera Port APK
Don't miss: xXx NoLimits Magisk Mod Adds Several Features to OnePlus 6
Install Google Camera on OnePlus 6
Like many other Google Camera ports, you don't need a rooted device to enjoy the benefits of this one either. All you need to do is enable Install unknown apps permission for your browser. Before Android Oreo, this setting was universal and known as Unknown sources located under Settings > Security. With Android Oreo, Google has specified this setting to individual apps. This means only the apps that you allow can install APK files on your device. You can read more about it and learn how to grant apps the permission to Install unknown apps here. Even if you don't enable this setting already, you'll be asked to do so at the time of installation.
Download the Google Camera APK linked above. Once the download is complete, tap on the download complete notification and select INSTALL. If you hadn't granted your browser the permission to Install unknown apps before, you'll be asked to do so now before you are allowed to tap INSTALL.