Any Samsung lover would definitely go crazy over Samsung S20's new super steady features. This little gem comes neatly tucked into the S20 camera phone. Without a doubt, the super steady S20's feature is a major stride in smartphone photography from what we've seen from android tech so far. It doesn't matter how long you've used Samsung — these features will take you by surprise.
How to Master Samsung S20's Super Steady Features
It doesn't matter whether you prefer the Galaxy S20, Galaxy S20 Plus, or Galaxy S20 Ultra; you'll be able to sample Samsung's super steady features and its superb camera with any of them.
The super steady feature allows you to take a crystal clear, crisp picture of any object. You can actually do this even when you're riding in your car and trying to capture a picture of a moving object. Let's quickly dive into exploring the best ways to use the Samsung super steady features with your camera phone.
Setting up the new Galaxy S20 is pretty straightforward. You'll know this if you've already owned a Samsung before. Interestingly, most of the new features that the company has woven into its latest product are not entirely new. Surprisingly, many features are generally borrowed from previous products, including the Galaxy S9 and Galaxy S10.
Use the S20 Super Steady Features to Check Out the Space Zoom Experience
Interestingly, the space zoom feature is exclusive to the Galaxy S20 Ultra. The phone's rear cameras are designed to support the unique Samsung Space Zoom. The latter features a combination of 10 X digital zooming and the 10 X optical. Believe it or not, these features will virtually move the subject right in front of you for the perfect picture.
You can use the Space Zoom in two ways:
Press the "Cameras Photo Mode" display to turn on "Space Zoom."
To zoom in, spread your forefinger and thumb apart. To zoom-out, pinch them together.
You'll reach a 25X combined magnification. A rectangle will appear on the upper right corner, indicating the zoomed-out view.
Alternatively:
Go to the screen's "right feature" (for landscape shooting) or "bottom feature" (for portrait shots.)
Get the "7 preset zoom levels" (ranging from 100 X to 0.5 magnification factor).
To adjust zoom, tap on these.
Use Samsung S20's 120 Hz Features to Shoot Crisp, Crystal Clear Pictures
Okay, if we're being totally honest, this is definitely one of the coolest features you get to try out with the Galaxy S20 camera phone. With it, you can get a fresh 120 Hz display, which helps you shoot crystal clear images. Actually, this feature is capable of refreshing images with twice as much speed as most phones. Once you turn it on, you'll see a smoother gaming and video experience with your phone.
However, be aware that it comes at a cost since the battery's longevity is compromised. Regardless, most photography enthusiasts would consider this a small price to pay for shooting with the beautiful S20 experience.
How to Upgrade Your Device for the 120 Hz Refresh Rate
Go to "Settings" (Display section).
Click on "Motion Smoothness."
Open it (You'll find images of two phones, on the left is 60 Hz, on the right 120 Hz).
Choose "High Refresh Rate" at the bottom section (120 Hz).
You cannot use the 120 Hz with the device's maximum resolution at 3200 x 1440. This means you have to use either FHD+ (2400 x 1080) or 1600 x 720) or FHD+ resolutions.
Turn on the Single Take to Unlock the S20 Camera App Features & Sharp Images
The latest Samsung S20 comes with multiple cameras attached to the back. The S20 Ultra and the S20 Plus come with four cameras while the S20 has three. With these, you can enjoy an array of exciting shooting modes.
In fact, you'll learn how easy it is to have a fantastic photoshoot with just your S20 camera. It doesn't matter if you don't know the difference between a bus stop and an F stop. With the Single Take mode, you can reel off five photos and 2 ten second video clips with various special effects. These include a cropped or ultra-wide shot. And the S20 camera's AI will even help you pick out the best shot!
How to Activate the Single Take Mode
Go to the "Camera App."
Choose "Single Take" (you'll find this along the lower section of the screen in the icon row).
Now, proceed to "Shoot."
Go to the "Phone Gallery."
Select your "favorite shot" (You'll also see the camera's choice for favorite. It appears with a crown on the upper right corner).
Use the Galaxy S20 Super Steady Features for White Balance and Screen Mode
You can get the remarkable AMOLED screen using the S20, regardless of whether you're using a 6.2-inch or 6.7-inch S20 phone. This type of screen looks really good when used in various lighting states.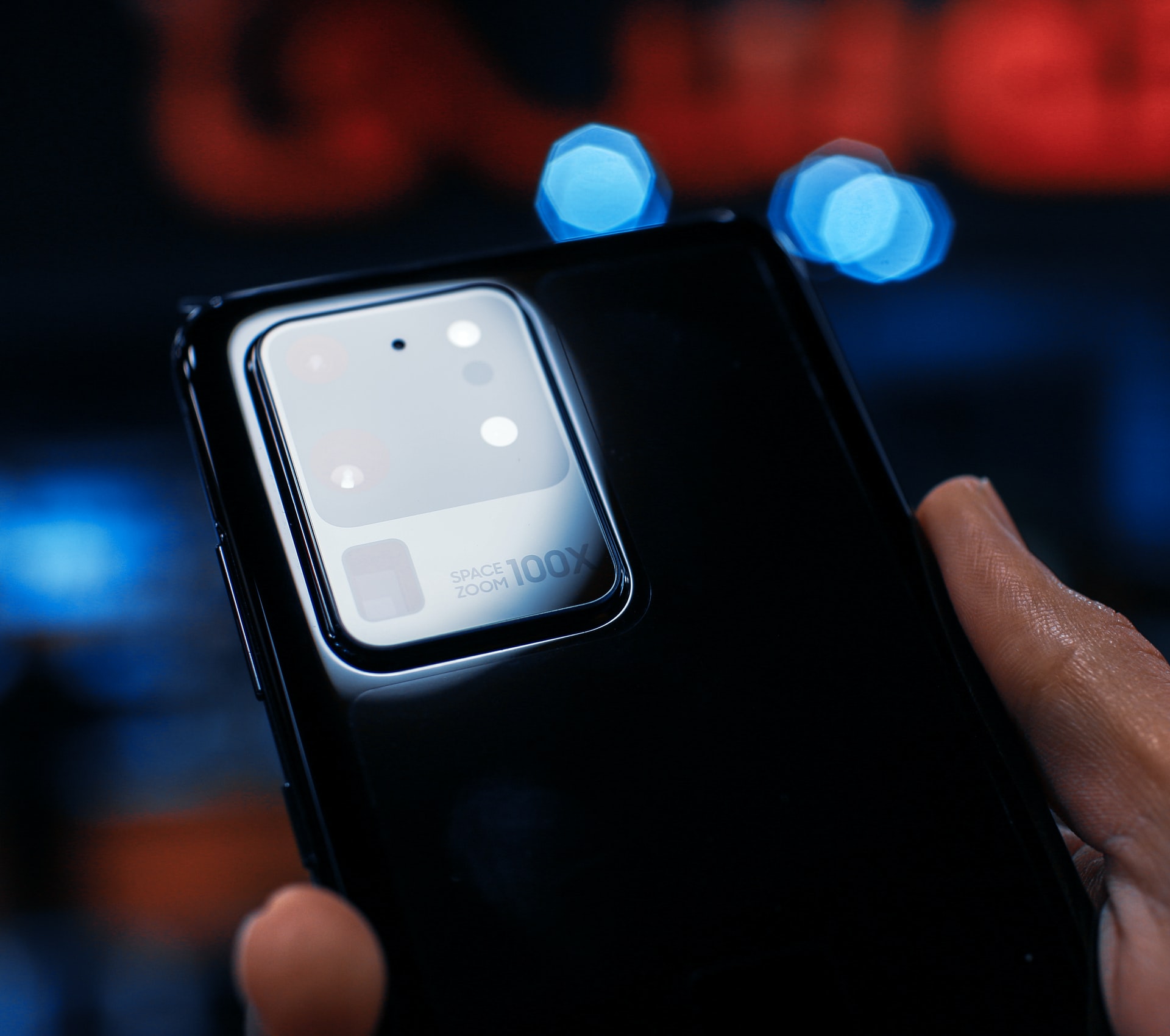 Generally, you'll have your phone set either to the color balance or natural. If you find this to be a little too flat and boring, you'll want to give the S20's vivid screen mode a try. It usually features more saturated and vibrant colors. This is how to adjust the look of the S20 screen:
Go to the section for "Display Screen Mode."
Select "Vivid."
Activate the "settings" for five white balance (move the slider towards the right to get a warmer, more orange look. Slide it to the left to get a cooler, bluer look).
Click on "Advanced Settings." The screen will change to blue, red, and green levels. In this way, you can tweak the screen to become precisely what you want.
Conclusion
Clearly, the new Samsung GalaxyS20 series comes with a bonus on top of its unique camera capacity. There are many ways to enjoy S20's super steady features. And if you're new to photography or to Samsung, you'll find the latest features really easy to use.
With just a little practice, you'll learn how to maximize the Galaxy S20's remarkable, new and versatile super steady features.