If you've been following, you'd know how we bring some of the best, paid games and other apps that temporarily go free on the Play Store. We've shared how you can find all the apps on sale using certain other apps. This week on the Play Store there aren't many paid apps that are available for free. The list is mostly occupied by games. There are quite a few great paid Android games for free on the Play Store this week.
Stickman Legends: Shadow War Offline Fighting Game
[googleplay url="https://play.google.com/store/apps/details?id=com.zitga.ninja.stickman.legends.shadow.wars"]
Stickman games are pretty popular not only because they are fun to play but they also allow the developers room to focus on other aspects of the game than the look of the characters if they so choose. Stickman Legends gets creative with the stickman concept though and you can find plenty of interesting looking characters in the game.
The game describes itself as a "classic mix of Role-playing game (RPG) and Player vs Player (PvP)." It's a completely offline game so you can play it even when you don't have internet access. As a stickman ninja warrior, you get plenty of abilities to dump on your opponents. There are countless of those in the game. The more you level up the more abilities you can have.
It's a fun game to carry around on your phone with you. If you don't like something, the developers are known to be pretty friendly as well. This is a paid android game that fully deserves the $0.99 price tag it has but for the next 6 days, you can grab it for free. If you like free games, here are some great Android games that are truly free as they offer no ads or in-app purchase option.
House of Fear: Surviving Predator PRO
[googleplay url="https://play.google.com/store/apps/details?id=com.besthorrorgames.horror3dpro"]
Horror games are best enjoyed on a big screen which can provide a more immersive experience. Some games though can challenge this perception and House of Fear is one of those. The game features a great sound design, one that helps create the scary atmosphere these games need. It's probably not something you'd want to play on your daily commute though.
House of Fear a game best enjoyed with a pair of earphones/headphones and in the dark. It's a classic escape the room puzzle where your goal is to solve puzzles which are scary, and thus, find an exit. The only difference is it adds some horror elements to the classic formula and it works, for some people at least. Originally the game costs $0.99 so there are no in-game ads. However, you can get this paid android game for free if you get it in the next 7 days.
Editor's Pick: 7 Android Hacks That Don't Require Root
Castle Battle – Castle Defense Multiplayer Game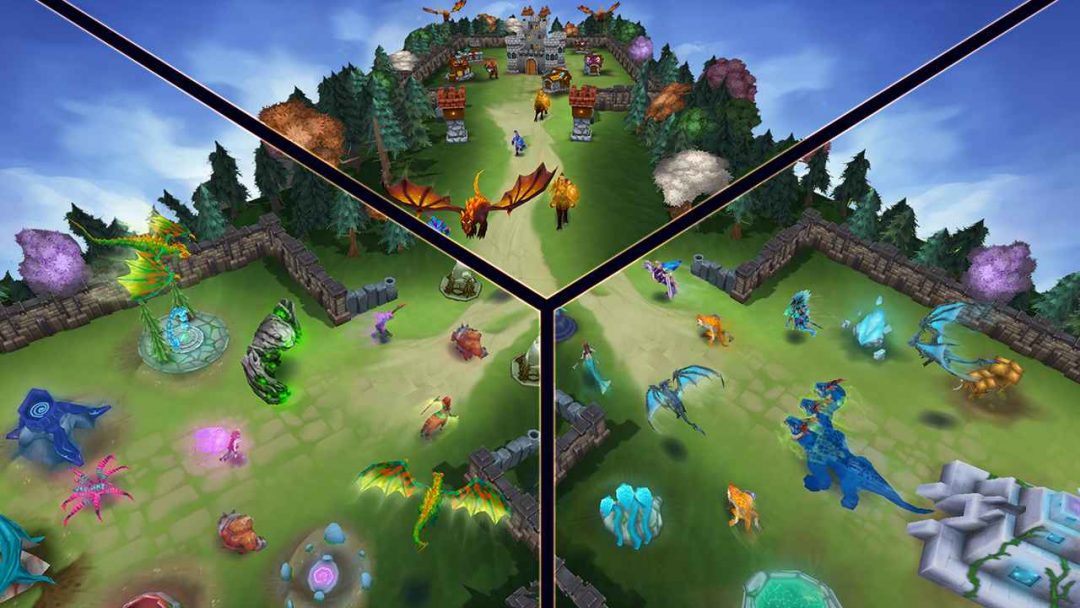 [googleplay url="https://play.google.com/store/apps/details?id=com.pyrgames.leprica.online.pro"
Castle Battle is a castle defense game which includes two parts. A tower defense game, where you sit back and defend your castle or you can go ahead and destroy someone else's castle. The theme of this game is fantasy and magic. For every battle won, the winner gets the experience and other rewards which help you level up your heroes.
The game also has characters from different clans and races that you can choose from. Each of these has different abilities which make the game a bit more fun. The free sale for this paid android game ends in 6 days after which it will cost you $0.99.
Concrete Defense 1940: WWII Tower Siege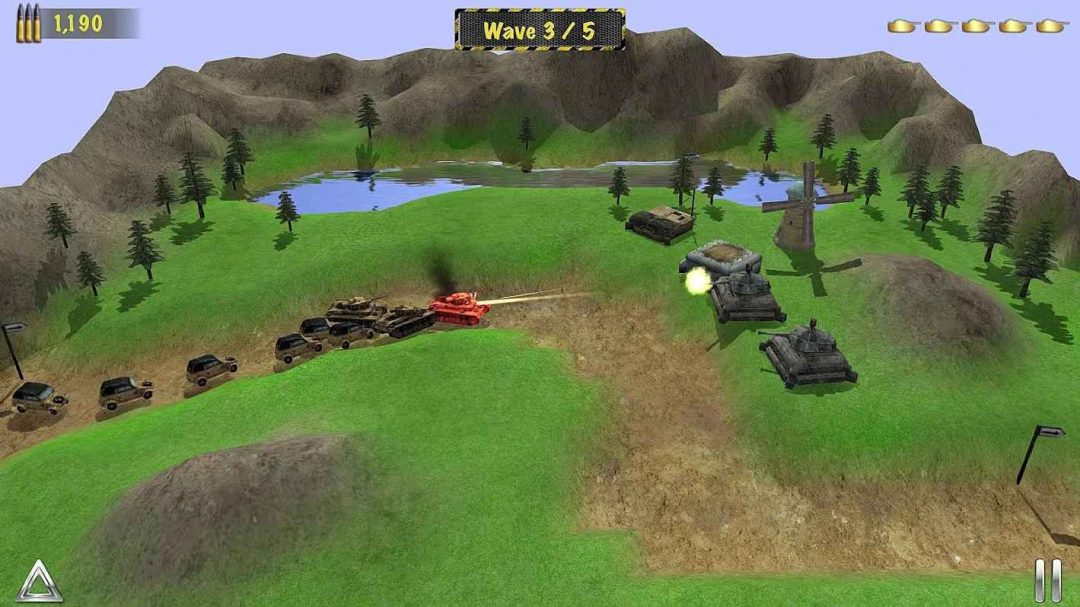 [googleplay url="https://play.google.com/store/apps/details?id=com.Medu.Freelancer.Simulator.inc.Game.Dev.Money.Clicker"]
If you couldn't already tell from the name, this is a tower defense game but instead of towers, you have bunkers. The game features stunning graphics and excellent sound effects along with 40 maps based on historical events of WWII. There are more than 20 enemy units based on historic WWII tanks and bombers, such as T34 medium tank, KV1 heavy tank, Panzer III tank, Tiger tank, the B-29 bomber, HS-129 bomber, etc.
Don't Miss: 5 Lightweight Racing Games Under 50MB
For the player, there are 6 types of bunkers: Machine Gun Bunker, Anti Tank Bunker, Radar Bunker, Anti Aircraft Bunker, Flame Thrower Bunker, and Howitzer Rocket Bunker. Each of these has three upgrading turrets. There's an endless game mode so you can just enjoy crushing waves after waves of enemies, and a campaign mode.
This paid android game is only free until tomorrow otherwise it will cost you $0.99.
Freelancer Simulator Inc: Game Dev Money Clicker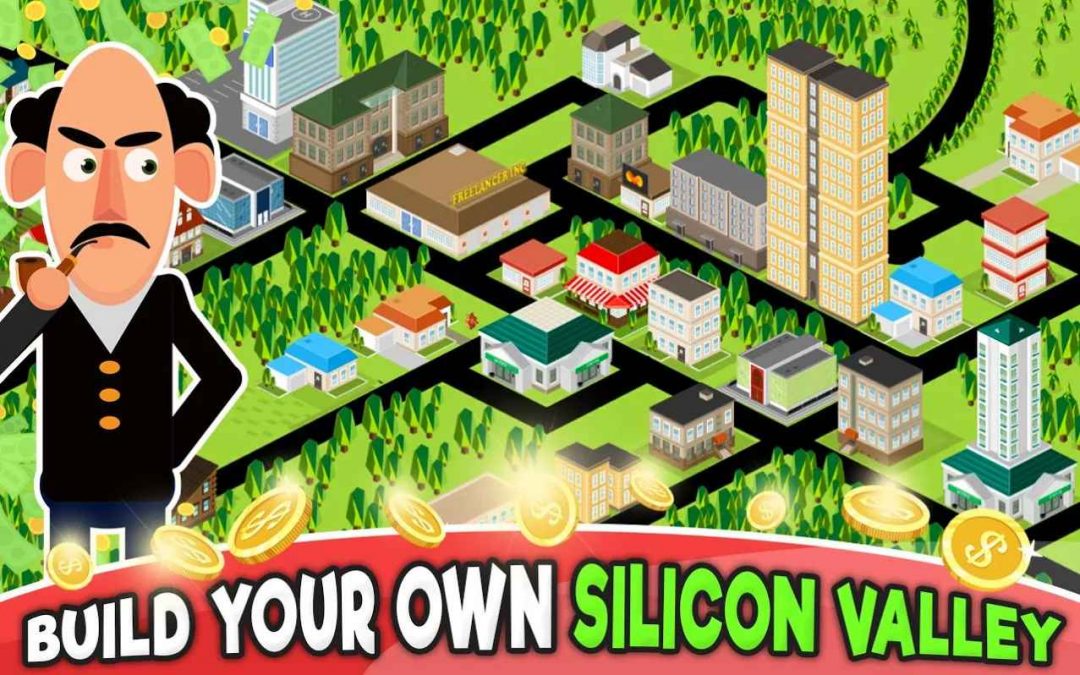 [googleplay url="https://play.google.com/store/apps/details?id=com.Medu.Freelancer.Simulator.inc.Game.Dev.Money.Clicker"]
Freelancer Simulator Inc is a 2D simulation idle clicker game. If you've played any other similar sim games, the goal should be obvious. It is to get rich, very rich while working as a freelancer developer. You start with a cutesy caravan and as you earn more money you can keep adding things, not to the caravan but your in-game world. Things like nightclubs, that will affect your character's performance.
It is just an idle clicker though so if you're not a fan of those you're not going to enjoy clicking your way to success here either. This is a paid android game that costs $0.99 but is free for the next 7 days.
Install the above-mentioned paid Android Games for free right now otherwise, you will have to pay to get them later!
Read Next: Best Augmented Reality Games for Android